Floyd Mayweather Had the Best Response to Rumors That He Can't Read or Write
Can Floyd Mayweather read and write? It's a question that occasionally pops up on the web whenever the undefeated boxer is trending.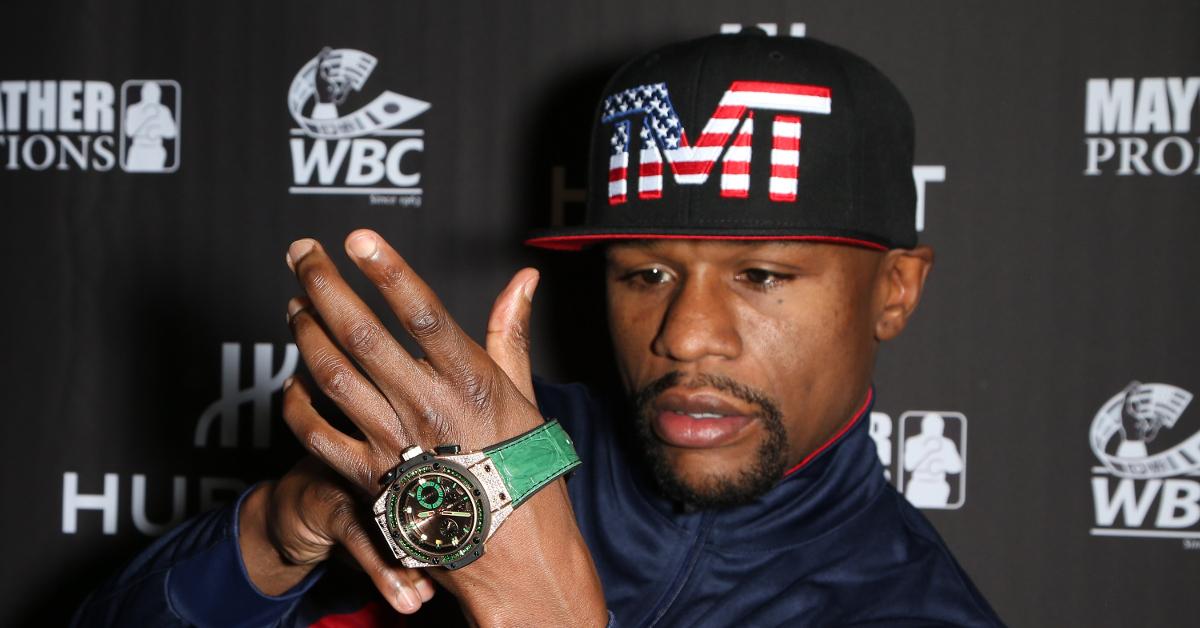 Being in the limelight means that everyone and their mother has an opinion of pretty much everything that you do. Upload a photo of a Tex Mex meal that you're enjoying? You'll have people angry you aren't taking your diet more "seriously" as an athlete, or maybe someone is incensed you aren't eating "real" tacos.
And heaven forbid if you make a mistake at all while reading off a teleprompter. That's what Floyd Mayweather did and ever since, people have wondered if he can actually read and write.
Article continues below advertisement
Can Floyd Mayweather read and write?
Once upon a time, Louis C.K. appeared on Opie & Anthony when Donald Rumsfeld was on the program promoting a new book that he wrote. Louis flat-out asked Mr. Rumsfeld if there was any credence to the theory that people had about United States politicians being a secret race of lizard people. The comedian straight-up asked Rumsfeld, as Opie and Anthony tried to apologize through their laughter, if he was a reptile man himself.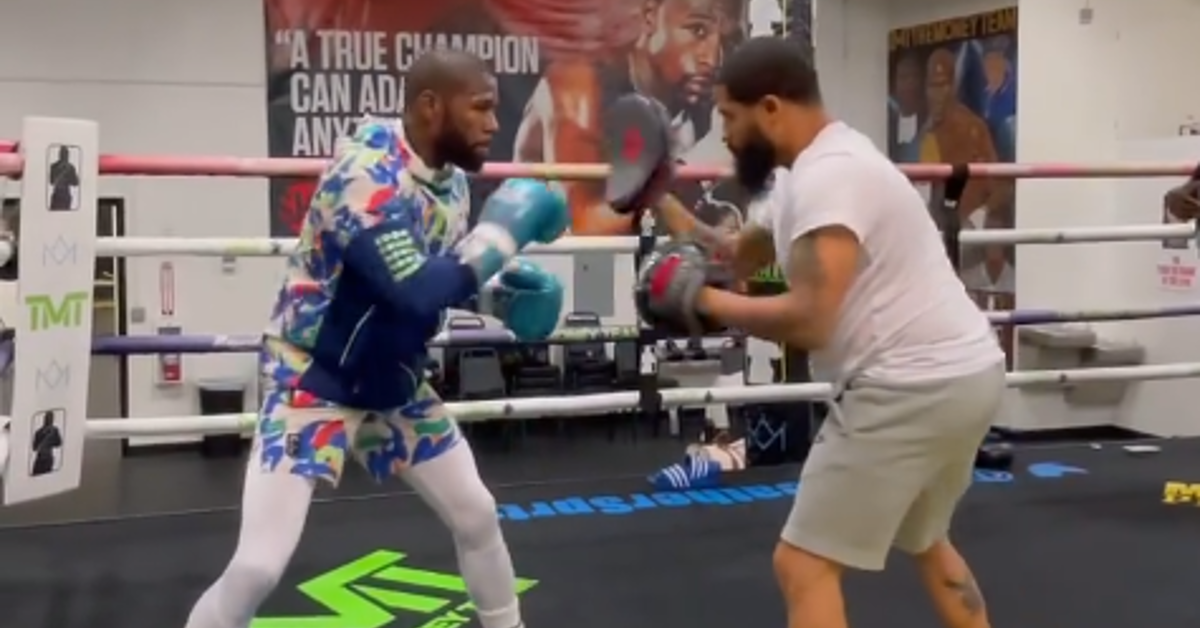 Article continues below advertisement
Rumsfeld didn't acknowledge the question nor did he answer it, which prompted C.K. to whisper to himself incredulously, "He's a lizard person!" because Donald wouldn't answer the question.
But what are you supposed to do with a claim that is so outrageous? Should you even dignify it with a response?
With Floyd, the rumors of his illiteracy began after he struggled to read a radio drop on The Breakfast Club after appearing on the radio show.
Charlamagne tha God released the unedited audio of Floyd Mayweather having some difficulty reading the drop, which is all the fuel that rapper 50 Cent needed to begin trolling the boxer about not being able to read. Initially, Floyd paid the insults no mind.
Article continues below advertisement
50 Cent challenged Floyd Mayweather to record himself reading aloud, but where did their beef begin?
The rapper used to be close friends with the boxer, and it's unclear as to why their friendship soured. Some believe it had something to do with 50 Cent attempting to get into the boxing business while Floyd was in prison in 2012. Floyd maintains that the reason he and 50 Cent are on bad terms is because he refused to give up half of Mayweather Promotions LLC.
Article continues below advertisement
Back in 2014, during the height of the ice bucket challenge, 50 cent had a wager for Floyd: Read a single page out of a book from the Harry Potter series and he will donate $750,000 to a charity of the boxer's choosing.
50 even upped the ante by getting Jimmy Kimmel involved and said that Floyd didn't need to read a page out of the popular novel series, he'd just have to belt out a page from "Cat in the Hat."
You can watch the original call out video from the rapper/actor below — just be forewarned, it contains very explicit language.
Article continues below advertisement
Mayweather's publicist Kelly Swanson responded to the rumor that he couldn't read and write.
Swanson's rejoinder to the ongoing rumor that her client was illiterate was a simple one. She included a video of Floyd Mayweather reading and flawlessly performing a promo for CBS promotions. The subject of the email was titled: "In Defense of Floyd Mayweather - Yes He Can Read."
Article continues below advertisement
In a LADbible piece, Mayweather himself also rejected the notion that he couldn't read and castigated 50 Cent for making fun of those who are illiterate: "I don't get paid to read radio drops," he said in 2014 via LADbible. "I'm capable of having a bad day. I'm not perfect. You know as well as I know, they edited the tape how they wanted to do it. Making fun of a person because they can't read is not funny. It's tragic. If I really couldn't read, it would make my accomplishments that much more amazing."
He also uploaded photos of two fat checks he received from Golden Boy Promotions that totaled out to $72,276,000. So even if he couldn't read, he at least knows how much money's getting put into his bank account.