"The Most Humbling Experience" — Apartment Hunter Says the Only Rentals in Her Budget Are Parking Spaces
One woman looking for an apartment in Boston was shocked to discover that the only space she could afford to rent was a parking spot.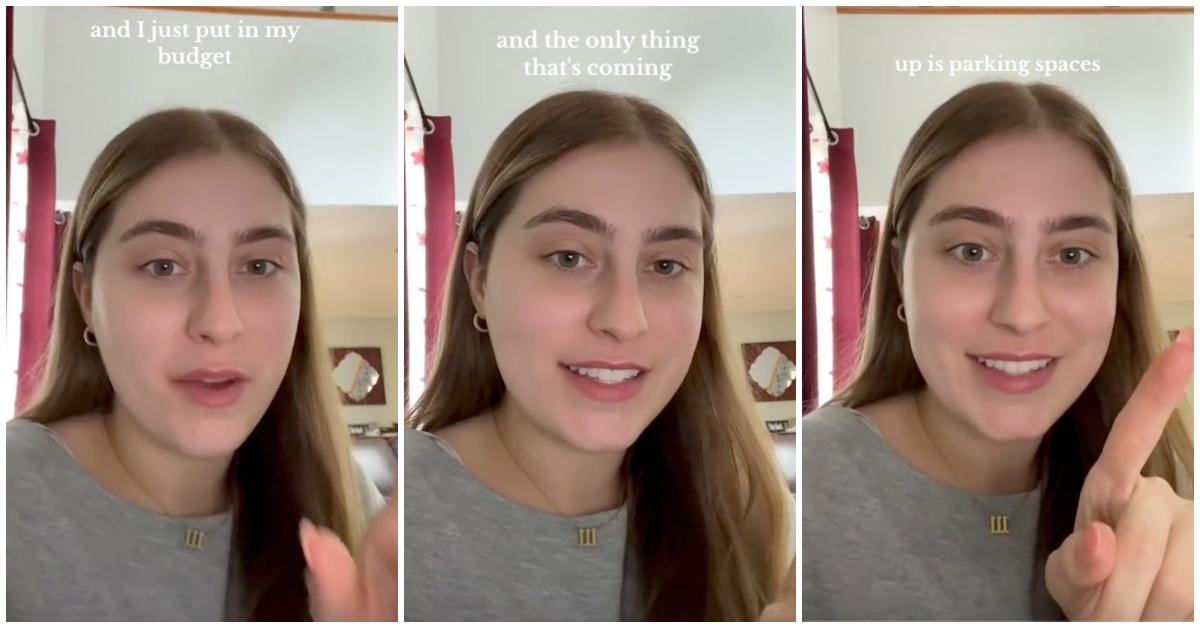 Everything is expensive these days. Prices are rising with no end in sight. Take it from this woman who recorded her husband's very valid reaction to inflation after not going grocery shopping for three years. It didn't used to be like this! Like seriously, why is a jar of mayo $13.99?
But it's not just groceries that are breaking the bank. Finding an affordable place to live is becoming more and more difficult — especially for younger generations.
Article continues below advertisement
Have you seen that TikTok teasing that instead of being in fourth grade in 2008, millennials should have been buying a house? The odds have always been against us and now most of are renting instead of buying. And finding a place to live within our price range is another headache.
One TikToker just illustrated this in a video as she began looking for apartments in her price range and fell short.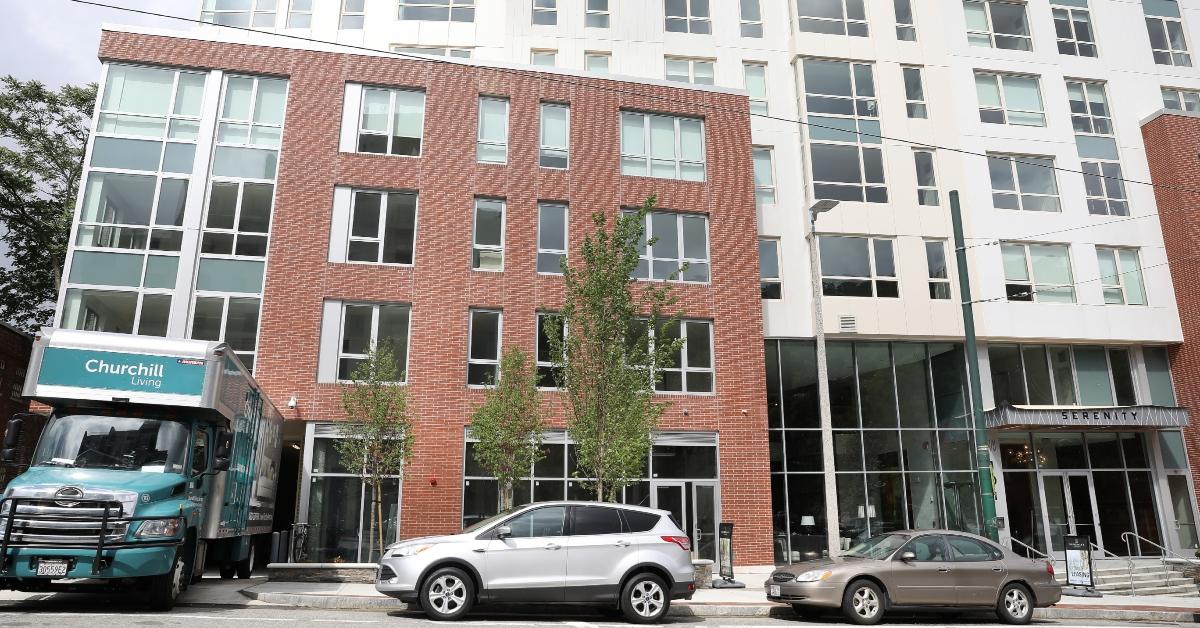 Article continues below advertisement
Woman looking for an apartment in Boston can only afford a parking space.
In a TikTok video, a woman named Grace Lemire (@grace_lemire) shared her discouraging experience of searching for affordable housing in Boston. When she filtered her search results by budget, the only thing that came up was parking spaces.
"I'm looking for apartments right now, and I just put in my budget and the only thing that's coming up is parking spaces," she says in her video. "This is the most humbling experience I think I have ever had."
Article continues below advertisement
Naturally, her video resonated with many others who shared their own stories of struggling to find affordable housing. "Sometimes I get storage units," wrote one person in the comment section.
Another added: "So real. Last year I was looking at $1,000 apts that had mold and wonky doors ... like what?"
And one person just wrote: "I'm honestly thinking of living in a storage unit or a garage."
Article continues below advertisement

According to RentCafe, the average rent for an apartment in Boston is $3,970 a month. That's exceptionally high as the average rent in the U.S. is estimated to be $1,702 a month. While it's no secret that living in a metro area is more expensive, should city rent really be more than double the average rent in the U.S. per month?
Article continues below advertisement
Despite rent prices surging, rent controlled units are still a thing ... but they are very hard to find.
One New York City TikToker, Drake Pooley (@drakepooley), recently did some research into his unit's rental history and discovered that his rent increased from $193 to $3,500 within just the span of a month.
"In 1984, this two-bedroom in the West Village was rent controlled for $193 a month," he said as he read directly off the document in his TikTok.
He explained that the records showed that a guy lived in his apartment for 33 years and paid less than $200 a month until 2018 when the guy either moved out or may have passed away.
Article continues below advertisement
Within a month of this tenant leaving, the monthly rent for the apartment skyrocketed to $3,500.
Drake moved in a few years later and admitted that because of inflation he pays $3,847 for the same two-bedroom. However, given today's current market, he explains that he thinks that price is fair.
Article continues below advertisement
However, many users in his comment section noted that they had also heard of folks paying dramatically low rents in New York City. "I know a guy that lives in a huge apartment in Flatiron for $700 a month," wrote one user.
While rent controlled units are a godsend, could they be contributing to soaring rent prices?
Drake ended his video with the following statement: "I walk around New York and think about all the people who are still paying $200 a month on these units. It's insane. It's so inefficient. Like good for them, but also, what about the rest of us."