Can Phantump Be Shiny in the 'Pokémon GO' 2022 Halloween Event?
Phantump and its evolution, Trevenant, are found in abundance right now in 'Pokémon GO,' but can the Ghost and Grass-type be shiny in the game?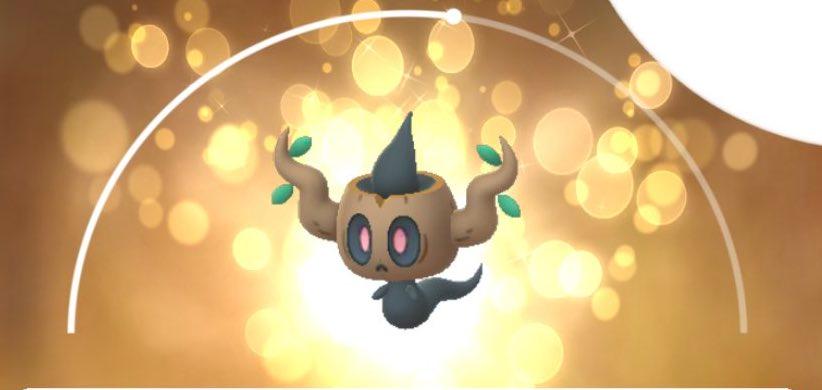 Halloween has officially descended on Pokémon GO, bringing with it some of the spookiest Pokémon the game has across its generations — and with these Pokémon appearing in abundance, players have another chance to catch their shiny variants.
Shiny hunting has been an exciting and exhausting part of the Pokémon world for generations, with many players spending hours trying to get the shiny versions of as many Pokémon as they can.
Article continues below advertisement
Phantump is one of the Pokémon that players can now find more frequently during the game's Halloween event. The Grass and Ghost-type Pokémon was first introduced in Generation VI, making its video game debut in Pokémon X and Y.
Though Phantump isn't new to Pokémon GO, its shiny version wasn't added to the game at the same time. Can players now catch shiny Phantump, or a shiny version of its evolution Trevenant, in Pokémon GO? Keep reading to find out.
Article continues below advertisement
Can you find shiny Phantump or Trevenant in 'Pokémon GO'?
Unfortunately, shiny Phantump and Trevenant weren't added to Pokémon GO as part of the 2022 Halloween event. This means that the only version of this spooky Pokémon that you'll find on your hunts is the standard coloring.
Its shiny version, which can be found in the console versions of the Pokémon games following its introduction, features a much paler coloring than its traditional counterpart. The tree stump that makes up its body is a pale gray instead of brown, and the leaves sprouting from its arms are red instead of green. In place of the traditional red eyes, shiny Phantump has red eyes.
Shiny Trevenant has similar color changes.
Here's how to evolve Phantump to Trevenant in 'Pokémon GO.'
Traditionally, Phantump will only evolve into its next evolution, Trevenant, once it has been traded in the console Pokémon games. While you can use this same method in Pokémon GO, there is also another way to get a Trevenant without trading with your friends.
You can do the evolution on your own, so long as you have 200 Phantump candies. This is a lot, but setting Phantump as your buddy will help you earn the candies faster. Once you've collected enough, you can add Trevenant to your collection.