Does Mute Really Work on Zoom? Students Think Teachers Can Still Hear Them
On TikTok, students are sharing examples of teachers seemingly still hearing them when they are set to mute. So, what is true?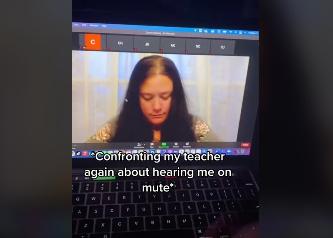 The Gist:
Students are convinced teachers can still hear them on mute on Zoom.
Several TikTok videos have gone viral, showing teachers seemingly reacting while their students are muted.
Despite the controversy, you're safe when your mic is muted.
Article continues below advertisement
While online classes and work meetings via Zoom may sound like a thing of the past, this pandemic-era practice has become a mundane part of everyday life for a lot of people.
Beginning your meetings or online classes with the classic "Hello, can you hear me now?" may be here to stay. However, one mystery remains.
A handful of students on TikTok posted videos trying to prove that their teachers could still hear them, even when they appeared to be muted, which begs the question...
Article continues below advertisement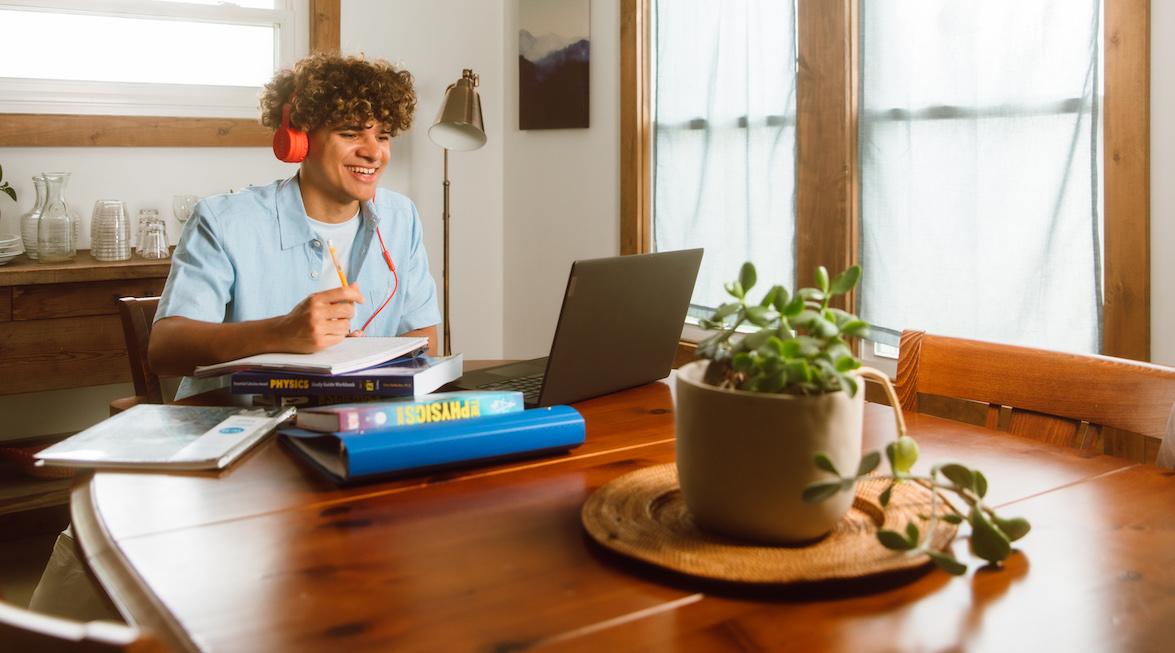 Can the meeting host still hear you even when you're muted?
Mute is defined as "a device on a television, telephone, or other appliance that temporarily turns off the sound," but in a series of TikTok videos, students are convinced their teachers can still hear them despite Zoom clearly showing the mute icon.
One student called out his teacher and recorded the interaction on TikTok.
Article continues below advertisement
After asking a question about the assignment he then asked his teacher, "How did you hear me say that?" while showing he was still on mute.
Reluctantly, the teacher responded, "I can, you're just not supposed to know that."
Article continues below advertisement
Several users in the comments shared times when they also found that maybe their teachers really could still hear them, even when they believed their microphone was muted.
"I yelled during a meeting once and my mic was off and the teacher stopped speaking" one user commented.
"No!" another wrote. "Now they can hear all the insults I said in private!"

Article continues below advertisement
However, it was quickly revealed to be a prank by the student and teacher.
While the idea of being heard on Zoom while muted, many were able to spot the trick.
"He uses the [touch bar] to mute and unmute himself," one user wrote. "Chill it's all planned nice to have a teacher that does Tiktok with u."
Now you may be wondering, "But what about breakout rooms? Can your teacher still hear your conversation?"
One teacher and Tik Toker recorded what she saw while her students were in a breakout room, showing that she could only hear and see her students when she joined their breakout room.
"I feel like the college professors are going to be most upset with me for this one," she starts in the video. "But I can only see what's said while I'm in the breakout room."
Article continues below advertisement
Zoom also confirmed that mute means mute, writing, "If you are muted on Zoom, whether by the host or by you, nobody else can hear you. The host can't unmute anymore."
So, while it's very unlikely the host can still hear you talking while you're muted or while you're in a breakout room, you may still want to double-check that your mic is *actually* turned off before you start complaining about a teacher or co-worker.