'Hogwarts Legacy' Lets You Learn Dark Magic and Cast Unforgiveable Curses to a Point
In 'Hogwarts Legacy' you can decide to go down a good or a bad path. If you choose bad, will 'Hogwarts Legacy' let you cast unforgiveable curses?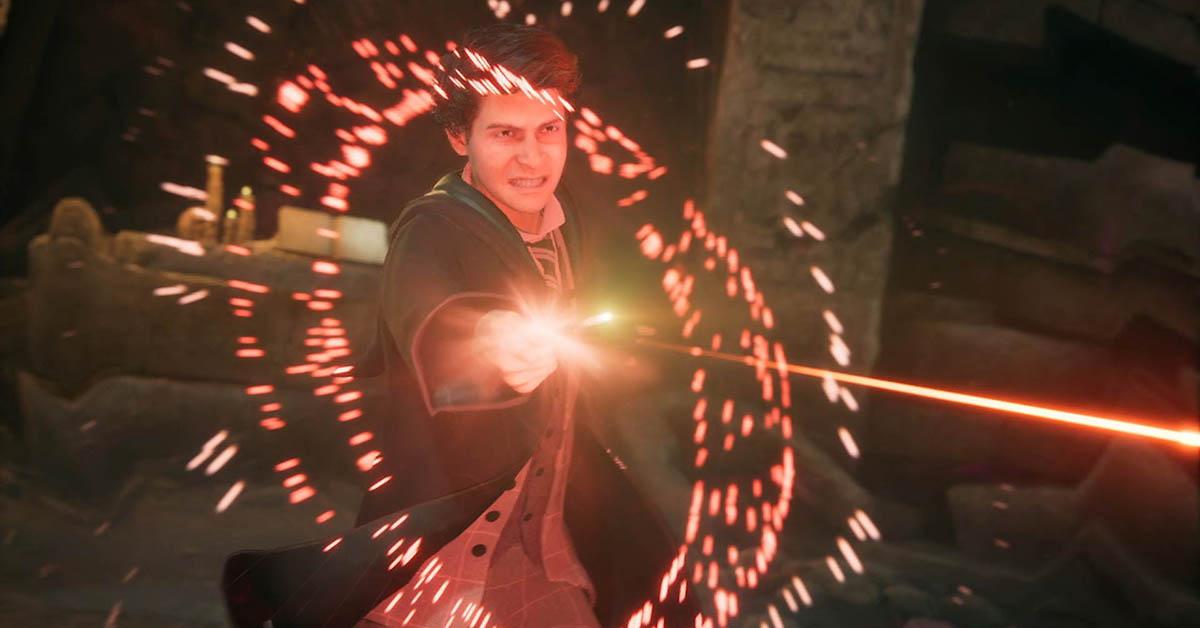 The new Harry Potter single-player RPG, Hogwarts Legacy, gives the player freedom to explore a large and detailed wizarding world as it was in the 1800s. As a fifth-year transfer student, it's your first year at Hogwarts. Don't worry though, you'll catch up to and surpass your peers in no time thanks to your ability to tap into an ancient magical power. But what if you want more power and stronger spells to hurt your enemies? Can you cast unforgivable curses in Hogwarts Legacy? Here's everything we know about the game based on J.K. Rowling's wizarding world.
Article continues below advertisement
Players can learn both Crucio, the torture curse that inflicts unbearable pain on a victim, and Avada Kedavra, the killing curse that deals an instant death. Normally, advanced magic like that would be impossible for such an inexperienced wizard, but it comes easy to you since you have ancient magic. In the recent Hogwarts Legacy game trailer released by Avalanche, only Avada Kedavra and Crucio were shown, but, Imperio, the mind control curse, could be really useful for stealth sections.
Article continues below advertisement
Can you be evil in 'Hogwarts Legacy'?
Hogwarts Legacy has many pathways you can take your character down. Most of the time, you'll be a normal student. But there are times when you're called to leave Hogwarts grounds and venture out to solve the mystery of your power. Those are the sections when choices will be presented to the player and opportunities to discover the dark arts arise. Avalanche wanted players to feel as though they could be any kind of witch or wizard they desire, so the game has a system that tracks your good and bad choices.
You can be evil to a degree and learn dark magic, but you can't become a dark wizard in your own right. No matter what kind of player you are, the game will always make you follow the main quest line where you save everyone thanks to your special powers. So, can you be evil? Yes, but not evil enough that you let everyone die — just kind of middle-of-the-road evil, an aspiring Voldemort or Grindelwald. Hogwarts Legacy runs into the 'Mass Effect' problem where your choices don't really change your ending.
Article continues below advertisement
As an aspiring dark wizard, you will get some different cutscenes and meet a charismatic Slytherin student whose ambition will get you in trouble. But who cares if you get in trouble when you learn the magic you need to defend yourself and stop the dark forces of the goblin rebellion and the dark wizards working with them? Sometimes you just have to fight fire with fire, right? Whatever excuses you give yourself, those curses are unforgivable for a reason, but that might not stop the ambitious.
Hogwarts is home to all sorts and Hogwarts Legacy allows players to craft exactly the kind of world they want for their character. There isn't any word yet on how freely you'll be able to use the unforgivable curses or if you can use them on just creatures or people too.