Gamers Threaten to Boycott 'Hogwarts Legacy' After Alleged Antisemitism
It must be difficult to be a Harry Potter fan these days. Franchise progenitor and author J.K. Rowling has come under fire constantly for her transphobic remarks. The Fantastic Beasts spinoff film series was consistently undermined by the controversy surrounding franchise stars Ezra Miller and Johnny Depp. And now with the release of the Hogwarts Legacy game, the latest installment of the Wizarding World continues the series' troubled history of antisemitism.
Article continues below advertisement
Following the release of the first gameplay trailer in March 2022, the game came under fire for its antisemitic depictions of goblins in the game. It's a troubling pattern for sure, considering this is far from the first time that Harry Potter as a whole has been accused of blatant antisemitism in the past. What's going on in Hogwarts Legacy and how does it affect its popularity and sales potential among gamers?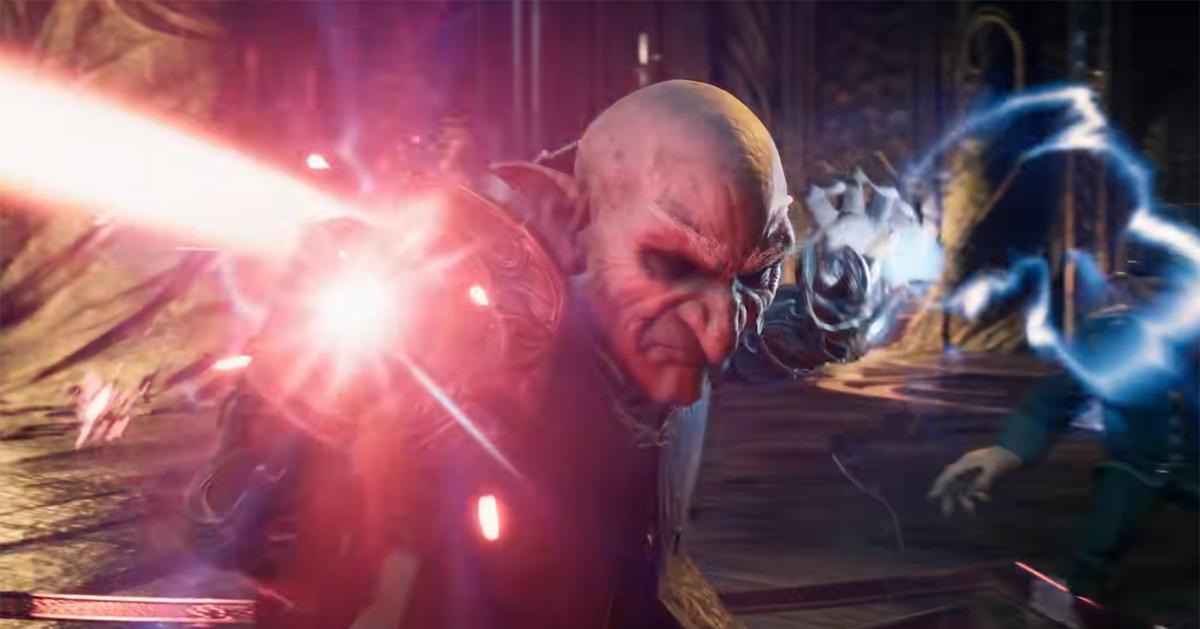 Article continues below advertisement
Alleged antisemitism in 'Hogwarts Legacy' adds to the franchise's disturbing patterns.
In Hogwarts Legacy, players take control of a fifth-year student at the titular school of magic in the 1800s. The student is somehow able to control an ancient form of magic that could change the face of the Wizarding World at large. While learning how to harness this power, players can also interact with various Hogwarts personalities and even continue to live out their day-to-day school schedules. Players can also forge connections with NPCs, much like making friends at a real school.
Of the many enemies that players will face throughout the game, among them are members of the "Goblin Rebellion." Throughout the game, players will become privy to an ongoing war between wizards and goblins, the latter of which are depicted as the antagonists. Goblins are reportedly rebelling against wizards for not being able to own wands on their own.
The topic of the antisemitic depiction of goblins in the Wizarding World existed long before Hogwarts Legacy was on the horizon.
Article continues below advertisement
In Harry Potter, goblins are illustrated as cold and greedy bankers who run the underground banks of magic society. What's more, this caricature is exacerbated in the popular films. According to a Forbes report, the film appeared to draw directly from Nazi propaganda and Judaic religious symbols to depict the goblins in the movies.
Hogwarts Legacy all but cements the franchise's disturbing pattern of antisemitism. Here, goblins are depicted as an oppressed minority who are considered enemies for rising up against their oppressors.
They say that once is chance, twice is coincidence, and thrice is a pattern. But when your decades-old franchise is built on these depictions throughout its history, it becomes glaringly difficult to ignore the signs.
Article continues below advertisement
Some have threatened to boycott 'Hogwarts Legacy.'
Unsurprisingly, some gamers have elected to boycott the game for its problematic depictions. If nothing else, its narrative elements certainly don't help the franchise's overall reputation as of late.
Anticipation for Hogwarts Legacy remains palpable, however. Dexterto recently reported that pre-orders for the Collectors Edition of the game have already sold out.
Hogwarts Legacy will be released on Feb. 10, 2023, on all major gaming platforms.