Sonic Team Is Aiming High With 'Sonic Frontiers' — Does It Have a Release Date Yet?
When is the release date for 'Sonic Frontiers'? The game was originally announced in 2021 and will reportedly be an open-world game.
What's there to say about a game franchise that's had more success at the box office lately than in the video game space? As a classic video game mascot, Sonic the Hedgehog has been the star of several video games since his first appearance in 1991. But since then, many of his later titles like Sonic the Hedgehog (2006) and Sonic Boom: Rise of Lyric, have been labeled as some of the worst games of all time. Is there any hope that the franchise could bounce back with Sonic Frontiers?
Article continues below advertisement
Frontiers is the first Sonic game to be announced in five years since the 2017 release of Sonic Forces, another poorly-received Sonic game. The upcoming game aims to be one of the most successful entries in the franchise to date. A lot seems to be riding on this particular title, but does it have a release date yet? Here's everything we know so far about Sonic Frontiers.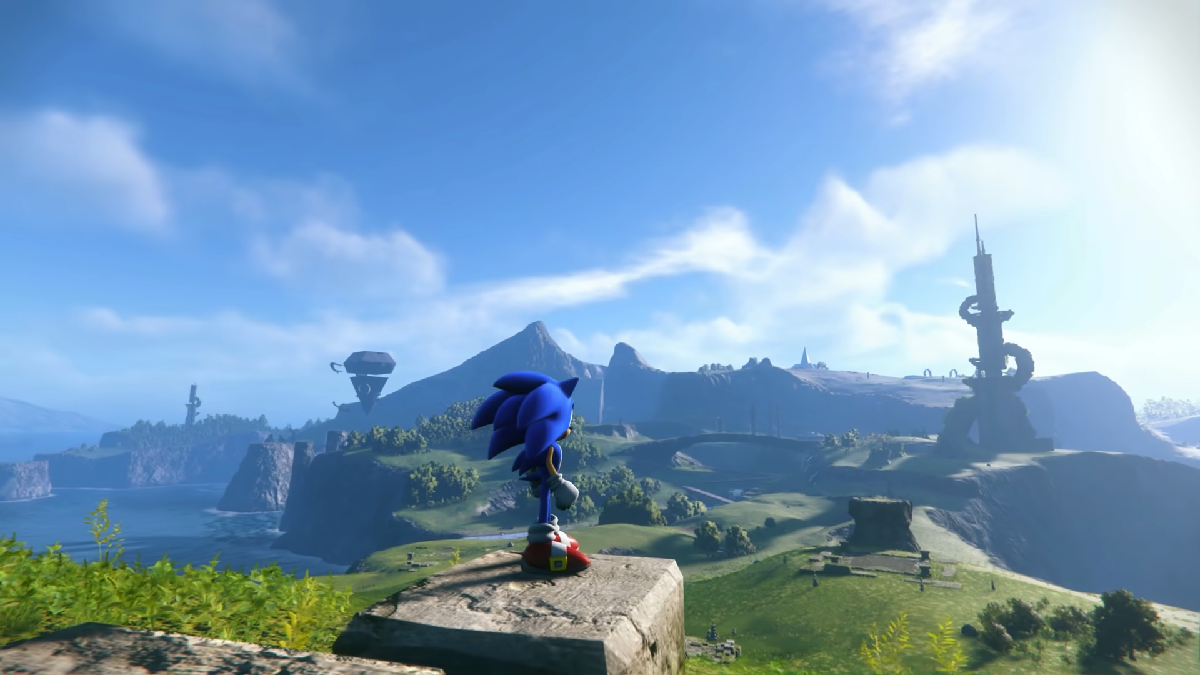 Article continues below advertisement
When is the release date for 'Sonic Frontiers'?
Sonic Frontiers was first announced back in May 2021 during a 30th anniversary livestream celebration. It was followed by a short teaser shown off at the 2021 Game Awards. The preview offered fans a glimpse of the game's open world and overall story.
In Frontiers, Sonic explores the mysterious Starfall Islands after Dr. Eggman unleashes a legendary evil onto the world.
In a June 2021 interview with Sonic Stadium, game producer and Sonic Team head Takashi Iizuka stated that the developers for Frontiers have established some lofty expectations for the upcoming game.
"...I really hope that this new title releasing in 2022 lays the foundation for the following future Sonic titles," Takashi told Sonic Stadium. "That is the idea behind the challenge for the team."
The team's ambitious sentiments were echoed in 2022 as well.
Article continues below advertisement
In an investor Q&A session as reported by Video Game Chronicle in May 2022, Sega Sammy CEO Haruki Satomi and CFO Koichi Fukazawa stated that the team is specifically aiming for high review scores with Frontiers.
"If the game gets a high score, it can become a must-buy game and possibly generate synergy with sales," they stated. "So we are currently working hard to improve the quality of the game toward its sales for the holiday season."
Article continues below advertisement
Those are some pretty high bars to set for Sonic Frontiers, especially with its current release date on the horizon.
A recent trailer from Gamescom 2022 confirmed that the game is coming out on Nov. 8, 2022. The new trailer also revealed more plot details, including a mysterious red foe who is holding Sonic's companions captive. The video even showcased updated combat and playable stages that feature Sonic's more traditional speedy traversal across platforming challenges.
Development for the game supposedly began in earnest as early as 2019. With a November release date, we can only hope that Sonic Team was given enough time to help the game meet the standards they've set for themselves. Worst case scenario, at least they could have a third Sonic the Hedgehog movie with which to bounce back.
Sonic Frontiers will be released on PlayStation 4, PlayStation 5, Xbox One, Xbox Series X/S, PC, and Nintendo Switch on Nov. 8.