Be Careful When Testing the New XP Farming Glitch in 'Fortnite'
Epic Games put out a new response to players sharing an XP farming hacks for Chapter 3. Will you get banned for using these hacks?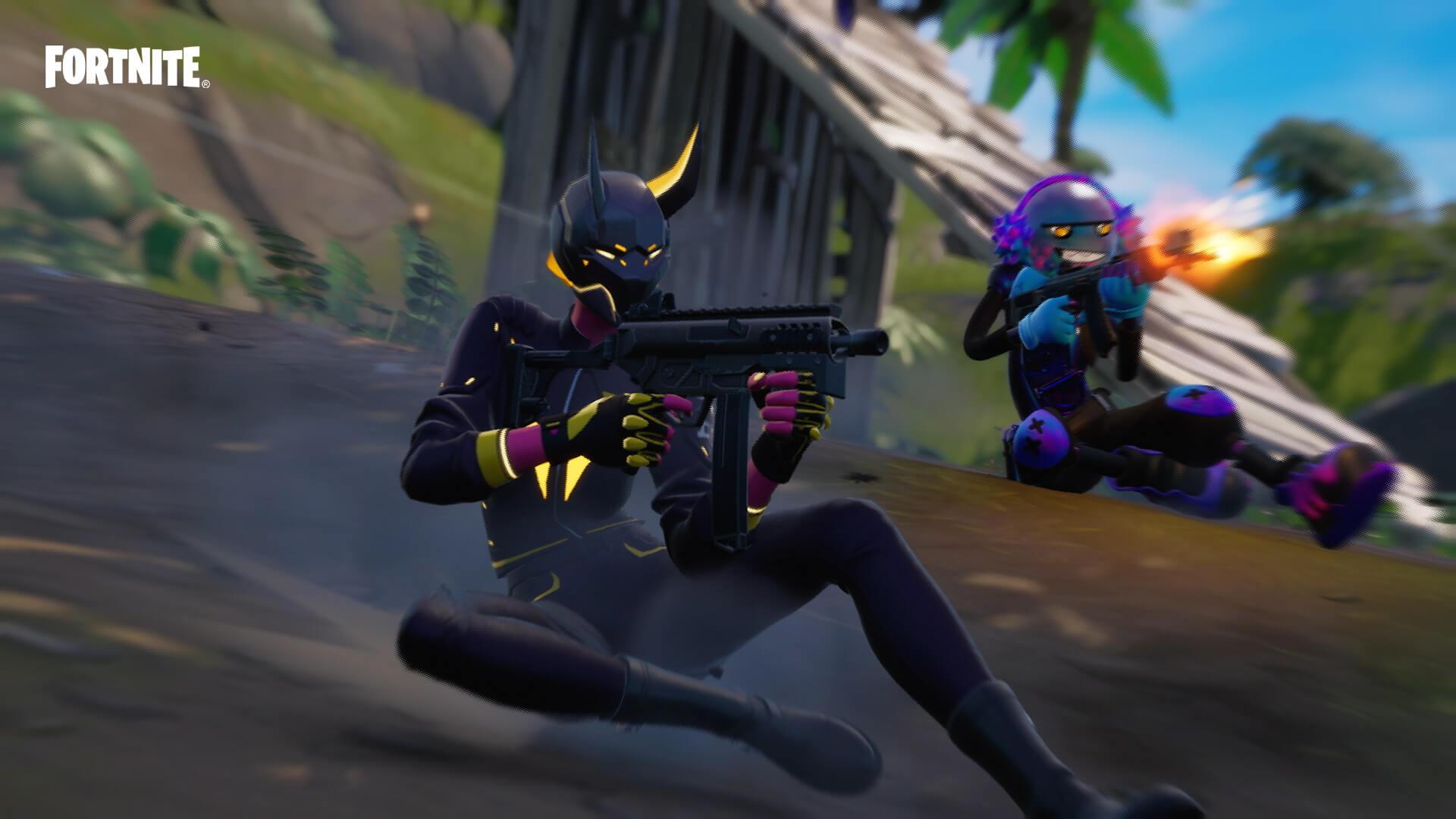 Since releasing in 2017, Fortnite has become one of the most popular games on the market right now, bringing in millions of players. Every season, the title's developers release new skins and upgrades for players to earn through the battle pass, which can only be achieved by gaining XP.
Over the years, some have taken to XP farming to reach all of the levels in the battle pass. But will you get banned for farming for XP in Fortnite?
Article continues below advertisement
Players have found a way to mine for XP in Chapter 3 of 'Fortnite.'
Chapter 3 of Fortnite has officially launched, giving players new maps and quests to complete. But as with every new update, there are some glitches — and many players have found a glitch that allows you to collect thousands of XP points quickly.
To do this, players are entering creative mode and, by entering certain map codes, have been able to collect coins and upgrades quickly, with many claiming to collect as much as 250,000 XP points in a minute.

Article continues below advertisement
XP farming has been around for much of the game's lifespan, though it truly didn't take long for players to find a glitch in the new chapter.
Players online have been sharing this hack with their followers, encouraging them to take advantage of the glitch while they can.
Will you get banned for farming for XP? Epic Games released a new warning on its website about cheating.
After the Chapter 3 glitch began spreading online, Epic Games released a new blog post reminding users about the game's rules and guidelines.
"Do not create Islands that promote the use of known cheats, exploits, glitched items, server crashes, and bugs. Do not use your island as a way to scam other players, including dishonest practices, such as exploiting the Support-A-Creator program or featuring clickbait advertisements," Epic wrote.
Article continues below advertisement
Following the reminder of the guidelines, Epic Games reminded players that yes, it will ban you if you are caught farming for XP.
"If Epic is made aware that Island Creator Rules are being violated, Epic will take action on a case-by-case basis," it wrote. "We'll look at a variety of factors, including the severity of the issue, whether you're a repeat offender, the impact on other players, and other factors. Action taken can be anything from a warning... all the way up to a permanent account ban."
Article continues below advertisement
It appears the company may not ban you if this is your first offense, though if you find yourself frequently farming for XP and not heeding Epic's warnings, your account may be banned.
"If your account is permanently banned, you may lose all rights to Epic games, virtual items, account balances, or other items that you may have earned or purchased," the company said. "If you have multiple accounts, we may take action against all of your accounts."
It's also important to note that other players can report you for breaking the rules of the game — meaning if you share your hacks for farming XP, it's possible someone else may report your account, resulting in disciplinary action.
While we can't condone cheating or wrongfully farming for XP, we'll warn you to be careful when trying hacks you see on the internet.