Your Guide to Smoking Weed While Streaming on Twitch
Weed is becoming more popular recreationally as states have begun legalizing it, but can you smoke on a Twitch stream? Here's what to know.
Marijuana has been legalized for medicinal use in 37 different U.S. states, while 18 of those states have also legalized the recreational use of the drug. With this, smoking weed is becoming more common and much less taboo than it used to be — but how has this translated online?
Article continues below advertisement
Twitch is one of the most popular streaming platforms at the moment where influencers can stream their favorite video games while fans watch. But even with the legalization of weed, can you smoke it while streaming?
Can you smoke weed on Twitch?
Twitch has always been vague about its drug use policies, even though marijuana is slowly becoming legalized across the U.S. Just because it's legal in your state doesn't necessarily mean it's allowed online.
Technically, the answer to this question is yes, you can smoke weed on Twitch — so long as it's legal in the area you're streaming from. This means that if your state has legalized marijuana, you can smoke it while streaming, even though those who may not live in a state where it's legalized can watch the stream.
Article continues below advertisement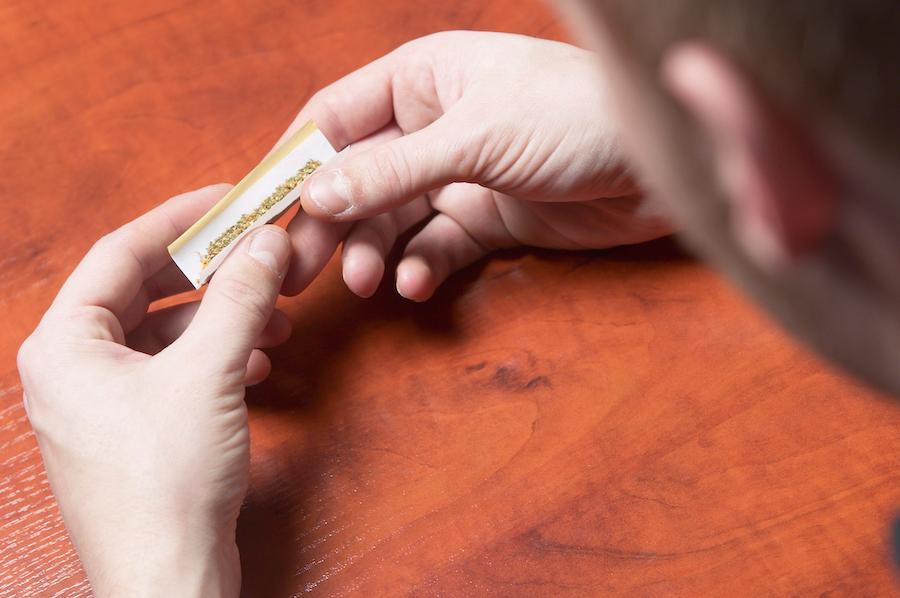 Twitch's terms of service specifically state streamers have to "respect all applicable local, national, and international laws while using our services. Any content or activity featuring, encouraging, or soliciting illegal activity is prohibited."
It isn't a direct violation of Twitch's terms of service to smoke weed on stream, though the platform highly advises against it. While you likely won't be banned for doing so, this may not stop someone from flagging your stream for drug use.
Article continues below advertisement
All that being said, this hasn't stopped other Twitch users from smoking while streaming. In fact, Snoop Dogg famously smoked a blunt on Twitch shortly after California legalized marijuana for recreational use in 2018. He was promoting early access for an upcoming game when he lit up a blunt. Although the stream was bringing in around 80,000 viewers, Twitch decided to leave it up and set the current precedent for the streaming platform.
Article continues below advertisement
You can take some precautions before smoking marijuana on a Twitch stream.
If you want to smoke weed on a Twitch stream, it's important to put appropriate measures in place before you start your stream to reduce potential repercussions your channel may face. For starters, you can set your stream so it's available for mature audiences only. This will prevent it from being recommended to Twitch users who are underage and keep you from being flagged for inappropriate content.
If you're in a state where weed is only legalized for medicinal use, it's best to skip the joint. You could still be flagged and there isn't a way for Twitch moderators to verify your marijuana was purchased legally.
Above all else, if you're hesitant at all or worried about your content potentially being flagged because you smoked weed, don't do it. Twitch has always ridden a fine line on its policies around drug usage on stream, and if you aren't careful, your account could still be flagged.