Zendaya Spent Months on the Tennis Court to Prepare for 'Challengers'
Wait, can Zendaya actually play tennis? The acclaimed actress's next acting role comes in the form of a professional tennis player-turned-coach.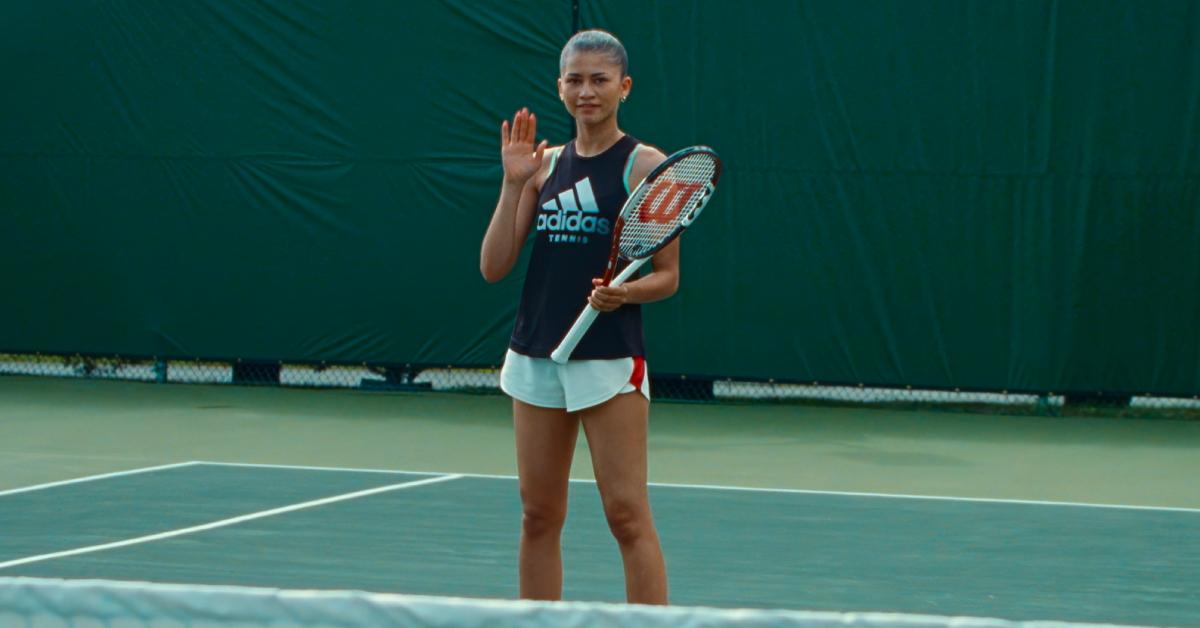 Let's face it — Zendaya can do it all! The multi-award-winning actress can sing, dance, act, and get this: She does most of her own stunts. The young star reportedly performed most, if not all, her own stunts for projects like The Greatest Showman, Euphoria, and the highly anticipated sci-fi flick, Dune: Part Two.
Article continues below advertisement
For her latest film — a sexy sports dramedy titled Challengers — the two-time Emmy winner steps onto the tennis court. Zendaya stars as Tashi Duncan-Donaldson, a phenomenal tennis player-turned-coach.
Now, we know she gives every role her all, but can Zendaya actually play tennis? Or did her stunt double step in for the tennis sequences? Keep reading to learn how the fan-favorite superstar prepared for the movie.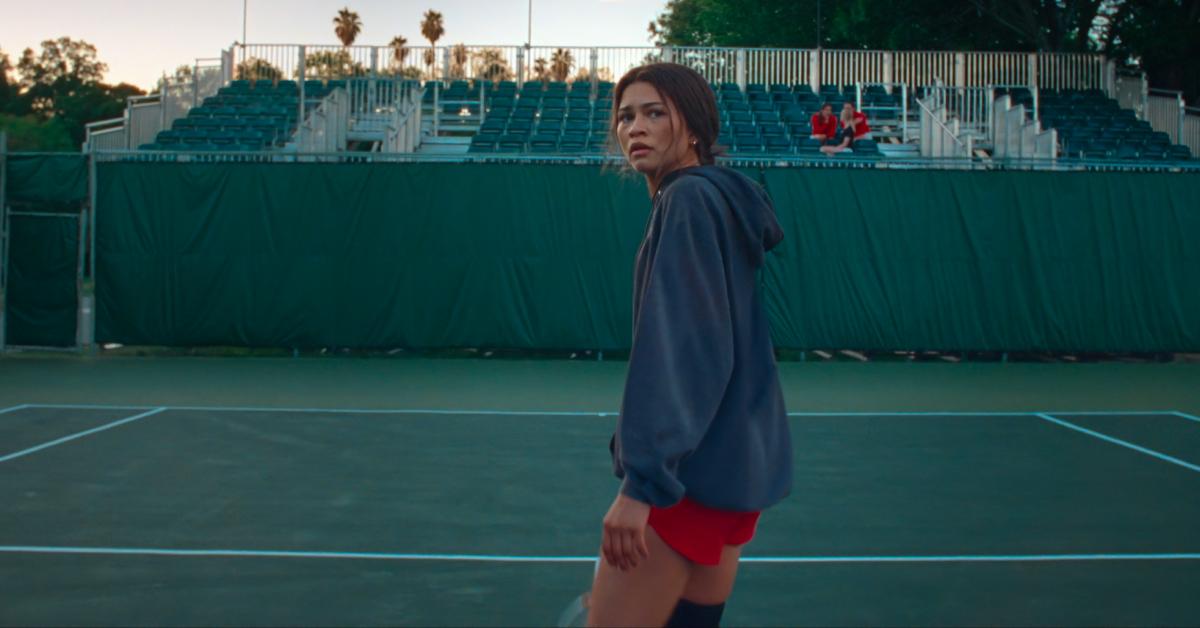 Article continues below advertisement
So, can Zendaya actually play tennis?
As a matter of fact, Zendaya can play tennis — should we expect anything less, though? Director Luca Guadagnino previously told Variety that the former Disney Channel actress spent three months training with former professional tennis player Brad Gilbert, who also served as a consultant on Challengers
"She's wonderful," Luca said of Zendaya. "I mean, wow. We edited the movie, and we almost actually don't use any of her double. She's so good. ... They spent like three months working very hard."
Article continues below advertisement
The official trailer was released on June 20, 2023, and since then, several people have taken to social media to share their thoughts about Zendaya's tennis skills. Many are impressed with her abilities, including tennis reporter Bastien Fachan, who deemed Zendaya's forehand swing "immaculate."
Article continues below advertisement
One fan said they're "so impressed with Zendaya's commitment to Tashi, like her tennis looked GOOD," while another tweeted that Zendaya "looks good doing literally anything like even playing tennis."
A third person commented, "Zendaya is not bad at pretending she plays tennis! Like you can tell she doesn't actually play, but some of the movement and strokes are pretty good." A fourth sports fan added Zendaya's forehand swing is reminiscent of Russian pro tennis player Daniil Medvedev.
Article continues below advertisement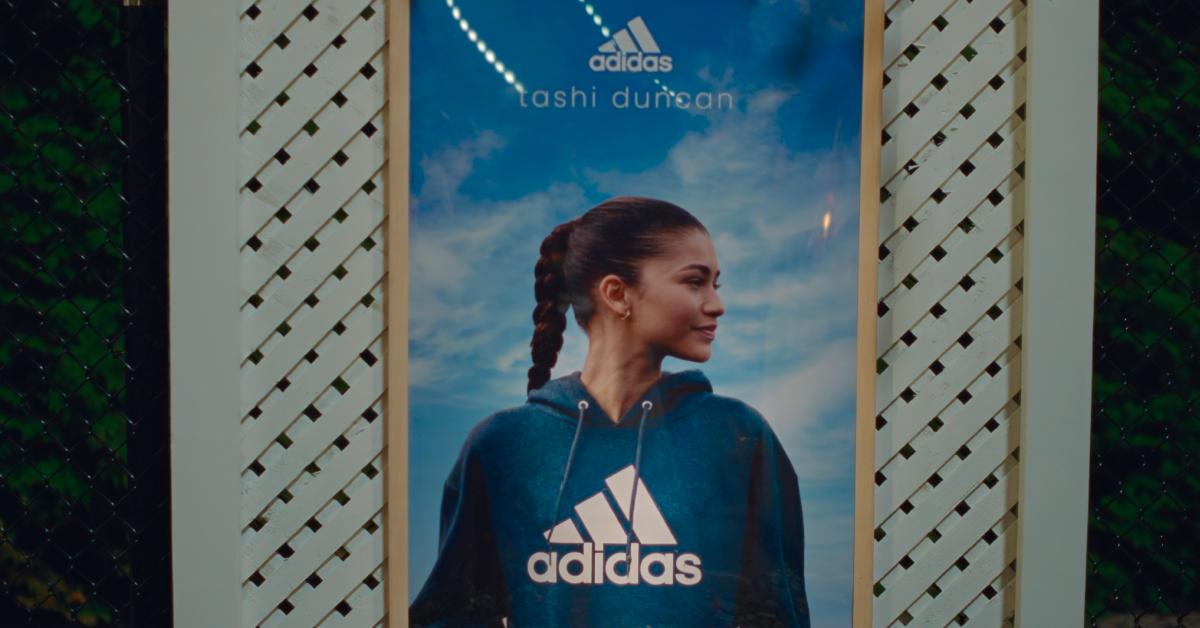 On the other hand, some believe Zendaya isn't convincing enough as a tennis player. Although this one Twitter user is excited to see Challengers, they went as far as to say the Euphoria star's tennis skills are "atrocious." This next person addressed Zendaya and claimed her "Wii tennis windmill a-- forehand is not good for your shoulder."
"Meet me at the Fort Greene courts, and we'll develop a more sustainable swing," they added.
Article continues below advertisement
Another person on Twitter harshly pointed out, "I could only see her serve, which is horrible, and her forehand. Her gesture is too arched; no tennis player plays like that. There are exceptions [of course], but the way she executes the hit shows that she doesn't know how to play tennis."
Say what you want, but the truth is, Zendaya could probably kick most of our butts at tennis!
Challengers hits theaters on Sept. 15, 2023.