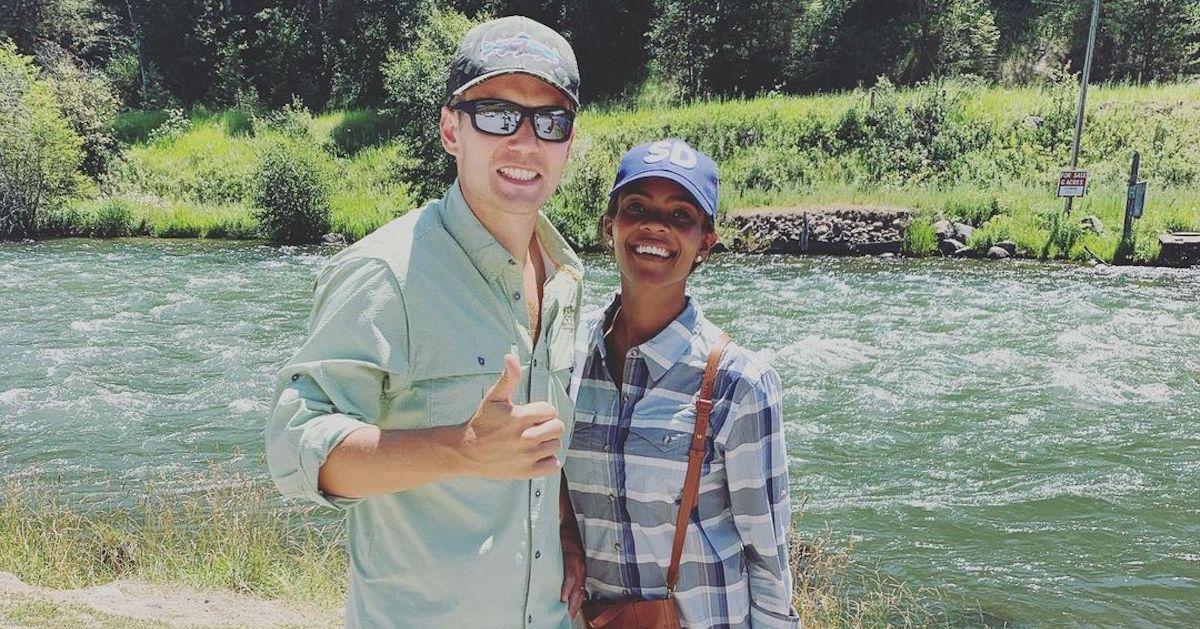 Candace Owens Tweeted About How Society Needs "Strong Men" — Who Is Her Husband?
Conservative commentator and author Candace Owens is no stranger to controversy — she often engages in Twitter battles with celebrities, Democratic politicians, and left-leaning members of the public.
Candace sparked one of her biggest debates to date when she tweeted about Harry Styles' appearance on the cover of the December issue of Vogue. The "Fine Line" singer wore skirts and dresses in his feature, which earned him praise from many.
Article continues below advertisement
The photos did incite some negative comments from others, who questioned how skirts fit into masculinity. Candace Owens' comments got a lot of attention.
"There is no society that can survive without strong men," she tweeted, along with the photos of Harry. "The East knows this. In the West, the steady feminization of our men at the same time that Marxism is being taught to our children is not a coincidence. It is an outright attack. Bring back manly men."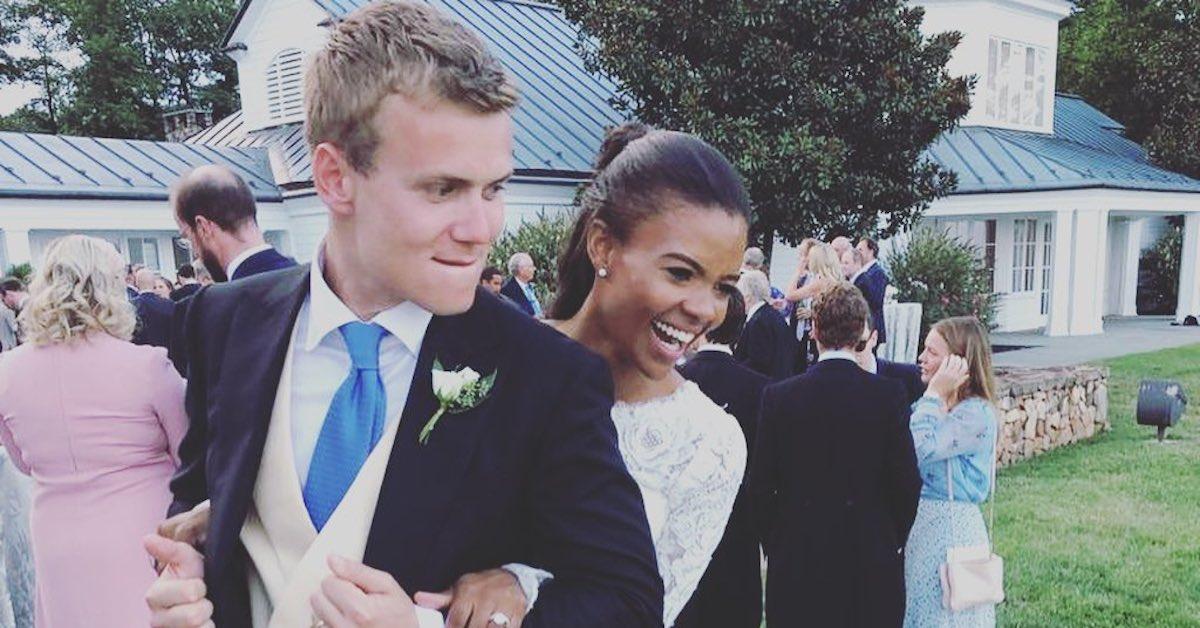 Article continues below advertisement
Candace later tweeted about how she "enjoy[ed] cooking for and taking care of [her] husband," how "women should be feminine," and that she felt men wearing dresses was "stupid."
Who is Candace Owens' husband? Keep reading to find out more about the men in her life, including the rumor about her brother and her husband.
Who is Candace Owens' husband?
The Blackout author has been married to George Farmer since August of 2019. George is a native of England, and he attended Oxford University for Theology.
He currently works at a hedge fund, and his father, Michael Farmer, is a member of the House of Lords.
George first met Candace in December of 2018. The pair got engaged on Valentine's Day in 2019, and they swapped vows at the Trump Winery in Virginia on Aug. 6 of that year.
Article continues below advertisement
They went on to have a big ceremony and reception a few weeks later, on Aug. 31. Candace wore three gowns for her special day.
In August of 2020, Candace shared that she was expecting her first child with George, and that she was in her second trimester. She has not shared further details about her pregnancy yet.
Article continues below advertisement
Does Candace Owens have a brother?
After Candace's tweets about masculinity began trending on Twitter, a crude hashtag did as well. Some Twitter users suggested that Candace's husband had a sexual relationship with her brother. The rumor originated from a photoshopped tweet.
The doctored tweet attributed the following message to Candace's Twitter account:
"Yes, my husband did cheat on me with my brother," it read. "Yes, he said no when I asked to join them."
Many users online responded to the fake tweet with memes and other jokes.
There is no apparent truth to the rumor, otherwise. It seems as if many users are just trolling Candace online because of her criticism of Harry Styles and her disdain for men wearing skirts and dresses.
The commentator does have three siblings, but it does not appear as if any of them are in the public eye.