Candy Montgomery's Story Shocked the Nation in 1980 — Where Is She Now?
Candy Montgomery's story inspired shows on both Hulu and HBO Max, but where is she now? Here's an update on the details of her life.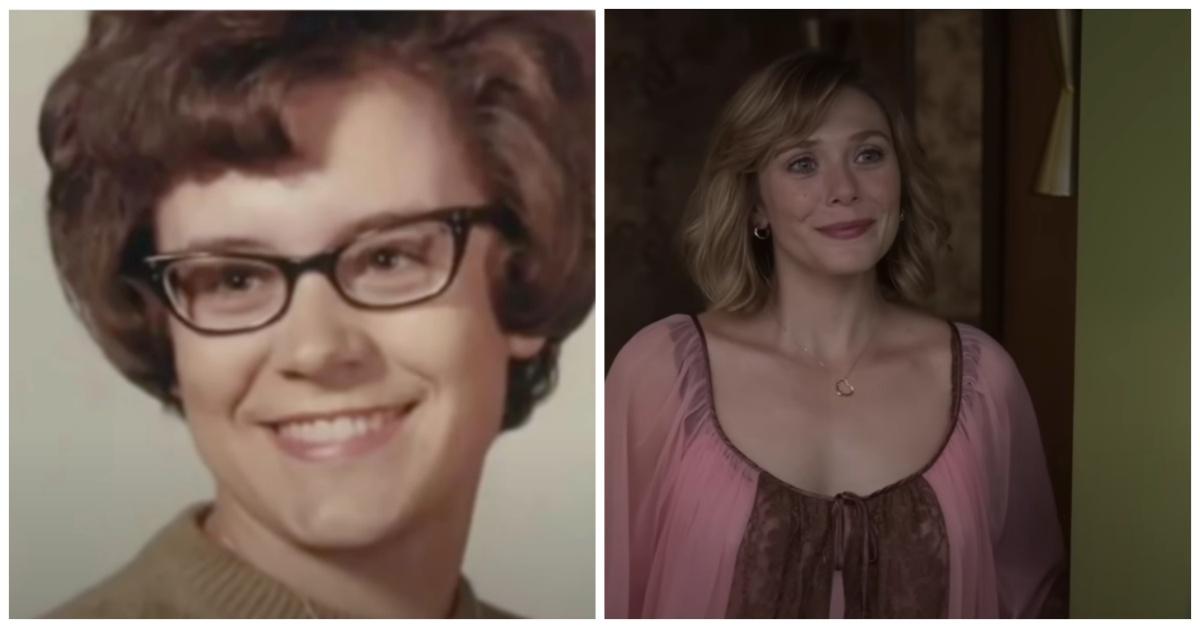 Was Candy Montgomery a loving Christian mother or an ax murderer? You'll have to decide for yourself after watching two streaming shows that tell her very true story in noticeably different ways.
Article continues below advertisement
The first is the Hulu miniseries titled Candy, which was released on May 9, 2022. The second, titled Love and Death, was released on HBO Max on April 27, 2023. Although different in execution, both programs break down the details surrounding what exactly happened between Montgomery and her friend, Betty Gore.
But regardless of where you stand in the decades-old debate, you might also be wondering: Where is Candy Montgomery now?
Article continues below advertisement
Where is Candy Montgomery now?
As shocking as this may sound, Montgomery was found "not guilty" of the murder of Betty Gore. Although there was ample evidence against her, she still wasn't convicted. According to Daily Mail, Montgomery struck Gore with an ax in a moment of anger after being confronted about her affair with Gore's husband. The unusual detail about the supposedly accidental killing, however, is the fact that Gore's body was discovered with a total of 41 ax wounds.
Before the grisly crime took place, Montgomery was a well-liked member of her community. She was a housewife and mother of two children in the suburban town of Wylie, Texas. Montgomery's husband, Pat, worked as an electrical engineer and provided a stable lifestyle for his family.
Montgomery was an avid churchgoer who struck up her friendship with Gore during Sunday services. Montgomery also started pursuing an affair with Gore's husband, Allan, after seeing him play at a church volleyball game.
Article continues below advertisement
Montgomery had been talking about having an affair to shake up her "very boring" marriage with Pat and she certainly got her way. After she and Allan devised a plan, complete with rules and boundaries to avoid emotional attachment with one another, their tryst lasted for months. But even though they were committed to stepping out on their respective marriages, Montgomery and Allan maintained that they still wanted to remain married to their respective spouses. His wife was even pregnant during the time of their affair.
Article continues below advertisement
After giving birth, Gore started putting the pieces together. She was convinced her husband didn't love her anymore and eventually figured out he was having an affair with Montgomery. Gore decided to confront her supposed friend but unfortunately, that confrontation led to her death.
The details of this case seem so clear-cut that it's difficult to understand how Montgomery wasn't convicted of murder.
Article continues below advertisement
Candy Montgomery now goes by her maiden name.
Many believe that Montgomery was able to get away with murder by claiming that she killed Gore in an act of self-defense. She was acquitted of all charges brought against her and relocated to Georgia with her family after the trial.
But it turned out that you can't outrun your past. Montgomery's marriage fell apart after the move and she and Pat soon divorced. She now goes by her maiden name, Wheeler. In terms of her career, you might be surprised to learn that she worked as a mental health therapist for teens and adults.