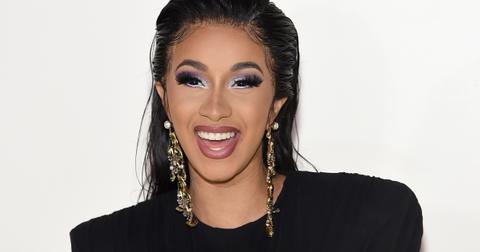 "You Don't Know Nothing About Politics," Comedy Duo Warns Cardi B
By Leila Kozma

Updated
"You think Joe Biden and his family are twerking to "WAP"? [...] No. They're in there listening to some country music," Kevin and Keith Hodge, aka The Hodgetwins, warned Cardi B in a recent YouTube video. As the comedy duo claims, the "WAP" rapper landed an interview with presidential candidate Joe Biden only due to her large fan base. So, what's all the drama about?
Here's what you should know about the drama between Cardi B and The Hodgetwins.
The Republican-leaning comedy duo shared their first video criticizing Cardi B on Aug. 19, 2020, on Twitter. In it, they criticize the "WAP" singer for her supposed lack of understanding of politics, while also postulating that she lacks the intellectual merits necessary to interview Democratic nominee Joe Biden.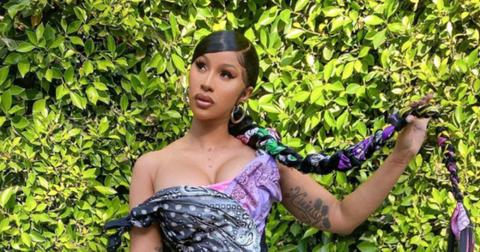 "Rap and strip, that's your thing," The Hodgetwins say at the beginning of the video.
"How do you get to interview somebody that's running for president?" they ask.
"It's like Donald Trump sitting down with R. Kelly," they add later on.
The roughly nine-minute-long piece sees the comedy duo denigrate Cardi's intellectual commitments and political beliefs.
Although she landed the interview with the presidential candidate — for leading fashion magazine Elle, no less —the duo describes this achievement as a mere testament to her failure to correctly estimate her capabilities.
Cardi clapped back a few days after the first video went out.
"Politics is actually my thing you want to know why? Because I pay more taxes then both you f----s combine. Maybe if there was a president that made college education free I wouldn't had to strip when I did since you want to bring up my past. Ya sound like ya be f-----g ya cousin," reads her now-deleted tweet.
Cardi has yet to respond to the second video created by The Hodgetwins.
In response, the comedy duo created another video detailing Cardi's supposed lack of understanding of the current political climate, her inability to correctly gauge how political campaigns work, and to leverage even more ungrounded — and misogynistic — claims against the star.
"That's how I know you're ignorant when it comes to politics. You don't know nothing about politics, Cardi, these people are taking advantage of you," the brothers prompt somewhat condescendingly at the beginning of the video.
"Cardi you bragged about drugging men and robbing them [...] Why on earth would Joe Biden want to sit down and talk to you, did you ever ask yourself that? Because you got those hundreds of millions of fans [...]" they add later on.
"You don't know English and you know nothing about politics," they go on to prompt, without providing a substantial argument or listing the facts that allowed them to reach a conclusion of this sort.
The singer has yet to respond to the second video. However — based on our admittedly subjective estimates — she might be too busy celebrating the success of "WAP."