Comedian Carlos Santos Is the Breakout Star of Netflix's 'Gentefied'
Carlos Santos from 'Gentefied' had a flourishing comedy career before he landed a starring role on the Netflix series.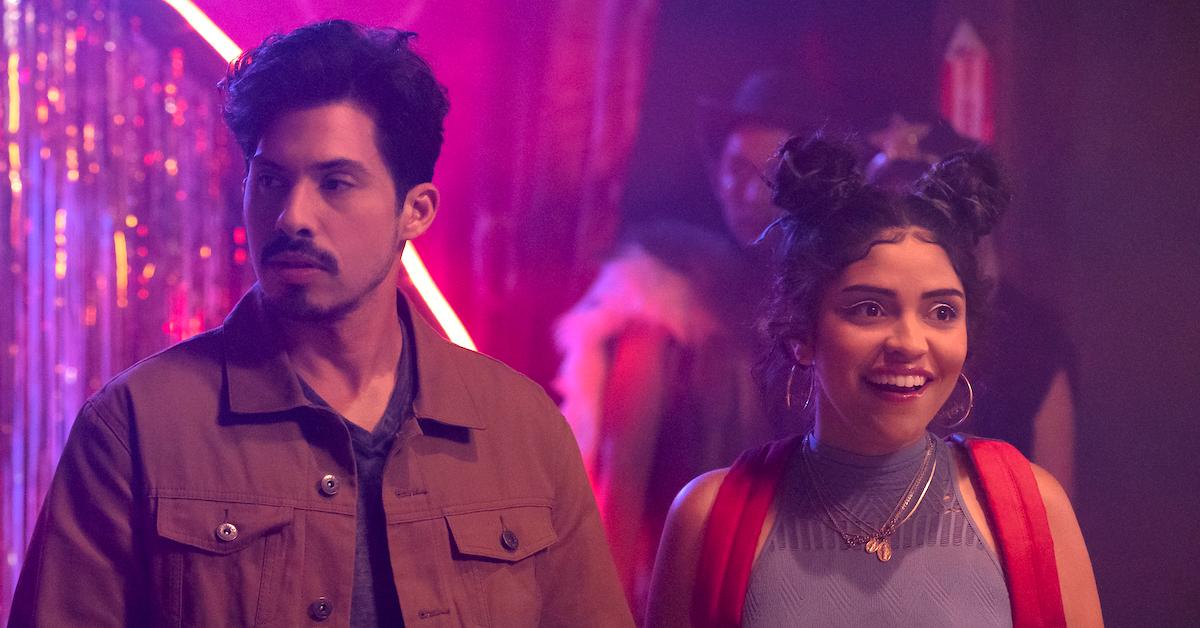 When we first read the title of Netflix's new half-hour dramatic comedy Gentefied, we assumed it was a typo. But while the series does deal with gentrification, it's not in the traditional sense of the word.
Actor Carlos Santos stars as one of three Mexican-American cousins living in Boyle Heights, a predominantly Latinx neighborhood located near downtown L.A. The trio struggles to keep their family's taqueria afloat as more and more upwardly mobile Latinos move into the community.
Article continues below advertisement
Though we quickly fell in love with each member of the Gentefied cast during our first viewing, we have a feeling that this show will catapult Carlos into TV superstardom.
'Gentefied' star Carlos Santos is best known for his improv comedy work.
The 38-year-old started his career as an anchor on Mi TRL, a version of MTV's Total Request Live that specifically catered to bilingual Hispanics. Carlos is also well known in improv circles and often puts on live shows of his podcast, "Spanish Aquí Presents," alongside co-hosts Oscar Montoya, Raiza Licea, and Tony Rodriguez.
Article continues below advertisement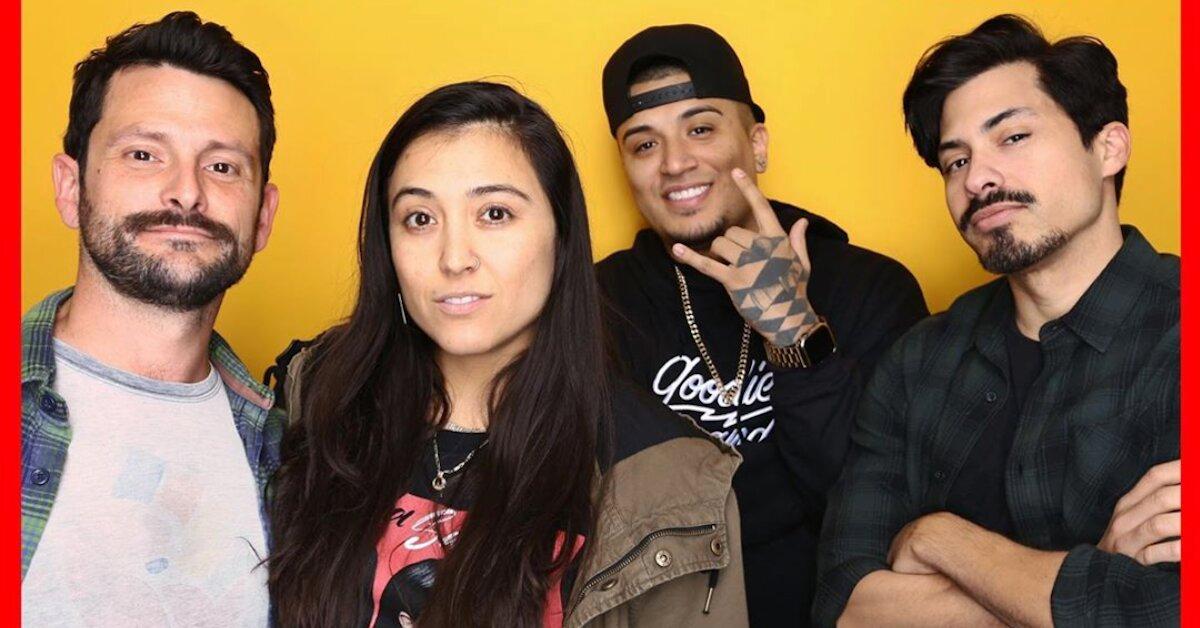 The podcast, which is produced by Earwolf, typically features at least one special guest per episode and includes a segment called "¿Que te Pica?" (What's itching you?) The comedians end each installment with an improv set.
Article continues below advertisement
"Performing with an all-Latinx bilingual team is like performing with your familia. We get each other's references no matter what," Carlos' collaborator Raiza said in a December interview.
"It's so nice to be able to switch from English to Spanish and Spanglish and be able to translate comedy in different languages and styles," she added. "Our comedy isn't just funny to Latinos; it's relatable to everyone… but we are Latino and proud."
Carlos has more than a dozen television credits on his resume.
Over the last decade, Carlos has guest-starred on shows such as Austin & Ally, 2 Broke Girls, Adam Ruins Everything, and The Last Man on Earth. In 2012, he was selected to participate in CBS' Diversity Showcase, a hybrid comedy show attended by executives, showrunners, and casting directors from various networks.
Article continues below advertisement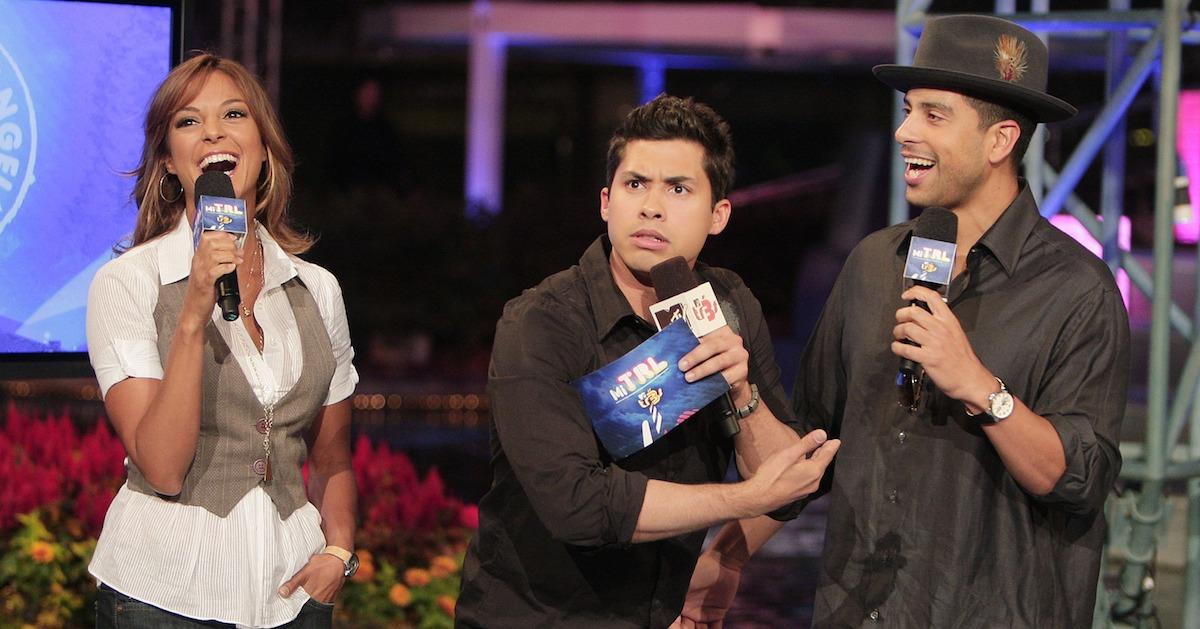 On Gentefied, Carlos' character Chris is a business school graduate and fine-dining chef who works in a Michelin-starred restaurant, but lives with his immigrant grandfather in Boyle Heights to save money. As rents begin to skyrocket in the neighborhood, he looks for ways to save the family business, Mama Fina's Tacos.
Article continues below advertisement
When asked to define gentefication, Carlos explained, "It's the same as gentrification. But instead of outside people coming in, it's the community — that young people that go out become professionals, but then they have a desire to come back and bring those skills to the community."
That may sound like a good thing on paper, but gentefication still drives up the cost of living. "It's a complicated issue," Carlos admitted to Remezcla. "It's a delicate balance between beautification of places and also raising the prices and moving people out. But I think the most important thing about gentefication, which is different from gentrification, is it strives not to erase."
The entire first season of Gentefied — co-starring Karrie Martin, Joseph Julian Soria, and Joaquín Cosio — is now available to stream on Netflix.