Carol Burnett's Husband Has Been by Her Side Through the Death of Her Daughter
Not only is comedian Carol Burnett married, but her husband is significantly younger. To that we say, bravo! Let's meet the actor's husband.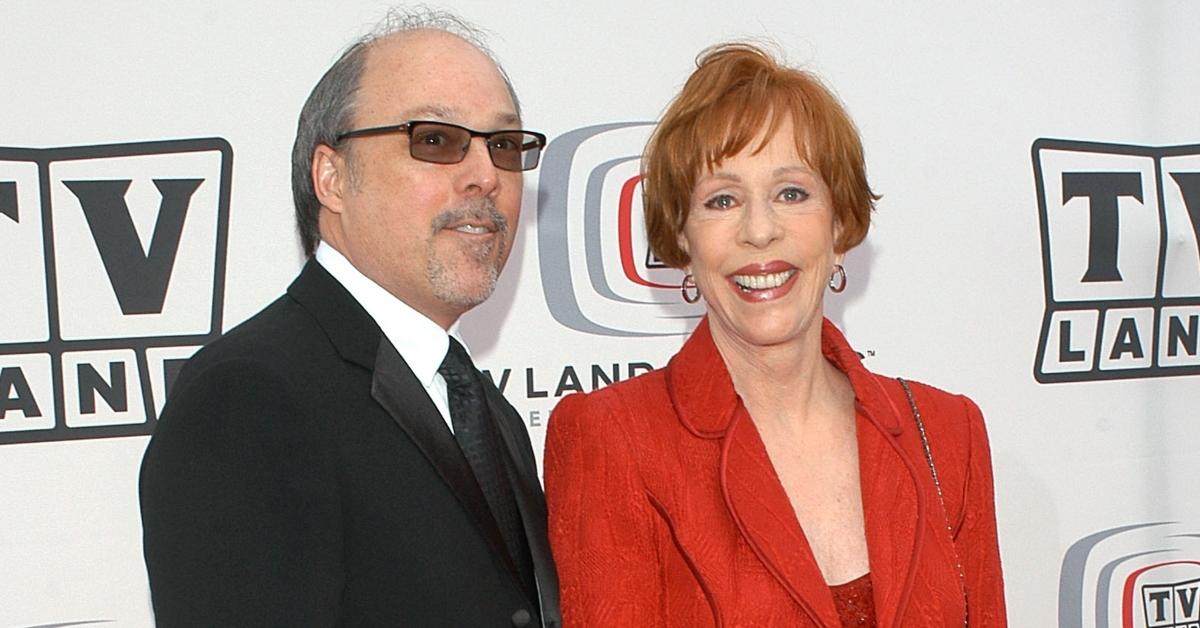 If you were to Google, "Do men like funny women?" a slew of articles would pop up, most of which seem to skew towards no. If one were to go a step further, one would find opinion pieces built entirely around the idea that women aren't even funny. Obviously, that's garbage and is disproven time and time again.
Article continues below advertisement
Take Carol Burnett, who has been making people laugh for nearly 70 years. With a resume that includes her own variety show and countless comedic roles in film and television, it's hard to argue that she doesn't have a sense of humor. Does she have a partner? Was Carol Burnett able to buck a corner of society's irrational ideas surrounding hilarious women by getting married? Would any man dare? Here's what we know.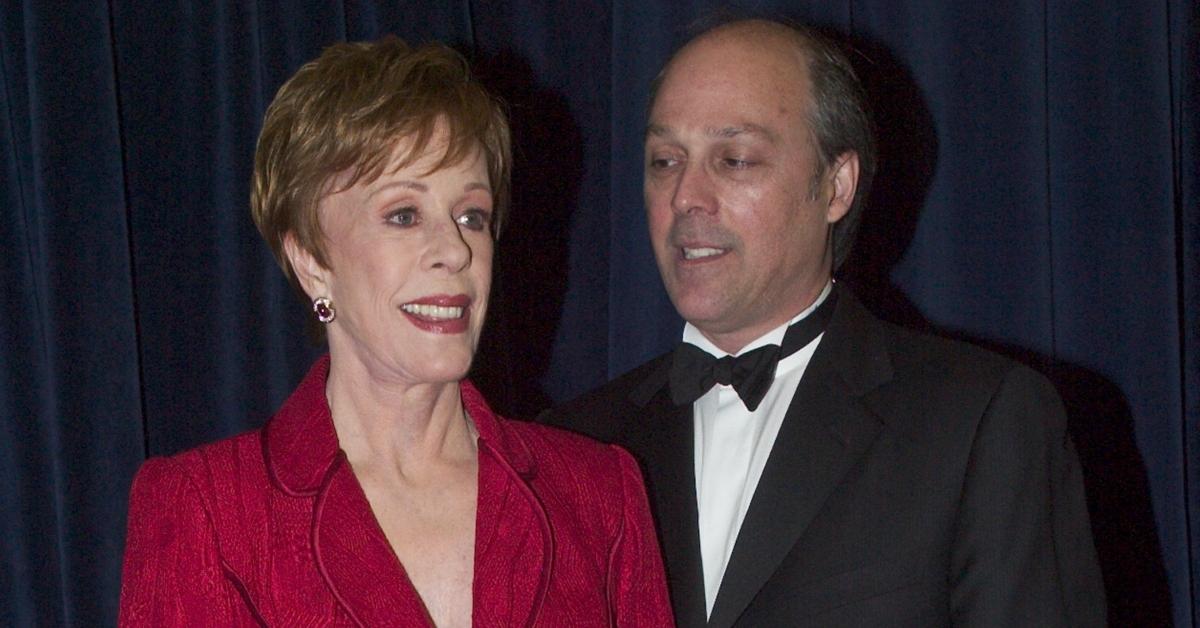 Article continues below advertisement
So, is Carol Burnett married?
Carol Burnett is married to musician Brian Miller and has been for over 20 years. According to her memoir, "This Time Together: Laughter and Reflection," the two met in 1993 when she "signed on to perform for six weeks in a musical in Long Beach [Calif]." Not only did Brian play the drums for the production, but he was also responsible for hiring the other musicians. They met again a few years later, and despite their age differences — Brian is 23 years her junior — they felt an inescapable connection.
"As we get older, the gap between our ages narrows. If you were 40 and married a 20-year-old, I don't think you could communicate like [we do]," said Carol to People Magazine. In November 2001 they were married, and as of the time of the writing are still together. Since their wedding, the couple has certainly been through a lot.
Article continues below advertisement
Two months after the ceremony in January 2002, Carol's daughter Carrie passed away at age 38 from lung cancer-related pneumonia, and Brian was by his wife's side the entire time. When a play Carol wrote with her daughter was set to open immediately after her death, Carol talked about not wanting to get out of bed. On the Dear Multi-Hyphenate podcast, she told host Michael Kushner that Brian said she "owed it to Carrie" to be there.
Article continues below advertisement
Carol's daughter Erin Hamilton suffers from addiction issues and in August 2020, Carol and Brian were granted "temporary guardianship" of Erin's son, per People. Court documents obtained by the outlet said, "Although Brian is not Dylan's biological grandfather, he has known Dylan for Dylan's entire life and loves him like his grandson."
Carol Burnett has a couple of ex-husbands.
In a 2010 interview with The New York Times ahead of the release of "This Time Together: Laughter and Reflection," the writer briefly mentions Carol's first two husbands. "Ms. Burnett also notes, cordially and without rancor, her divorces from Don Saroyan, her college sweetheart, around the opening of Mattress, and from Joe Hamilton, the longtime Carol Burnett Show executive producer, in 1984."
Article continues below advertisement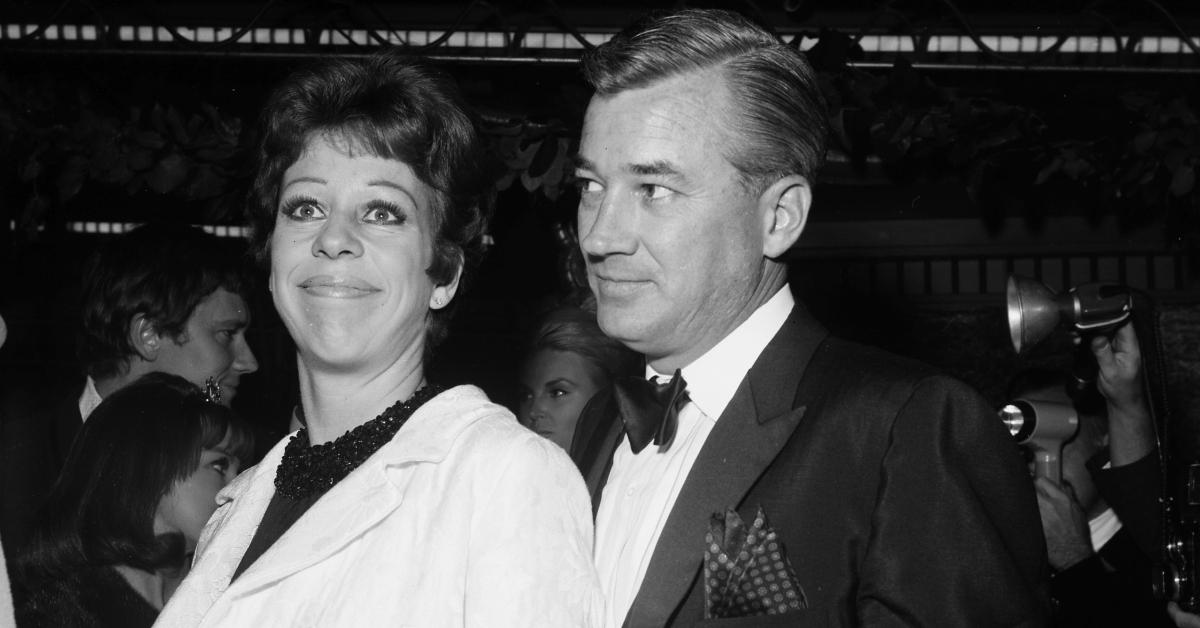 Per Don's IMDB page, he and Carol were married from 1955 to 1962. Like Carol he was an actor but he never achieved the same level of success. He mostly had small parts or worked on the production side. He passed away Nov. 24, 1990 at the age of 62, and is buried at Forest Lawn Memorial Park in Los Angeles.
Her next husband, Joe Hamilton, would end up being the father to her three daughters. He married Carol in 1963, and the couple divorced in 1984, per his obituary in The New York Times. He produced several of Carol's programs, including "Carol and Company, Carol Plus 2, and two specials starring Miss Burnett and Julie Andrews -- Julie and Carol at Carnegie Hall and Julie and Carol at Lincoln Center." He passed away on June 12, 1991, of cancer.