Walmart Shopping Cart Ziptied to Woman's Car, Internet Has No Sympathy
Is it a crime to park poorly? One woman took to TikTok after a shopping cart was attached to her car door with zip ties in response to her parking.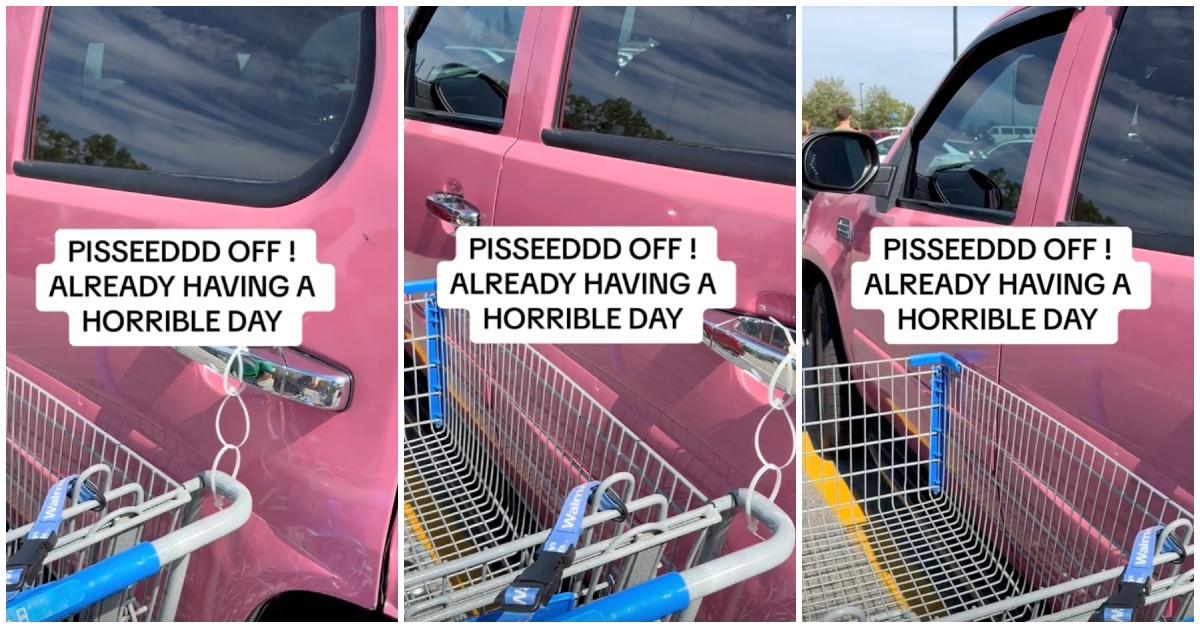 Article continues below advertisement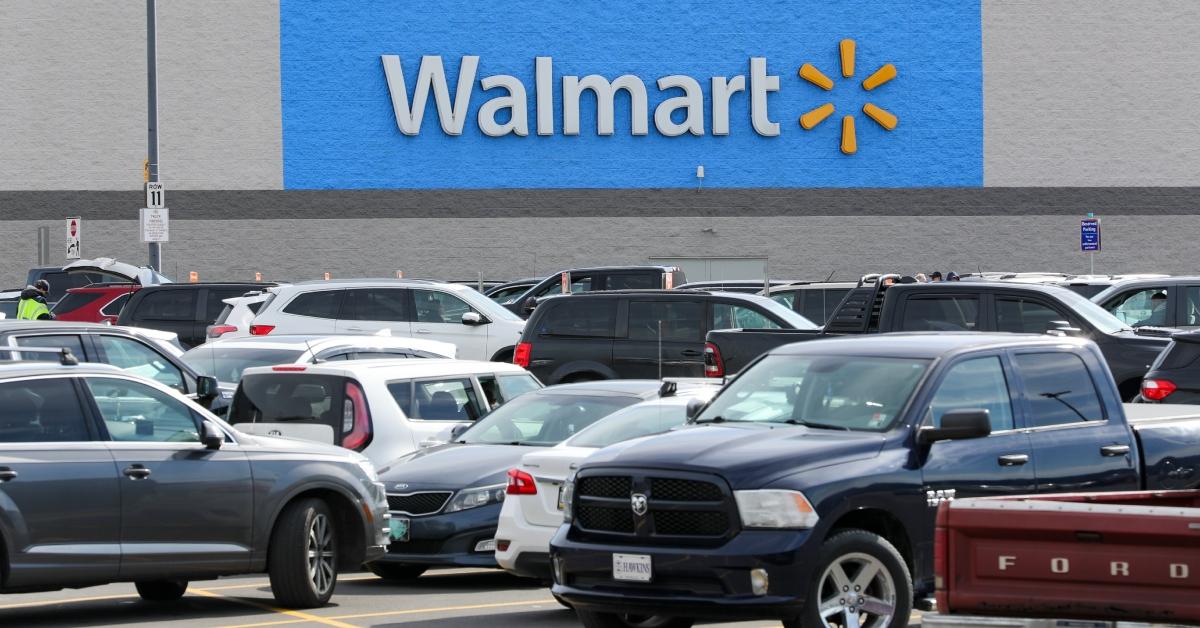 Article continues below advertisement
A woman finds shopping cart attached to her car door handle with zip ties.
A shopping cart tied to a car door handle with a zip ties? This isn't a situation you hear about every day. But it became the reality for TikTok user @mydysfunctionalfamily1 when she walked out of Walmart.
She begins her video by showing her pink SUV with a shopping cart beside it. "OK, y'all, when I say I'm irritated and p----- the hell off..." she said as she panned her camera to show that a shopping cart had been attached one of the door handles of her SUV with several zip ties.
"Y'all see that? I don't know if this is some racial stuff or what, but why I come out to my car, and it's a cart zip-tied to my car? Like, really?," she said.
Although not shown, @Mydysfunctionalfamily1 likely had to find something sharp to cut the zip ties with so she could get in her car and free the cart from the handle.
Article continues below advertisement
In the comment section of her video, not all users were sympathetic to her situation. And no one seemed to agree with her that it could have been a hate crime because of her race.
"You didn't even park right hush up" wrote one user.
A second user wrote: "It's cuz your parking."
A third user even seem inspired. "I'm going to have to buy some zip ties and keep then handy for times when people don't park right. Genius!"
Article continues below advertisement
However there were some users who found the act cruel and unnecessary — even if she was guilty of poor parking.
"Idgaf if I'm parked in 3 spaces ... zip ties????" read one comment.
Another person wrote: "I'm sorry that happened. Just really mean."
In a follow-up video, @Mydysfunctionalfamily1 shared an email she received from someone who claimed to be a police deputy.
The deputy wrote that they had found the culprit who had attached the shopping cart to her car and he apologized. The deputy also told @Mydysfunctionalfamily1 that she could press charges if she wanted to as long as she showed up to court and got a quote from a body shop that laid out how much it would cost to fix the paint.
Article continues below advertisement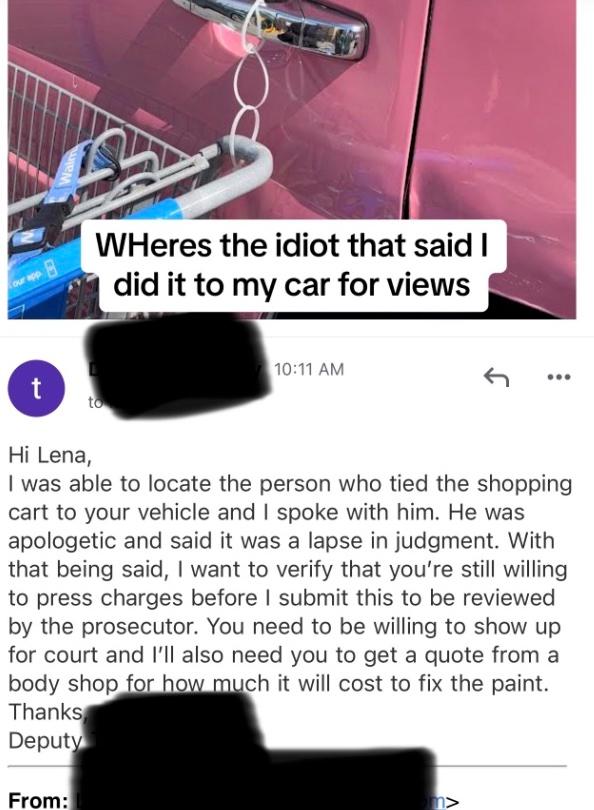 Here's where folks really started to give @Mydysfunctionalfamily1 a hard time.
Some even began second guessing her credibility claiming that she attached the the cart to her and then faked the email from the police deputy to get views.
"Since when do cops email you lolol?" inquired one person in response.
Article continues below advertisement
Another asked, "What paint damage?" as @Mydysfunctionalfamily1 never mentioned her car's paint being tarnished in the process.
It seemed no matter @Mydysfunctionalfamily1 said or did, people wanted to grill her over her parking job.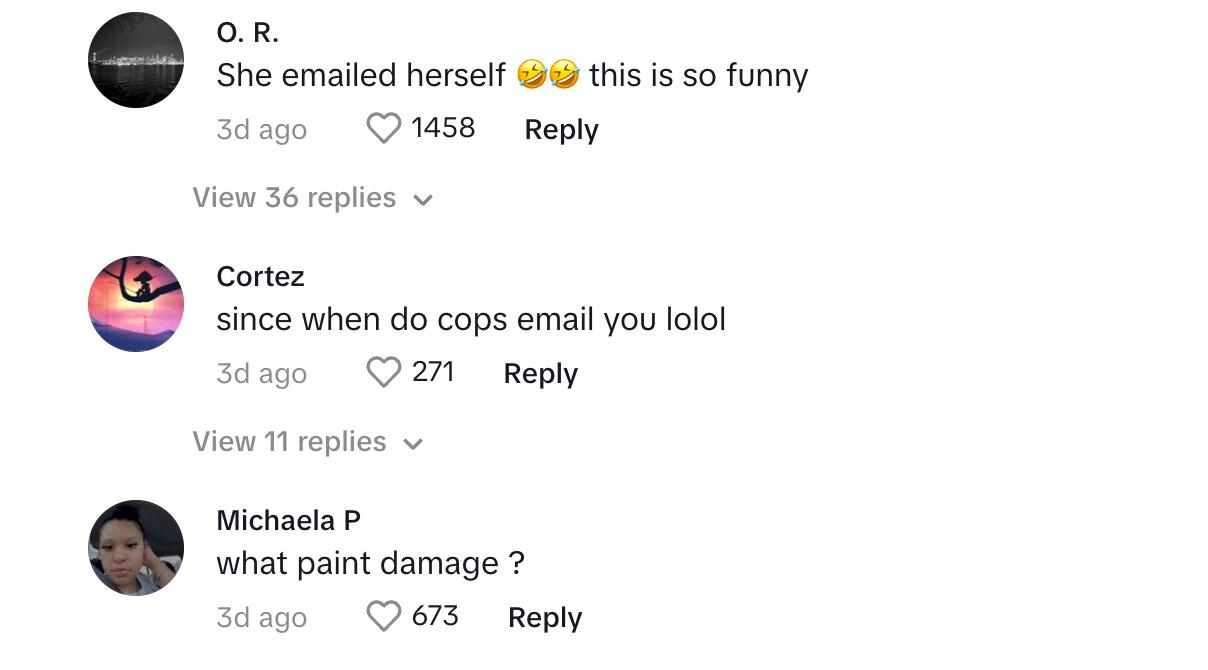 Article continues below advertisement
So finally, @Mydysfunctionalfamily1 addressed the poor parking accusations in another video.
"I don't care if I didn't park right," she said. "That still doesn't give anyone the rights to touch my property. My vehicle that I paid for."
@Mydysfunctionalfamily1 explained that if someone was upset with her parking they should have called security or the police to handle the situation.
So, is she right? Or was the person who attached the shopping cart to her car trying to teach her a lesson? Let us know what you think or if you've experience something similar.