"Everybody Hates You" — Car Trashed With McDonald's Sauce After Driver Parked in Awkward Spot
One car in a parking garage was targeted after others didn't like the spot it was parked in. But if it's a real spot, is the driver to blame?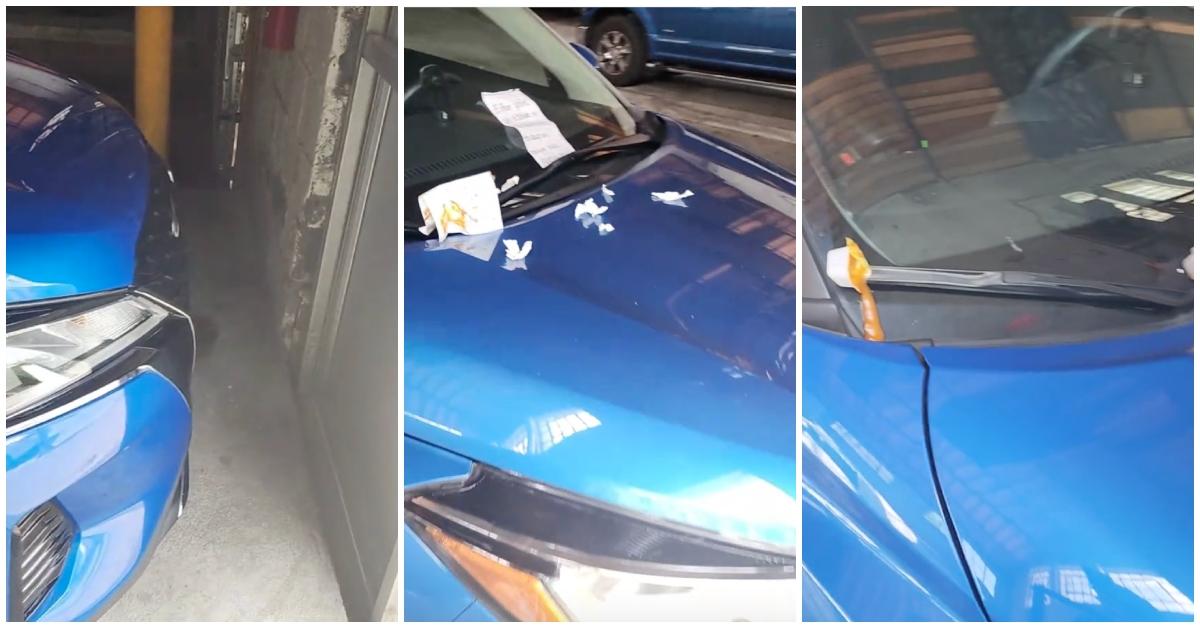 OK, I'm sure we're all familiar with road rage, right? But what about parking lot rage? Sure, it may not officially be a real phrase (get working, Merriam Webster!), but we'd all be lying if we said we never got the teensiest bit irked in a parking lot.
Article continues below advertisement
For example, maybe you're peeved because you can't find a spot. Or maybe you're angry because you were about to pull into a spot in a crowded lot, but another car showed up and now you're quarreling over who gets to put their car there.
Basically, emotions run high when it comes to parking. Take it from this woman who literally got punched in the face over a space.
That said, one man just gave us all a peek at the parked car that is infuriating him and other drivers in their shared garage. While the driver is technically parked in a spot, it probably shouldn't be a spot for several reasons. And people are mad. Mad enough to sacrifice their favorite dipping sauce for revenge. Let's discuss.
Article continues below advertisement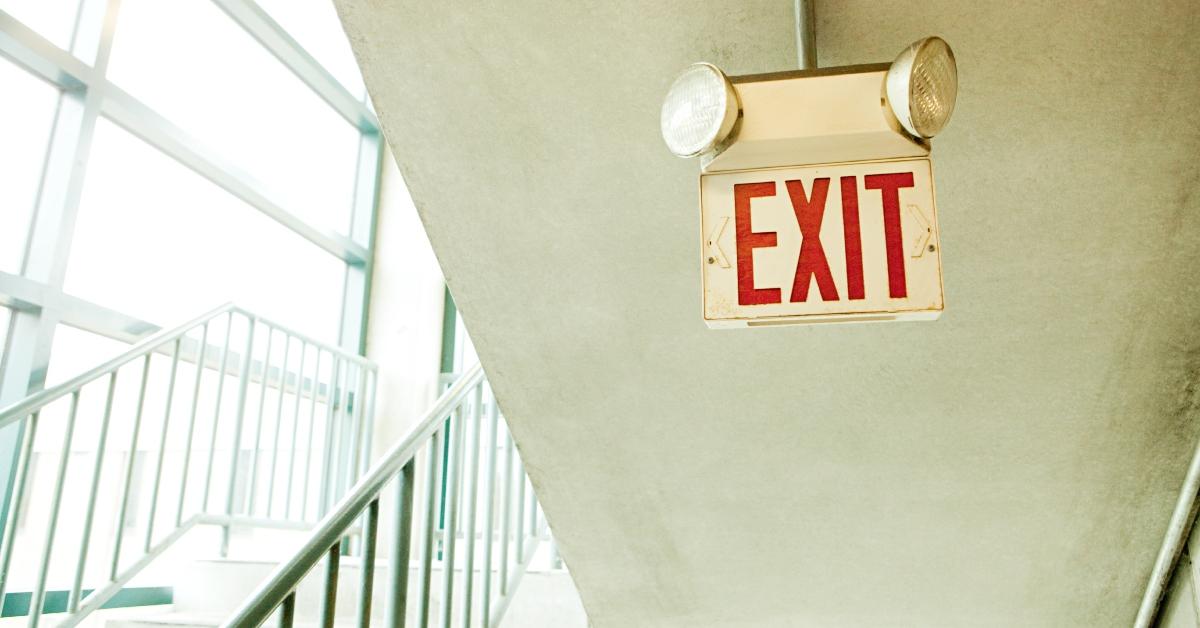 One car was targeted with notes and McDonald's dipping sauce after parking in front of an exit.
TikTok creator Andrew Elkington (@aspencade_cowboy) shared a video from a parking garage where he showed a parked car that had been done real dirty.
Article continues below advertisement
The car's windshield wipers had each been placed into a McDonald's dipping sauce carton so that sauce would be smeared everywhere when the driver used them. A note was also placed within the wipers that read: "Everybody hates you! A------!"
Article continues below advertisement
A few days later, Andrew shared a follow-up video in which the old note had been crumpled up in a sauce container and replaced with a new, more explicit note. It read: "Either you're an a------ or that f------ lazy to keep on parking here. F------ move!"
For the record, it didn't appear that Andrew was behind any of these attacks. He was simply filming what he saw.
Article continues below advertisement
That said, why was everyone so angered over this parked car? The car did appear to be perfectly within the lines.
But if you looked more closely at his videos, the vehicle's front was very close to the door that people used to enter and exit the lot on foot, making it difficult to pass through. "It's a pain to not touch the car when exiting, especially with bags or something like that," Andrew noted.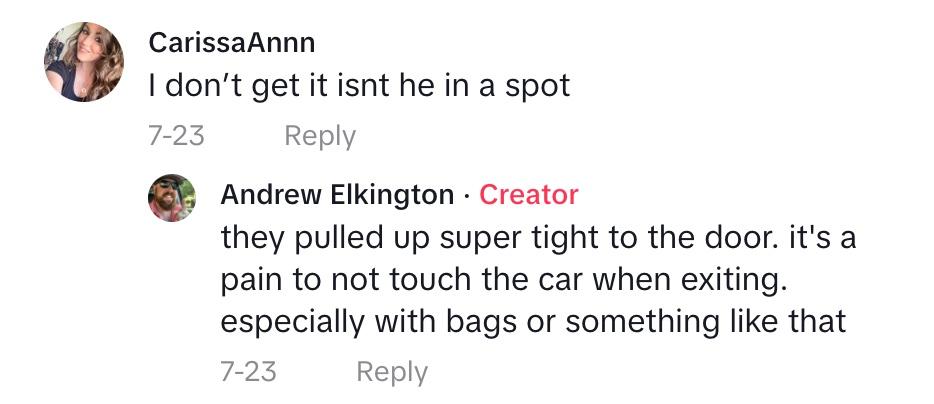 Article continues below advertisement
People in the comment section agreed that the car being parked there made it incredibly cumbersome for everyone else.
"Imagine parents with strollers or infant car seats trying to get through that door… I feel for them," said one person.
Another user pointed out that there were other empty spaces in the lot and the driver still decided to park in that spot.

Article continues below advertisement
However, some folks argued that the car's owner did nothing wrong as the car was parked in a legitimate space. "I'm missing something? It looks like it's a parking space," wrote one person.
Others suggested that whoever owned the parking garage was at fault and suggested they be contacted immediately, especially since a car parked that close to an exit could be a safety hazard.
Fingers crossed this gets fixed soon!