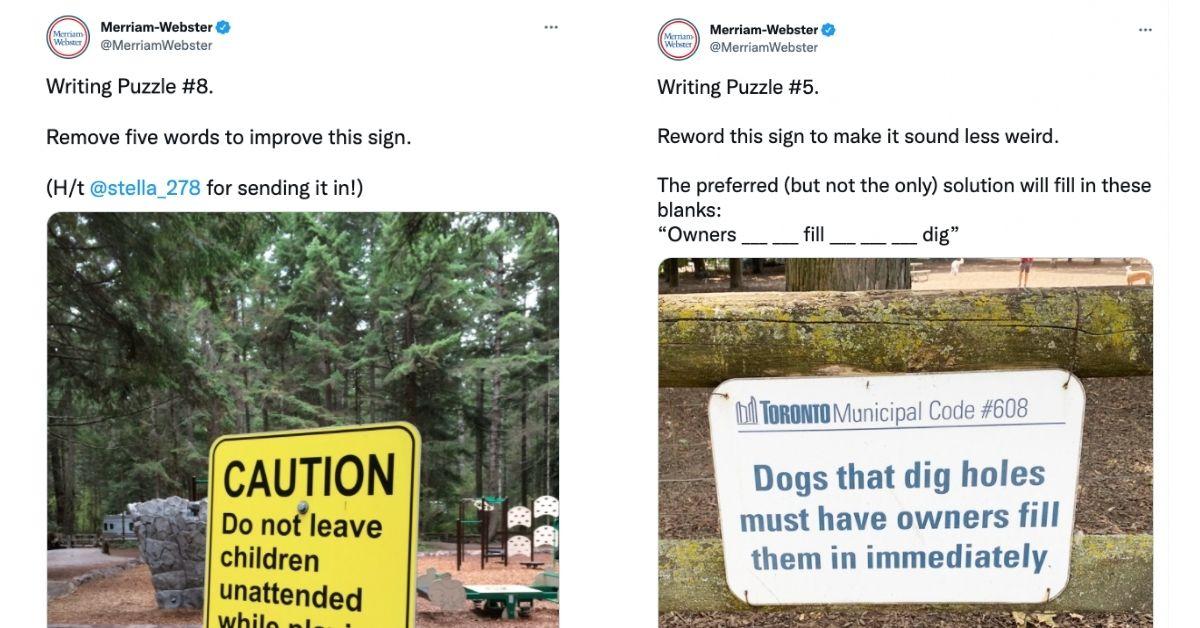 Move Over Wordle! We're Obsessed With Merriam-Webster's Writing Puzzles
What's trendy right now in America? Surprisingly, word games. Let me correct myself: online word games (sorry Scrabble). Whether we've all just become bored out of our minds or we're actually trying to keep our noggins sharp, playing word games on our phones and then taking to social media to discuss them is a new guilty pleasure for many.
Article continues below advertisement
And now, our fave dictionary is trying to challenge us in a new way. Merriam-Webster has been posting its own writing puzzles to Twitter and to be honest, they're actually pretty fun.
Ready to test out your writing skills? Keep scrolling to try out some of Merriam-Webster's writing puzzles.
Article continues below advertisement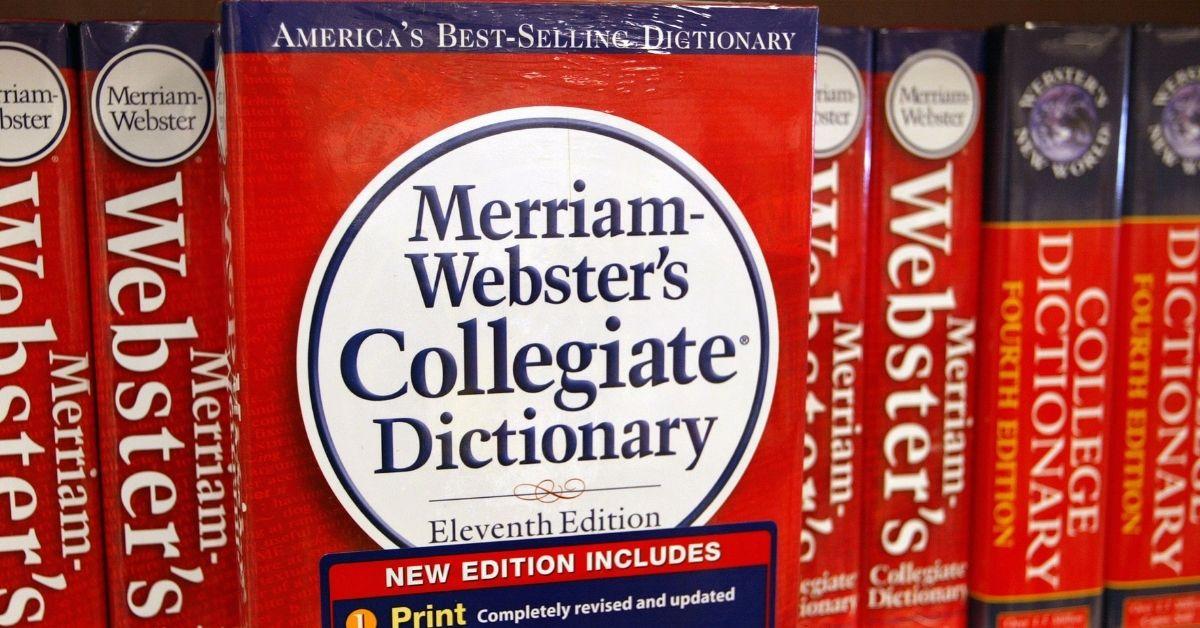 Merriam-Webster has been posting random word puzzles to Twitter, and we're obsessed.
Let's be real: When you hear the name Merriam-Webster, you probably think of dictionaries. There's no shame in that. That's what the company is known for, after all. However, if you visit the Merriam-Webster website, you'll notice that there are a number of different features to explore like "Games & Quizzes" and "Word of the Day."
Article continues below advertisement
Arguably, the entire site is a brain-boosting resource, and while I could just encourage everyone to start doing crossword puzzles on it, I know that's not realistic. The games, which feature a hodgepodge of ads, can be lengthy and are usually only refreshed weekly, which means you'd have to remind yourself to visit the site every few days. They are fun to play, but they're not nearly as convenient or user-friendly as Wordle is.
However, Wordle isn't the only online word activity that flexes the brain.
Article continues below advertisement
At the end of 2021, Merriam-Webster's social media team began posting fun writing puzzles on Twitter every few days. Much like Wordle, each puzzle only takes a few minutes to solve and typically starts a conversation amongst Twitter users.
Article continues below advertisement
Article continues below advertisement
But unlike Wordle, the puzzles vary. For example, some puzzles ask players to cut words out of a statement to make it sound more succinct. Meanwhile, other puzzles have asked players to unscramble words.
Basically, you never know what to expect when a new Merriam-Webster puzzle drops on Twitter — but you can count on having a fun and enriching challenge to complete during your doom scrolling.
The best part? don't have to complete each puzzle within 24 hours or it disappears. The tweets stay there forever, so you can play at your leisure.
Article continues below advertisement
For some puzzles, Merriam-Webster will either reply to the Twitter thread with the correct answer or "like" correct responses from Twitter users who replied in the thread.
Either way, the answer is hidden until you click into the thread — so no need to worry about spoilers.
Looking to play? You can follow @MerriamWebster and turn on notifications so you'll get heads up every time a new puzzle is posted.