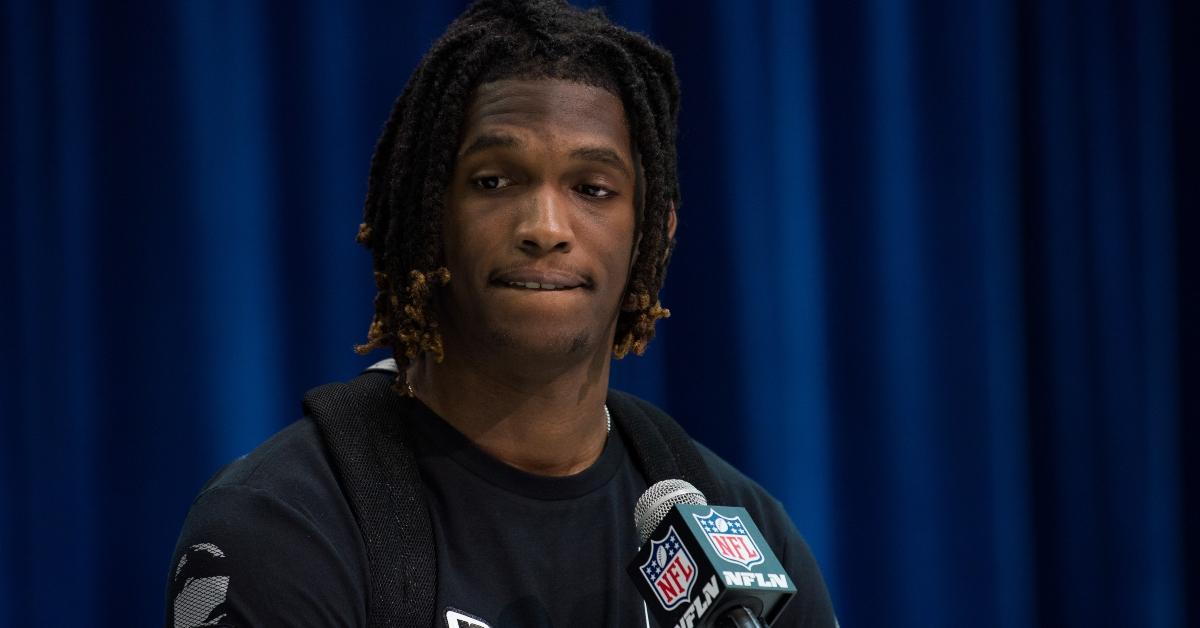 CeeDee Lamb's Girlfriend Goes Viral After Snatching His Phone in Draft Video
Dallas Cowboys first-round draft pick CeeDee Lamb is already making headlines... and it's not just for his game play. The NFL wide receiver went 17th overall in the 2020 Draft, and cameras were there to capture the moment that he got the call. You know, the call to ball.
Article continues below advertisement
But, while he was speaking with the NFC East team on the phone, his girlfriend was caught grabbing his cell phone, which CeeDee snatched right back. Oh, snap!
Individuals on social media were quick to assume that the rookie's girlfriend Crymson Rose was trying to look through his phone.
However, Crymson was quick to reject the rumors that she was snooping through her BF's cell.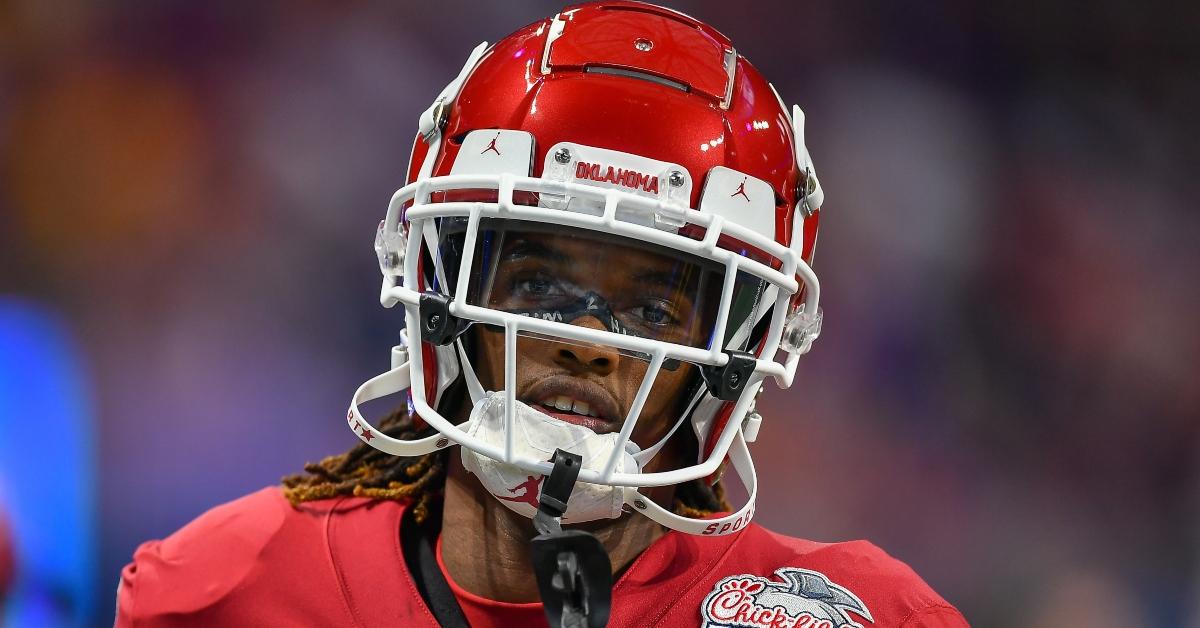 Article continues below advertisement
"His agent was FACETIMING him while he was on the phone with the Cowboys; I was doing the GF thing [and] gonna answer it for him," she tweeted. Even CeeDee defended his boo, tweeting, "Y'all really gotta chill wasn't even like dat."
Well, fans were quick to react to CeeDee's girlfriend on social media.
After the video clip aired, people took to social media to share their reactions. "CeeDee Lamb didn't want his girlfriend to CeeDee phone," one person tweeted.
Another individual wrote, "I need to know if Ceedee Lamb and Isaiah Wilson's girlfriends are still around after last night."
Article continues below advertisement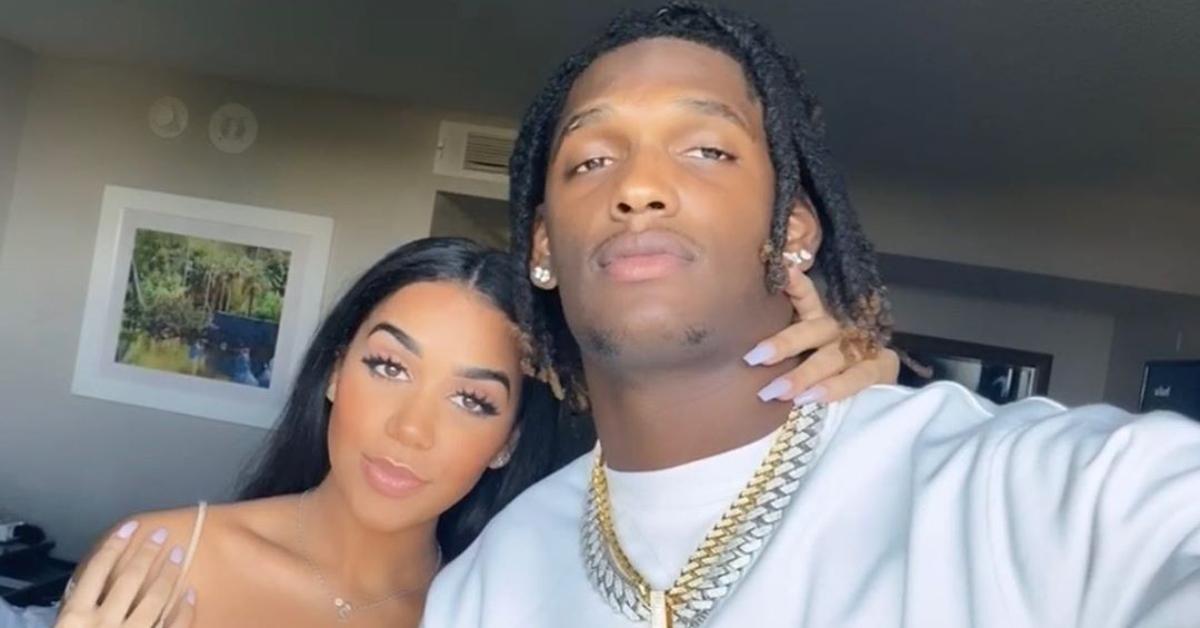 This Twitter user foreshadowed the night's events, writing, "Child... the highlight of the night was CeeDee Lamb's girlfriend grabbing his phone and he snatching it right back... you know they fussin later. #messy."
So, who is the CeeDee's girlfriend?
Article continues below advertisement
Check out Crymson Rose on Instagram!
Boasting almost 30,000 followers on her Instagram, Crymson's bio states that she attended the University of Oklahoma alongside her man. So, it's safe to assume that is where the couple met.
After news broke that CeeDee was drafted by the Cowboys in the first round, Crymson took to social media to celebrate with her man.
Article continues below advertisement
In her Instagram Stories, she said, "You know the MF vibessss #CowboysNation." She also shared a snap of her and CeeDee kissing. So cute!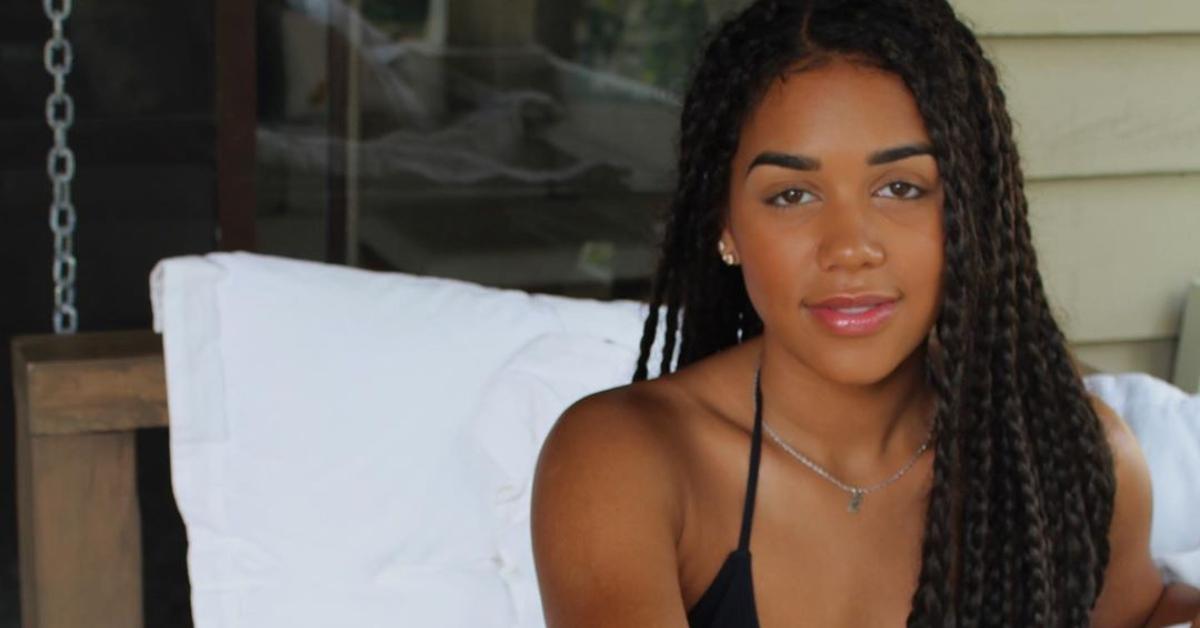 Article continues below advertisement
CeeDee Lamb's girlfriend dated another professional athlete!
Before snatching a phone from the draftee, Crymson reportedly dated basketball superstar Trae Young. It seems the two dated while in high school, even attending prom together. Trae also attended the University of Oklahoma and was drafted by the Atlanta Hawks.
It is not clear when the former couple ended their relationship.
The NBA star even poked fun at his ex's viral moment, comments on the video: "Bruh said 'nahhhh what you doin.'"
Article continues below advertisement
Check out CeeDee Lamb on Instagram!
To celebrate being picked in the first round of the 2020 NFL Draft, the 21-year-old shared a video from when he got the call from the Cowboy's organization.
"Been dreaming of this phone call my entire life! Blessed, humbled, excited and honored to be a Dallas Cowboy. Thank you to my family, friends and coaches who have been in my corner since day 1. Dallas let's get it... #BoseHeadphones #TeamBose #NFLDraft @bose," he captioned the celebratory video.
Congrats!