Woman Receives a Smelly Surprise After a Bar's Bathroom Ceiling Collapses on Her
A woman's night at her local bar was ruined when the ceiling collapsed on her in the public bathroom. Here's how she handled the horrific experience.
If you're 21 and over, you've likely attended or have been invited to attend a bar. Suppose you chose to go to the bar, there's a high chance you've seen something worth discussing with your friends the following day.
Some frequent issues at bars are relationship drama or a physical brawl that started when someone had way too many tequila shots.
Article continues below advertisement
While a fight would result in bar owners feeling like the sky is falling, it's possible none of them actually prepare for when the sky actually starts falling. One woman discovered this when an end-of-summer night out resulted in her hair smelling like "doo-doo." Her friend's words, not mine.
Keep reading for the entire story!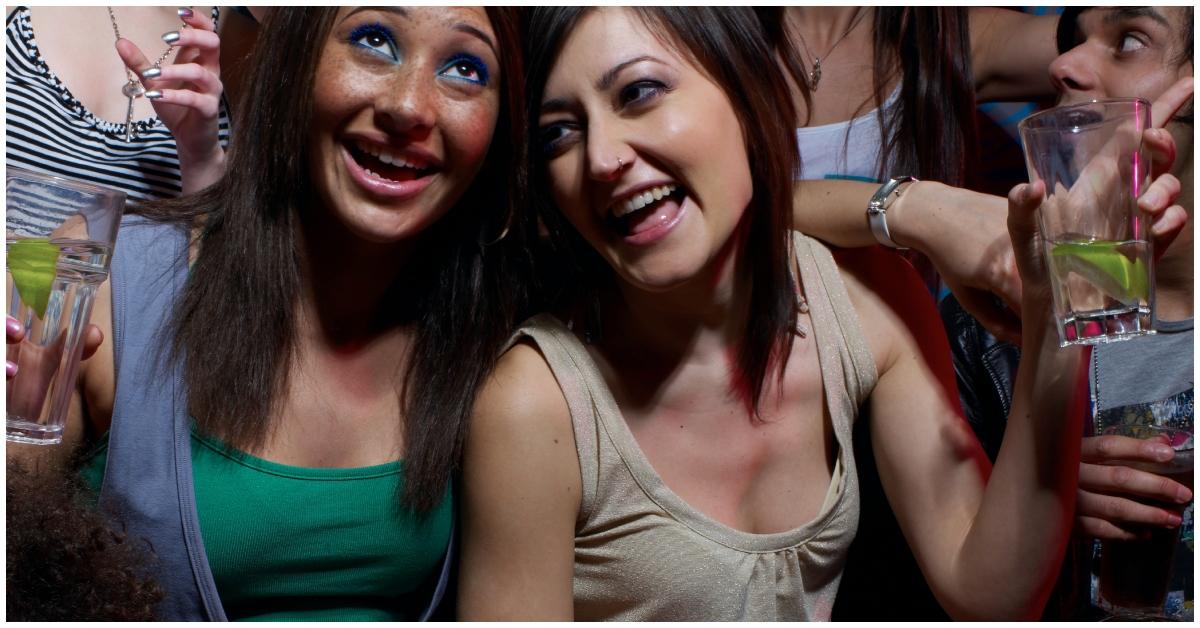 Article continues below advertisement
A bar's public bathroom ceiling fell on a woman's head while she was in one of the stalls.
I'll admit, I've definitely had some wild nights out at several bars during my going-out heyday. However, I won't share any of them here, for two reasons: I don't feel like telling my business, and I also don't remember much from the moments!
Although most of my memories of my past nights at the bar are hazy, I would certainly remember having a night like TikTok user Gracie McCauley (@graciewm13). On Sept. 30, 2023, Gracie and her friends went out to a bar called The Backyard at Northgate in College Station, Texas. During the night out, Gracie received an unexpected surprise when she went to the bathroom.
Article continues below advertisement
In the TikTok, Gracie panned to the bathroom's ceiling, which had fallen directly into her stall. The camera then turned to Gracie, who was visibly upset while wearing a very cute sequined tank top and shorts. Gracie also shared that the bathroom was flooded, as she stomped through a puddle of water while her friend says "I didn't know it was raining in here!"
Article continues below advertisement
Despite being angry about the ceiling falling on her head, Gracie goes back to the bar with the rest of her group. She then proceeds to ask her friends "What does my hair smell like?" causing her friends to answer in blunt, yet hilarious ways.
As previously mentioned, one friend said Gracie's hair reeks of "straight up doo-doo" while another friend compared it to a particular, feminine body part, and another boldly stated her hair "smells like s---."
Article continues below advertisement
Many TikTokers were shocked at how Gracie handled the ceiling falling on her.
Gracie's TikTok post received over 400,000 views, and multiple questions from appalled commenters. Underneath the TikTok, several users questioned Gracie's actions, especially after she opted to stay at the bar and forced her friends to smell her rather than go home.
Article continues below advertisement
"They would've had to call an ambulance playing with me," one user commented.
"Bro the way I would call the health department," another stated.
To each their own I guess.
Article continues below advertisement
Gracie also received comments from those who have also had an unpleasant experience at the bar she attended. One commenter even gagged when she realized she was in the bathroom with Gracie when it happened.
Gracie responded to several of the comments and said she stayed at the bar in hopes she would get in contact with the bar's manager. While that's a fair reason, I presume Gracie could've also shot the manager an email or a stern phone call once she washed off all of the bar scum.
But hey, what do I know?