Woman Grocery Shops With Baby in Her Arms While "Useless" Husband Watches Videos on His Phone
In a now-viral video, a women recorded a supermom grocery shop with her son in her arms all while her husband watched videos on his phone.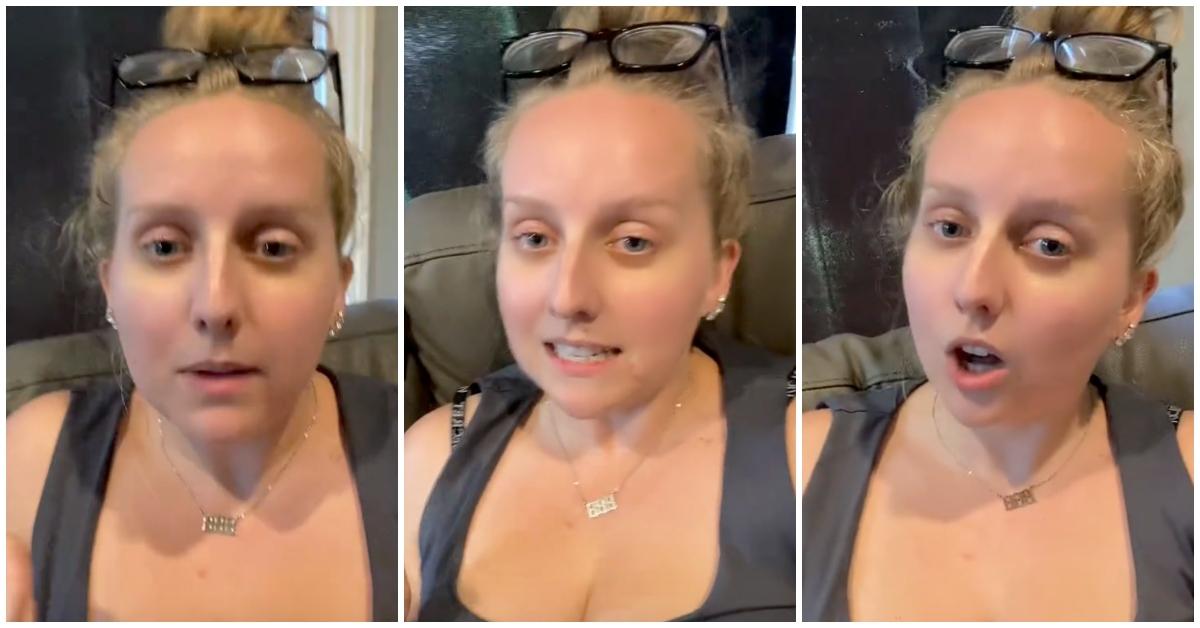 Remember when one TikTok user pointed out the differences between going grocery store shopping with her mom vs. going with her dad?
"Grocery shopping with dad vs. mom feels so unreal," claimed creator @arisewell in a video. "We just came in here with no lists, just vibes. He's walking so fast that I can barely keep up," she continued. "And he just leaves the cart in the middle of the walkway and stares as Slim Jims for 574277226 minutes."
Article continues below advertisement
Meanwhile, when it came to grocery shopping with her mom, @arisewell claimed it felt like it was a much more streamlined and efficient process. Is anyone really surprised?
Overall, she did a great job at illustrating what grocery shopping with one parent looks like versus the other. But what happens when both parents are present at the store with their child?
Another woman took to TikTok to share a recent observation she made at the grocery store that made her livid. According to what she saw, moms are doing it all while dads are seemingly just taking up space.
Article continues below advertisement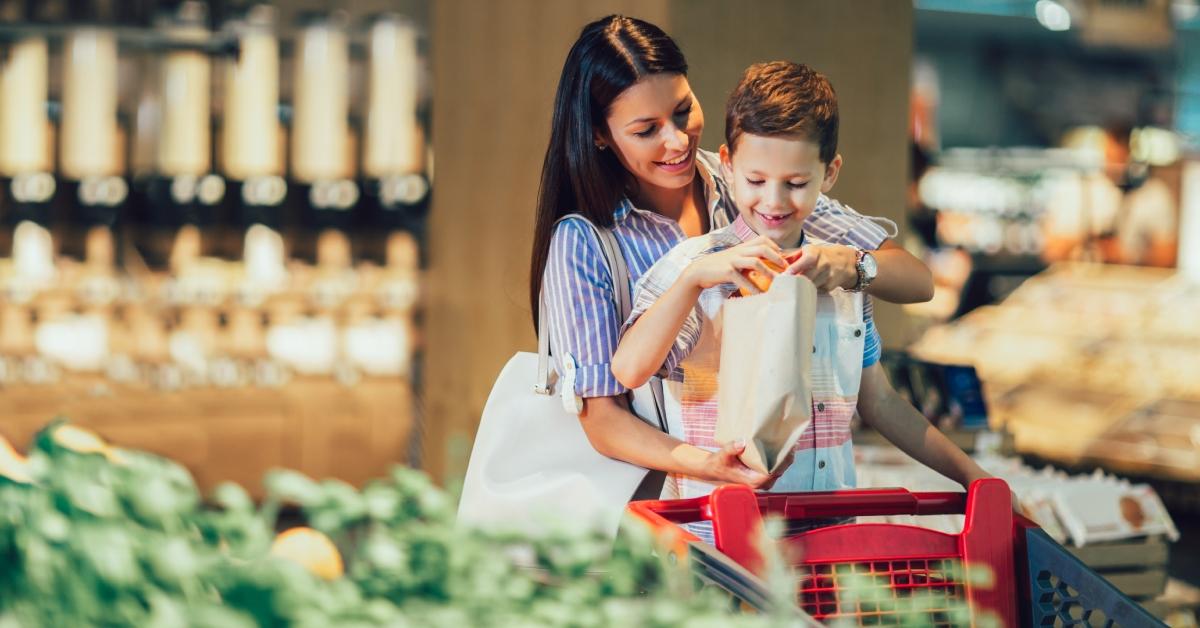 A woman saw a mother grocery shopping with her child and useless husband.
"So I saw something today at the grocery store that really filled my body with thousands of years of rage," said creator @awalmartparkinglot in a TikTok video. "And my boyfriend didn't understand that I was getting so angry at something that had nothing to do with me, but I know y'all will understand."
Article continues below advertisement
@awalmartparkinglot explained that while she was grocery shopping she spotted a mother and her young son. "There was this mother, gorgeous, beautiful, incredible, amazing. She's holding her baby. He looks maybe seven or eight months old. You know that stage where they only want to be held at the god damn time. So she's holding him. She's pushing the cart. And she has a list on her phone."
Not only that, but @awalmartparkinglot claimed that this mother was dressed nicely and so the was baby. "Overall, just checking all the boxes and doing amazing," she said.
Article continues below advertisement
But lagging behind this mom and her baby was a man who @awalmartparkinglot presumed to be the woman's husband and baby's father. He was watching YouTube videos on his phone.
Article continues below advertisement
@awalmartparkinglot could not believe what she was seeing.
"What the f--- is wrong with you? Why are you here? Why aren't you sitting in the car? Better yet, why aren't you sitting in a ditch? Could you be anymore f------ useless? Like no, you couldn't be. You couldn't," she said about the woman's husband as she ended her video.
It appeared that @awalmartparkinglot's story struck a chord with many TikTok users.
Some users wrote that they would have praised the mom: "I wouldn't have been able to contain myself. I woulda leaned over to mom and said 'You're doing amazing.'"
Article continues below advertisement
Others shared examples of how they've seen this exact situation before. "I see this all the time at our pool, moms have all four kids trying to sunscreen them and get the snacks ready and dad is just on his phone," read one comment.
Article continues below advertisement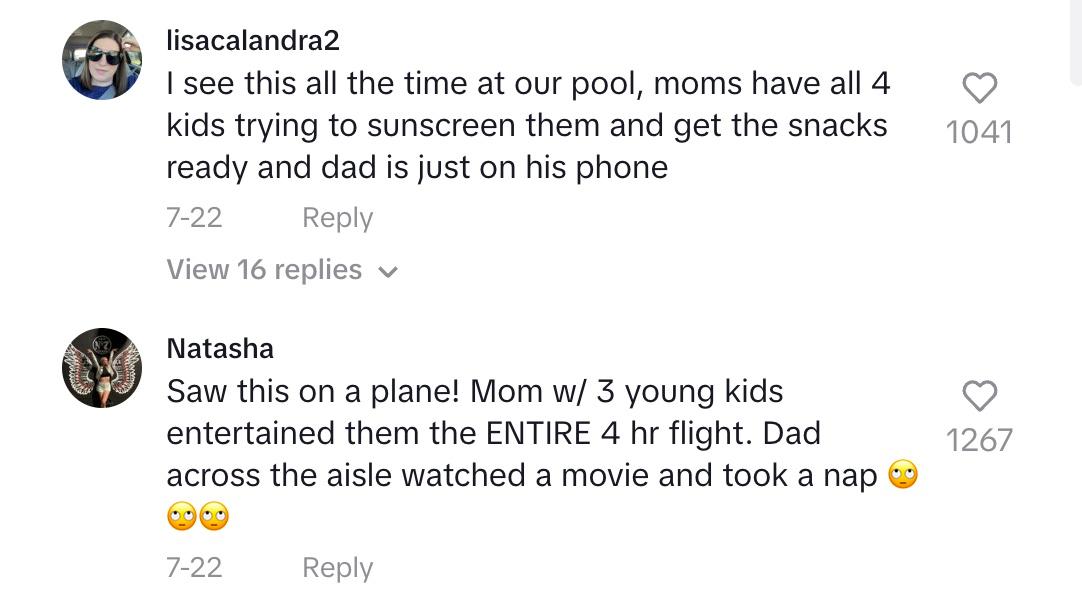 Another wrote: "Saw this on a plane! Mom with three young kids. [She] entertained them the entire four hour flight. Dad [sat] across the aisle, watched a movie, and took a nap."
Article continues below advertisement

And one user even had a name for this jarring phenomenon: "I call it Dad waiting for a train. They sit there staring at whatever like they are just a bystander and it has nothing to do with them."
Well, hopefully, if all of these dads are always on their phones all the time, maybe they'll see this video and take a hint. Help your wives out, bros!