Man Spends $100 on Groceries, Sparks Debate on How People Spend at the Supermarket
A man on Twitter spent $100 on groceries and shared his haul. His tweet inadvertently opened up a discussion on how people spend at the market.
We all know how rough it is out there in the U.S. job market and economy. Jobs are harder than ever to come across, especially in the creative and media space. The housing market is harsher than ever, and the debate over tipping culture is essentially putting a spotlight on how little people are making to support themselves. As many fear that the United States is in the middle of a brand-new economic depression, folks are trying to stick to the essentials when it comes to spending.
Article continues below advertisement
That includes electricity, heat, water, Wi-Fi (yes, it's true), and above all, groceries. After all, a person's gotta eat when times are this tough. But even something as essential as groceries can prove to be a source of economic stress.
One man, for instance, spent $100 on groceries and people were shocked at his haul for all sorts of reasons. Let's break down his list and what people are saying about it.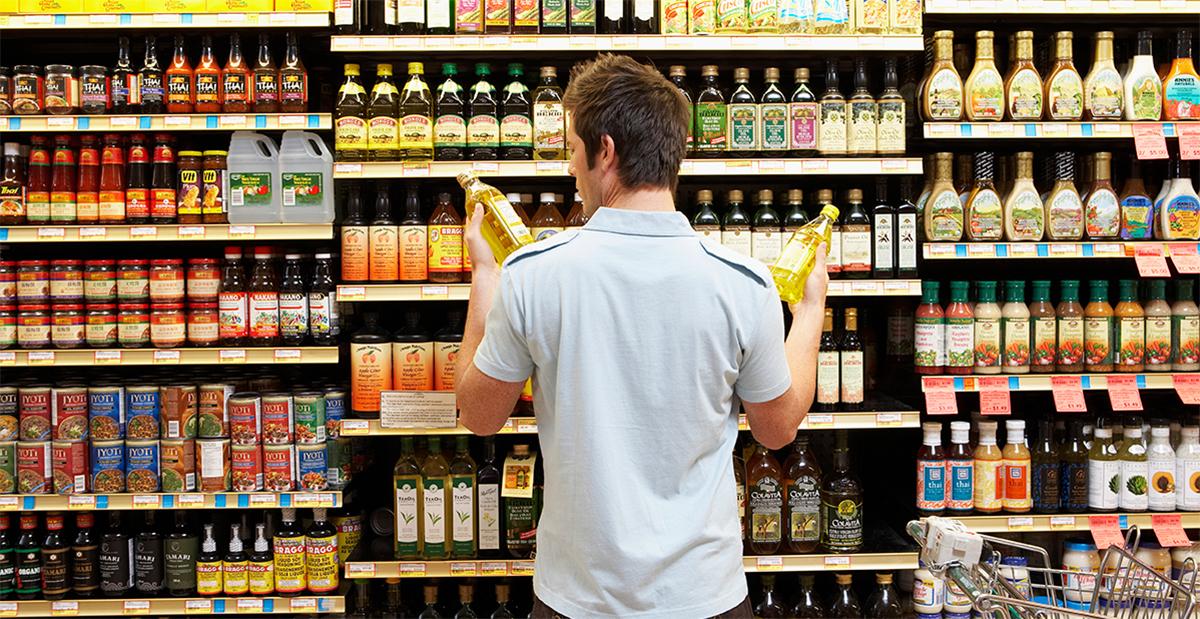 Article continues below advertisement
This man spent a hundred bucks at the grocery store and folks are divided over his list.
In mid-September 2023, Ryan Florence tweeted about his trip to the supermarket at the time. He simply stated, "I present: $100 of groceries."
He laid everything he'd bought at the time on his countertop, but the haul has gotten some divisive reactions. Let's break down what he bought.
Article continues below advertisement
Ryan bought:
Kind Cranberry Almond bars
Chickpea hummus
mozzarella string cheese
strawberries
blueberries
peppers
pre-cut watermelon slices
broccoli
cauliflower
a can of Campbell's soup
sandwich bread
organic ground beef
potatoes
raspberries
tomatoes
bananas
an 18-bag snack assortment
two boxes of Honey Nut Chex
Article continues below advertisement
Interestingly enough, his list has pulled quite a response throughout Twitter. According to Ryan himself, many people called his haul a "skill issue," implying that he didn't spend his $100 as wisely as he could.
Naturally, some people even picked apart his purchase choices.
Article continues below advertisement
"You got the beef that's $5.99 on sale and name-brand cereal. Toss in the packaged fresh fruit, [and] I'm a little surprised this only cost you $100."
Another person even called out Ryan's spending choices, saying, "Between the marble countertops and the gaming PC in the background, I think you can deal with it."
On the other hand, other folks offered Ryan some advice on how he could save money on groceries.
One person advised, "I would avoid pre-cut fruit. Get something besides berries or buy frozen berries. Make hummus from chickpeas, lemons, and cumin. And get store-brand cereal."
Article continues below advertisement
Other folks shared in his spending habit struggles. One person in the comments claimed to be a parent to four teenagers, which reportedly amounts to $200 worth of groceries that last "maybe two or three days."
Article continues below advertisement
If we could offer our own advice on grocery shopping, be sure to look out for deals that are specifically labeled. Buy some of the absolute necessities in bulk whenever you see a discount to save in the long run. Plus, you should always check around your house first to see what you could use from the grocery to avoid doubling up on something you still have.
When you have to spend money on something as necessary as groceries, every dollar counts in this economy.