"They Don't Even Check the Receipt" — Uber Eats Driver Buys Himself Food and Charges Customer for It
After a woman shared that an Uber Eats driver buys himself food on her tab, she is warning users to look at their receipts in order ti catch thieves.
These days, ordering groceries or takeout from food delivery platforms comes with great risk. Over the years, folks have sounded the alarm on DoorDash drivers for stealing food, Uber for adding wait time charges, and more. And these platforms are nowhere close to beating the allegations with new issues bubbling to the surface.
Article continues below advertisement
One woman has shaken the table with a serious allegation against Uber Eats. In a TikTok video. A woman revealed that her Uber Eats driver bought himself food on her tab on top of her grocery order. And of course, she is now issuing a warning to other customers. Here's the scoop.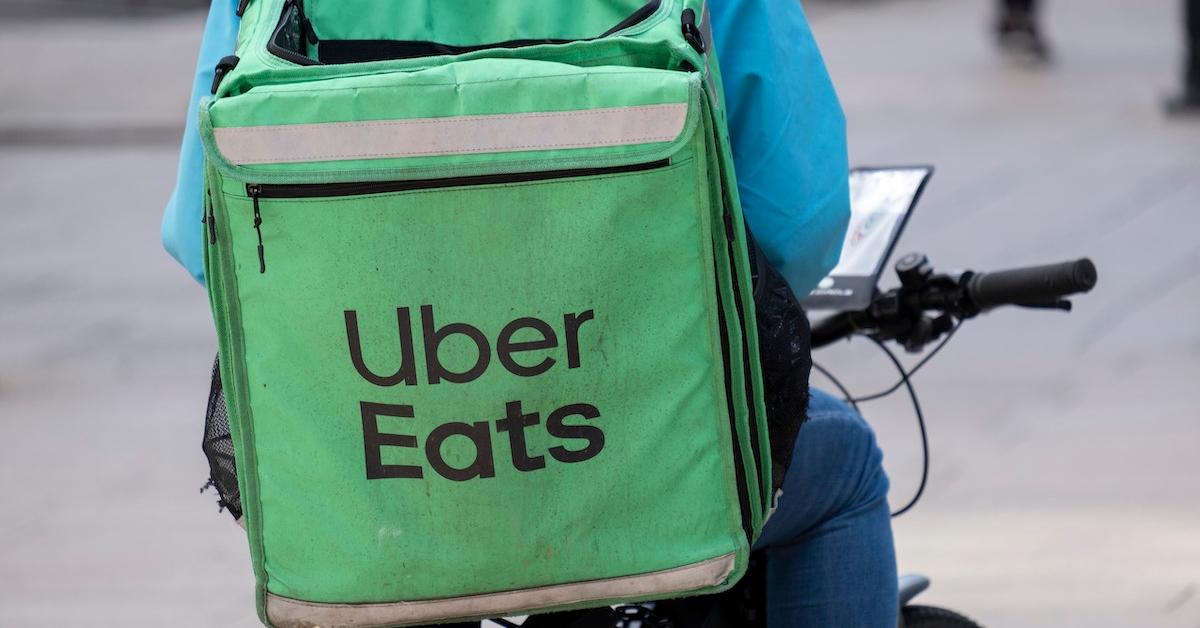 Article continues below advertisement
An Uber Eats driver buys himself food on a customer's tab.
The audacity is off the charts these days! In a Sept 30, 2023 TikTok video, creator Attorney Kally K (@kallidaze) shared a video detailing her discovery of her Uber Eats driver buying food and charging it to her account.
"Uber tells you they are charging you what's on the receipt — but they don't even check! This grocery delivery driver bought himself food on my order and #ubereats did nothing about it," the video caption reads.
Article continues below advertisement
As the video starts, Kally shared that UberEats has found a new way to scam customers. She shared that she ordered groceries and the items that were delivered were way less than she ordered. Interestingly, the cost of the items was more than it should have been.
Kally explained that she contacted Uber Support and representatives were focusing on little issues such as her ordering a "watermelon for $2 and getting three slices for $3.57."
Article continues below advertisement
After going back and forth with the female customer service rep, Kally got her to provide a receipt for the order.
"She was telling me over and over that they only charge what's on the actual receipt," Kally said. "But she just kept sending me the Uber app receipt."
Eventually, the rep provided the store receipt and Kally's suspicions were confirmed.
"When she finally sent me the store receipt, the guy bought himself a whole bunch of food," Kally said. "And he got himself a bag to carry it in for $0.10."
Article continues below advertisement
Kelly said that Uber Eats didn't do anything about it.
"She literally just ended the chat," Kally said.
Kally shared that the rep asked her to mark the items on the receipt and she got annoyed since the store receipt differs from the Uber receipt.
Article continues below advertisement
"Why did I have to pay a $30 service fee on this order if I have to mark the receipt," Kally told the rep.
Interestingly, once Kally finished marking the receipt, the customer service rep left the chat. Kally said that she would look up elements of fraud to take further action.
TikTok users shared that they believe Kally and have also dealt with the same thing.
Unfortunately, it appears that this practice has been going on for a long time. After TikTok users watched Kally explain her situation with Uber Eats, many have shared that they will no longer use food delivery services.
Article continues below advertisement
"The way I'm not using any of these delivery apps anymore. It's all a scam. SMH," one person said.
"The amount of times I've had food stolen by the driver and Uber tell me that's just something that happens is ridiculous," another person shared.
"A Walmart driver stole a bunch of my groceries. It's happened twice so I ended my membership," another user shared.
Folks, govern yourselves accordingly.