DoorDasher Caught on Ring Camera Stealing Order After Snapping "Proof" of Delivery Pic
A DoorDash driver was caught on camera stealing a customer's food, and according to other TikTokers, this has happened more than once.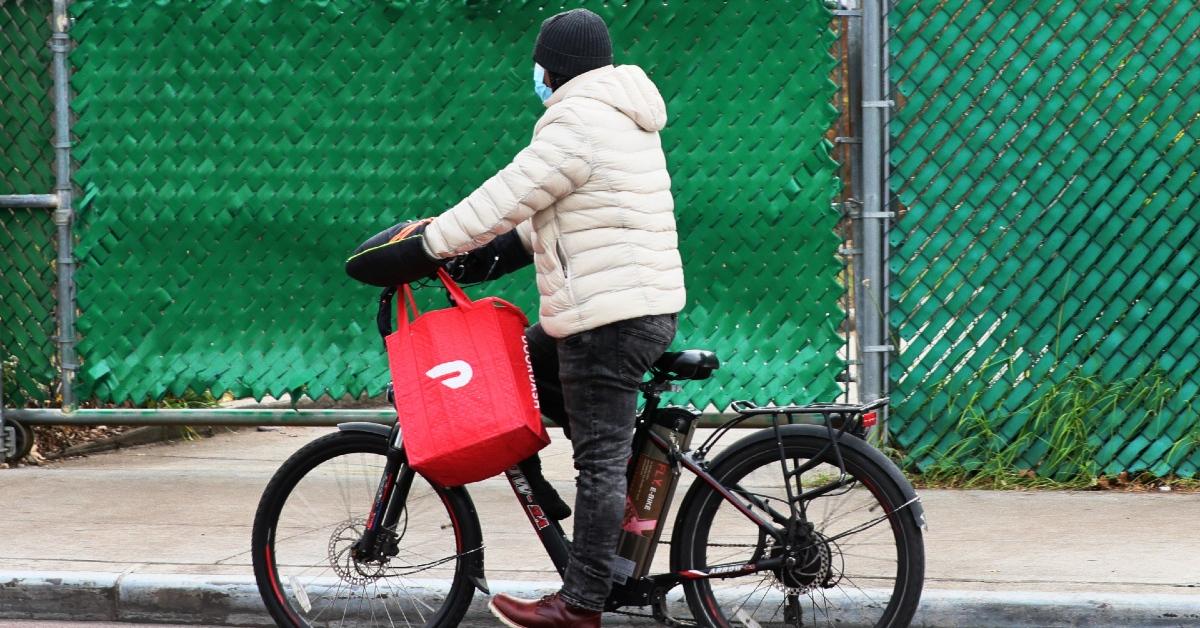 Americans are becoming increasingly more reliant on delivery services like DoorDash.
The food delivery application charges customers a nominal fee, allowing them to order food from restaurants that don't typically offer their own delivery service.
Article continues below advertisement
But if you've seen enough posts from DoorDashers on social media, then you've probably caught onto the fact that a lot of folks who work for the company aren't exactly thrilled by the amount of money they're making. This has led to some interesting situations, like drivers refusing to pick up orders that don't have tips attached to them, and, in response to that, "tip-baiting."
That said, it's difficult to understand what the DoorDasher in this latest viral clip was thinking when they decided to take their customer's food after acting like they delivered it.
Article continues below advertisement
TikToker @joshmallitz posted a viral clip that shows someone walking up to a doorstep, leaving a bag there for just enough time to snap a picture of it on their phone to send through the DoorDash app as proof of delivery. But then they leave with the bag moments later.
Article continues below advertisement

Josh says the person was a DoorDash delivery driver, and from the doorbell camera footage outside of his home, it appears like they were trying to make it look like their delivery of the food was completed.
Article continues below advertisement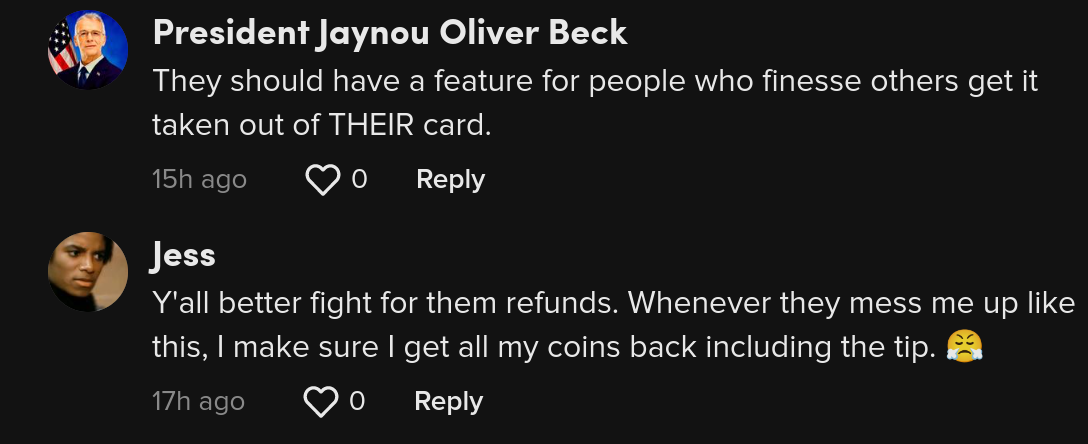 Josh writes in a text overlay for the video: "TikTok please use your detective skills and find out who this is. Ordered on DoorDash and he straight finessed my order."
Article continues below advertisement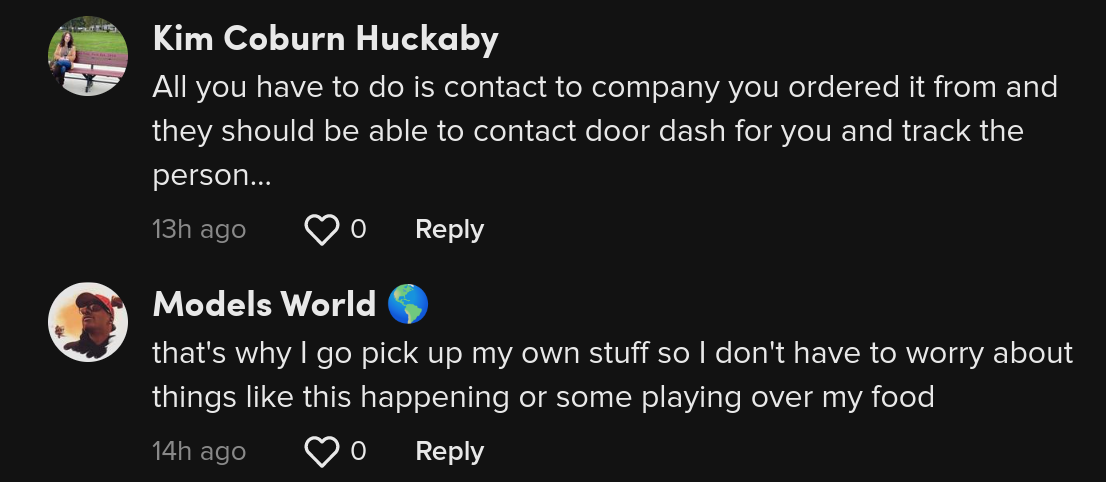 He added in a caption for the clip, "Can't get a refund because he took a picture saying it was delivered.. what a scumbag."
Josh's clip sparked a litany of reactions. Some said they couldn't believe he wasn't able to get a refund, as they claimed they've been able to get their money back after simply saying the food was cold.
Article continues below advertisement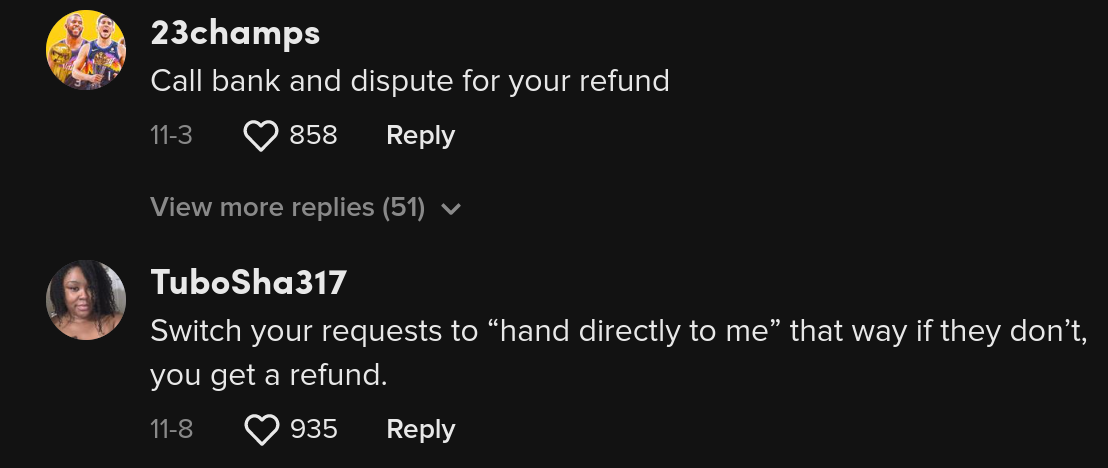 Others said that they couldn't believe the Dasher would steal a customer's meal because it's common knowledge that many homes are outfitted with doorbell cameras that would more than likely capture footage of their crime.
Article continues below advertisement

According to Telecompetitor, 16 percent of American homes have doorbell cameras, which equates to about 20 million homes. Furthermore, they're fairly easy to spot, and if the person in the video is indeed a DoorDash delivery driver, then there's a good chance they didn't even bother to check if Josh had one installed on his property.
Article continues below advertisement

Some viewers remarked that all Josh had to do was email the video to customer service and he would get his money back for the order, while others quipped that they couldn't believe the delivery driver would "finesse" McDonald's as opposed to higher quality fare.
Article continues below advertisement

"Why are people always saying they can't get a refund? Even if it was delivered if you say the food was cold they refund every time," one commenter argued.
"You can't send them this video? I'm confused," said another.
Article continues below advertisement

In the comments section of the video, Josh said that he was able to ultimately get a refund but he decided to post the clip anyway just in case other folks who don't have doorbell cameras have the same thing happen to them.