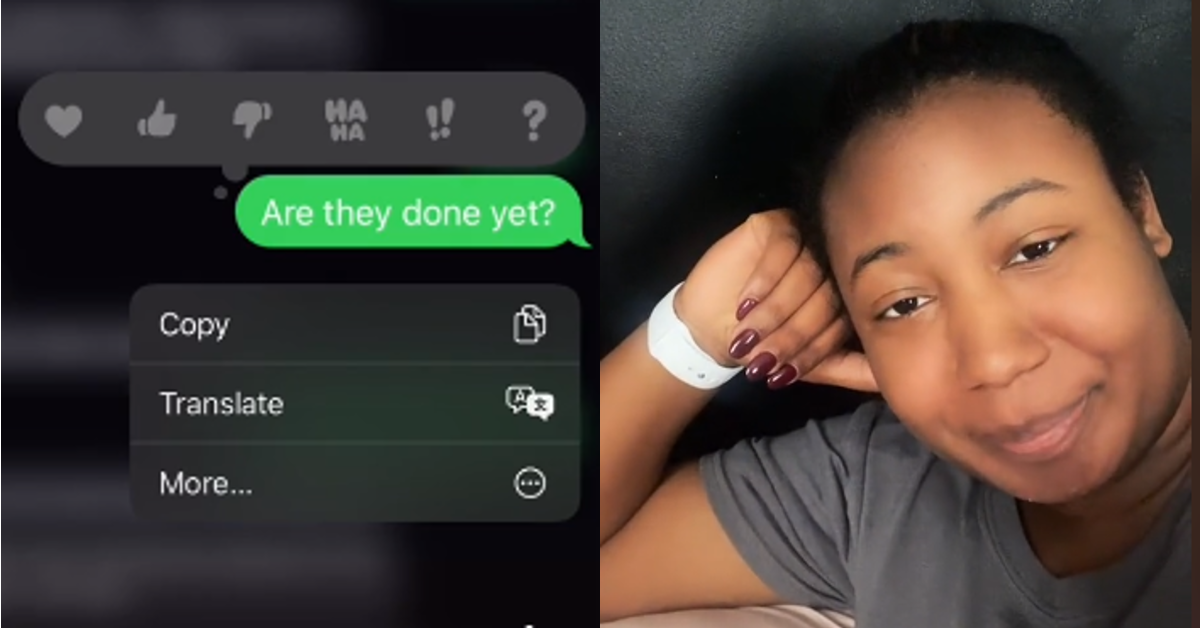 Woman Accuses Doordash Driver of Stealing $100 Food Order, TikTok Says It's Common
There's been a lot of viral posts about DoorDash recently. Whether it's delivery drivers expressing their discontent with the pay structure of the service, or someone complaining about tip-baiting, to even some irate customers having their food delayed, there are a lot of people very upset about the fact that someone is tampering with their ideal food experience.
Article continues below advertisement
Despite the fact that upcharges for DoorDash orders have seen some insane hikes, like this one person who paid $13 for a $2.49 bottle of Fanta, people are relying on the platform to get meals from their favorite restaurants delivered to their homes. DoorDash's revenue jumped 83% from the second quarter of 2020 to the second quarter of 2021: $675 million to $1.236 billion, even though the company's still operating at a loss.
This may have to do with the fact that there are seemingly still a lot of kinks that need to be worked out with its delivery system, namely the fact that there are a lot of customers who are accusing drivers of stealing their food orders.
Like this one TikTok-er, Abby Elizabeth Marti, who screenshot her text conversations with two DoorDash drivers over a $100 food order not getting delivered.
Article continues below advertisement
Over the course of two videos, Abby posted screenshots of a conversation she had with her first DoorDash driver, Bree. She asked Bree for extra ranch, to which Bree responded with "No problem."
They went back and forth about the order for a bit and then after 20 minutes passed, Abby followed up and asked if the restaurant was done making the order yet.
Article continues below advertisement

Bree simply responded with a "?" and a "Is who done with what?" This confused Abby, as they were just talking about the food order not too long ago. Abby reminded Bree that they were speaking about the DoorDash order and they received a message back that said, "OK, so I was just told another driver picked that up about 30 minutes ago. We're contacting DoorDash now."
Article continues below advertisement

Abby had plopped $100 on her company's credit card for the meal so she was understandably nervous. Then she received a message from a gentleman by the name of Scott who informed her of what happened:
"I'm Scott. I haven't gotten the order. I'm sitting here inside the restaurant on hold with DoorDash support, waiting to inform them the driver they dispatched first took the food then unassigned the order..."
Article continues below advertisement

Scott continued, "...and apparently took the order for themselves. You wouldn't believe how often this happens. As soon as a support agent answers I will get to the bottom of this for you. Support might contact you as well."
Abby ended up going to the restaurant herself to help suss the situation out.
Article continues below advertisement
In another clip, Abby revealed that Scott ultimately pulled through even though he didn't deliver the food to her. She discussed the situation with the restaurant staff and they remade the order for her free of charge. She lauded Scott for the initiative that he took and for contacting DoorDash to make sure everything was taken care of.
Article continues below advertisement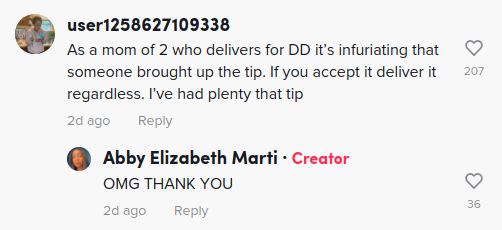 Many commenters mentioned that they had similar experiences while using the app and there were others who thought that the reason Abby's order wasn't delivered was that she didn't tip.
Article continues below advertisement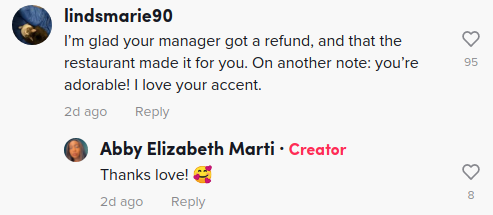 However, the TikTok user said in the comments section that she left a 20% tip for the delivery driver on the order, which is pretty good considering how much the order cost, and even better if they had multiple orders to fulfill.
What do you think happened? Have you ever been "bamboozled" like Abby and had one of your orders taken by a driver?