DoorDash Driver Reveals How No-Tip Orders "Wait Forever" on Counter at Chik-Fil-A
A now-viral TikTok claims to show what happens to a bunch of DoorDash orders from folks who didn't leave tips.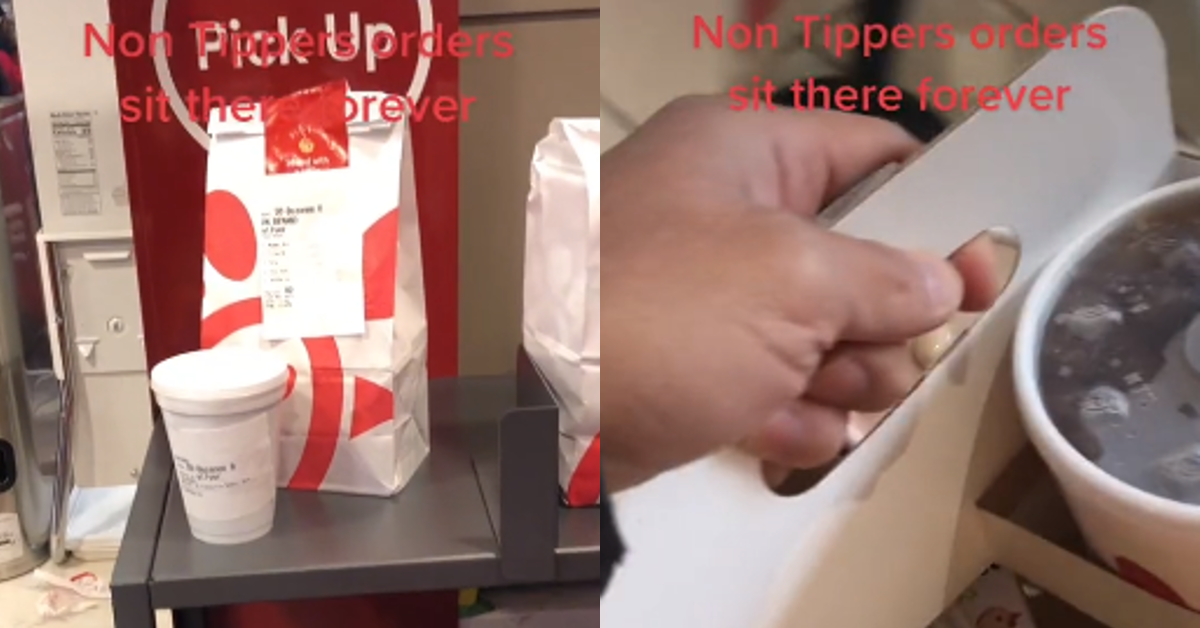 It's no secret that there are a large number of delivery drivers who aren't exactly happy with the pay structures from popular applications like UberEats and DoorDash. While some independent contractors who live and work in greater metropolitan areas can usually make a decent amount of coin due to a high volume of orders, and they can save some money on gas if they're biking/e-biking around everywhere, others who work where orders are more spread out may discover that they're not earning as much per hour as they would like.
Article continues below advertisement
This presents a unique problem to someone who is expected to spend their time only earning a certain amount of money. This puts them in a position where they're forced to factor in the cost of driving, customer satisfaction, and how much they're going to be paid to fulfill a delivery.
There are some drivers who found a way "around" the hassle of fulfilling so many orders. They prioritize the ones that'll net them the most money. DoorDash, for example, allows customers to "pre-tip" for an order.
This information is present for the Dash-er to see before they complete their deliveries, which creates a hierarchy of sorts, including the problem of "tip-baiting."
But a recent viral TikTok shows what can happen to customers who don't tip.
Article continues below advertisement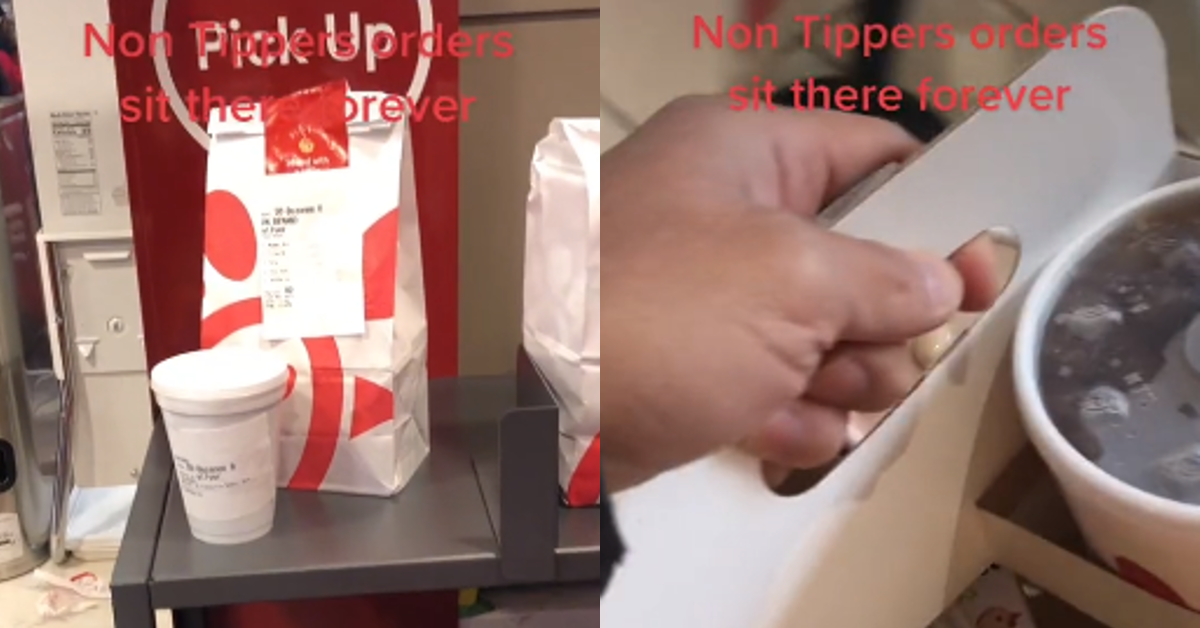 The video in question was uploaded by TikTok user @drivingaddict1. The clip shows a mound of orders at a Chick-fil-A restaurant. There are bags of food waiting to be delivered with delivery receipts attached to them with a text overlay that reads, "Non-tippers' orders sit there forever" over footage of the stationary meals.
Article continues below advertisement


Article continues below advertisement
The clip then transitions to the delivery employee walking out with an order that doesn't appear to be any of the ones on the shelf.
A debate rolled out in the comments section of the video, with a variety of different opinions. Some people castigated delivery employees for their tip "demands."

Article continues below advertisement

Others expressed that they were happy to pick up their own food to not deal with food delivery applications, but it did seem like many folks didn't believe that tipping delivery drivers were necessary:
"You get tipped for service. Not because people feel bad for you," @xx_fortnitepro283_xx wrote.
"People need to learn that they are not automatically entitled to tips. Tipping is for good prompt service," @pudgypenguinx mentioned.
Article continues below advertisement

However, there were many who sympathized with delivery drivers, like @thebaddiebbhole who wrote, "All the people mad about this and still saying they won't tip, OK then your food will just sit there."
Article continues below advertisement
TikToker @t3rrynn said that folks who are using services like DoorDash should expect to pre-tip decent amounts of money in order to receive their food in a timely fashion: "Y'all saying tip after service. LMFAO, you just won't get your food."

What do you think? Is the DoorDash driver in question in the wrong for refusing to deliver orders that don't have tips attached to them more quickly? Or is it understandable given the fact that sometimes one can often break even or even lose money in driving around for orders that aren't financially worth it?