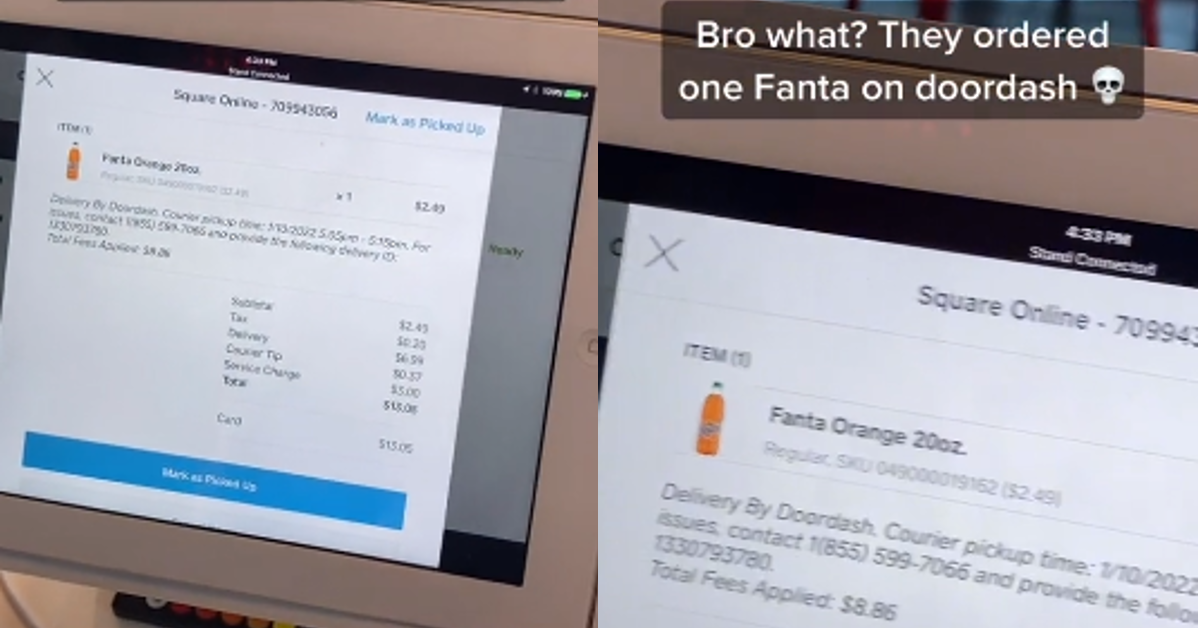 DoorDash Customer Pays $13 for a Single Bottle of Fanta, TikTok's Speechless
It's no secret that food delivery services charge a premium in order to bring whatever food or beverages you're craving straight to your door, and apps like UberEats and DoorDash have managed to nearly double their profits since the onset of the pandemic. These services are generally straightforward affairs: prospective employees generally just need a smartphone or device that can install the application and after uploading a few documents and undergoing a background check, they can deliver food and start earning some moolah.
Article continues below advertisement
However, many delivery drivers for the applications still rely on tips in order to make a living, especially when you consider the cost of vehicle maintenance/fuel (if you're using a car to make deliveries). So when a customer factors in giving a decent tip, plus the service charge that a company like DoorDash implements, orders can ultimately cost double or even more than what they would normally cost if one were to go and pick up the item in person.
However one TikTok user's video of what a customer paid for a single 20 oz. bottle of orange Fanta soda has left TikTok with a ton of questions. Namely: how badly did this person want a particular bottle of artificially orange-flavored carbonated high fructose corn syrup water? How rich are they that they could spend so much on it? And what was stopping them from going to the store to buy it themselves?
Article continues below advertisement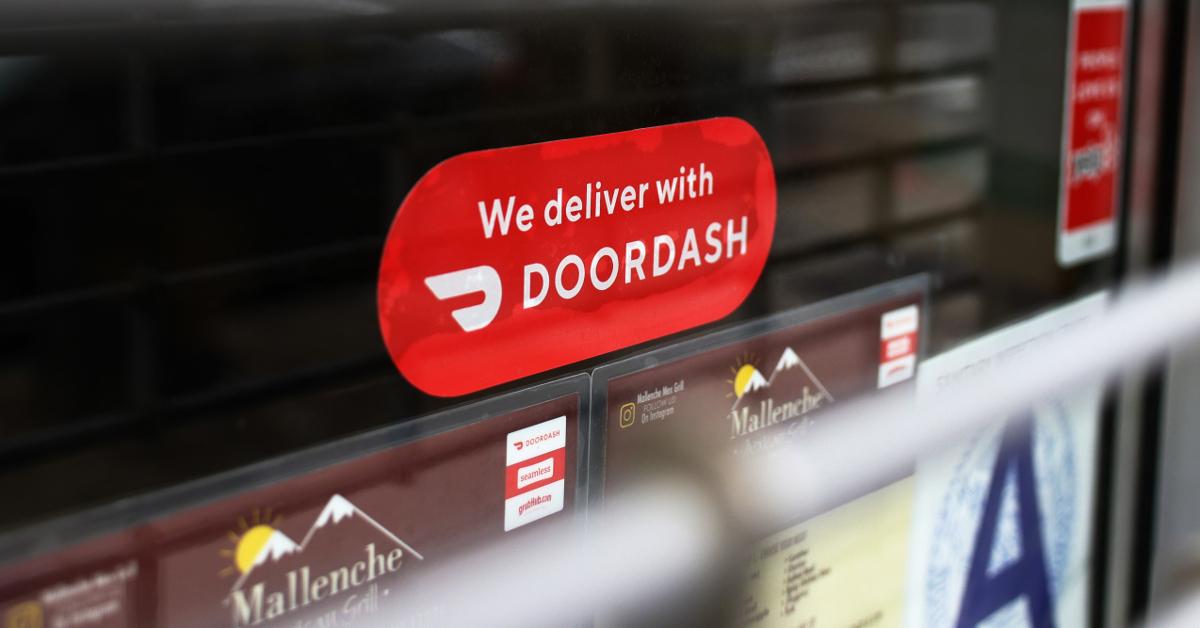 The spot that they ordered the Fanta from only charged $2.49 for a single bottle of the stuff, but they decided to order it through DoorDash and paid, after taxes, delivery fees, and tip, a whopping $13.
TikTok-er @flame1300 uploaded a video on the popular social media application with a text overlay that summed up their thoughts on the order: "Bro what? They ordered one Fanta on DoorDash."
Article continues below advertisement
Tons of folks were gobsmacked by the singular order and how much the price hike for it was:
"Damn door dash is expensiveeeee," one user wrote. To whip OP replied that the cost of McDonald's fries are about $3 in-store, but when ordered through DoorDash it comes out to about $8.
Article continues below advertisement

@jordan_d4 also talked about an astronomical cigarettes price hike: "The best were a pack of smokes total was $32 for $8 pack."
But there were a bunch of other commenters who, while acknowledging the high price hike admitted that they two had used the delivery service for just one item in the past.
Article continues below advertisement

TikTok-er @piersonsnowchars wrote, "literally me all the time." Another user, @maximoff.2 penned, "I just ordered a large iced caramel coffee for $9."
"That's the cost of convenience," another commenter wrote, which OP agreed with.
And then there were people who said that oftentimes when they place a larger order through the platform, they usually only end up with one item on the order anyway due to the sheer number of instances that particular food/beverage items are sold out or unavailable.
Article continues below advertisement

MSN reported on a statement from DoorDash that addressed the price "hikes": "These costs go towards paying dashers, operating the platform and providing high-quality service. Customers always see applicable fees prior to check out so they can make the best decision for themselves."
Article continues below advertisement

What do you think? Have you used the service before and have no issue paying for the convenience? Or have you seen the grand total of everything you were ordering and ultimately decided against it?
And finally: have you ever ordered a single bottle of soda and decided that paying more than 5 times what the in-store value for it was worth it?