'Celebrity IOU' Season 6 Celebrities Include Heidi Klum, Emma Roberts, and More
Season 6 of 'Celebrity IOU' will feature a number of celebrities surprising friends and family with amazing home renovations. Learn more here.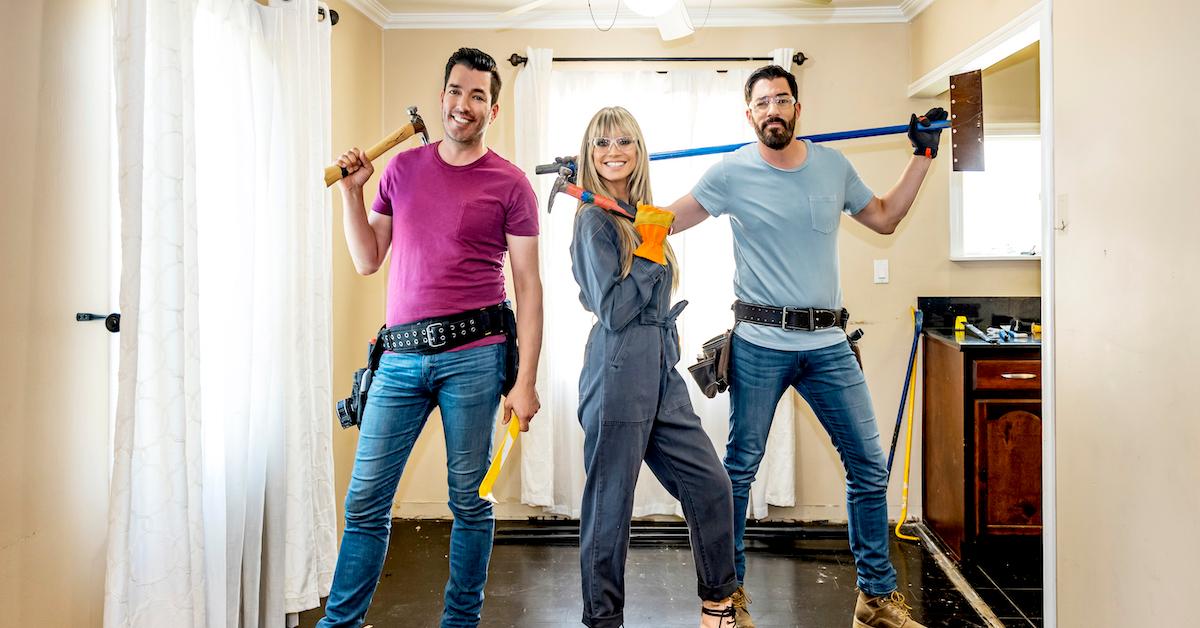 On May 15, 2023, Season 6 of Celebrity IOU kicked off on HGTV — and with it, Property Brothers stars Jonathan and Drew Scott had the opportunity to collaborate with a fresh group of celebrities. The concept of the series follows a different star each episode as they work with the twins to gift their friend or family member a top-notch home renovation. So, which celebrities will be appearing on the show this season? Let's take a closer look.
Article continues below advertisement
'Celebrity IOU' Season 6 celebrities won't disappoint.
HGTV viewers are in for some serious star power in Season 6 of Celebrity IOU. According to a news release from HGTV, the following celebrities will be featured:
Heidi Klum
Kristin Chenoweth
Kristin Davis
Taraji P. Henson
Derek and Julianne Hough
Emma Roberts
Jay Leno
Glenn Close.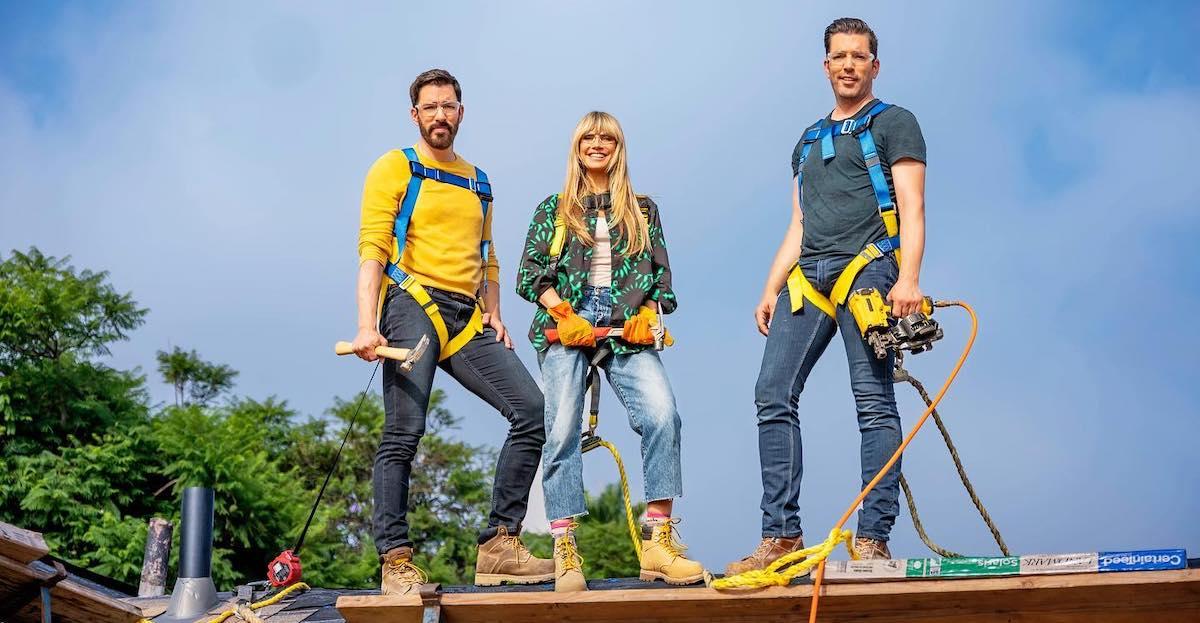 Article continues below advertisement
"The celebrities we partner with are incredibly genuine — they really want to do something kind for the people who have given so much to them and others," Jonathan said in the release. "Their dedication to these special renovations is so moving, and I think that's why we all ugly cry at every episode."
Meanwhile, Drew commented: "With each new season, we continue to be amazed at the celebrities' strong design eye. They all put in the time to make the renovations perfect for the recipients, and working on these projects together is both fun and challenging. And, above all, the stories are just so heartfelt."
Article continues below advertisement
Heidi Klum was featured on 'Celebrity IOU' Season 6, Episode 1.
For the Season 6 premiere of Celebrity IOU, Heidi Klum chose to give back to her housekeeper of 17 years, Lucia. The supermodel describes her as "like family." Drew and Jonathan worked together with Heidi in order to give Lucia the "fabulous and functional home of her dreams featuring a comfortable yet chic open concept living area and a large kitchen ideal for family gatherings," according to HGTV's news release.
Article continues below advertisement
"This is honestly one of my most exciting moments ever," Heidi said in a teaser for the episode."I have never, ever done demolition but boy was it fun. Well I guess now you can go to these rooms and pay for it, where you can let all of your anger out. But today, I got to do this for free in Lucia's house."
In addition to the celebrities, viewers can expect to see Drew's wife (and new mom!) Linda Phan appears in Season 6.
Catch new episodes of Celebrity IOU on Mondays at 8 p.m. EST on HGTV.