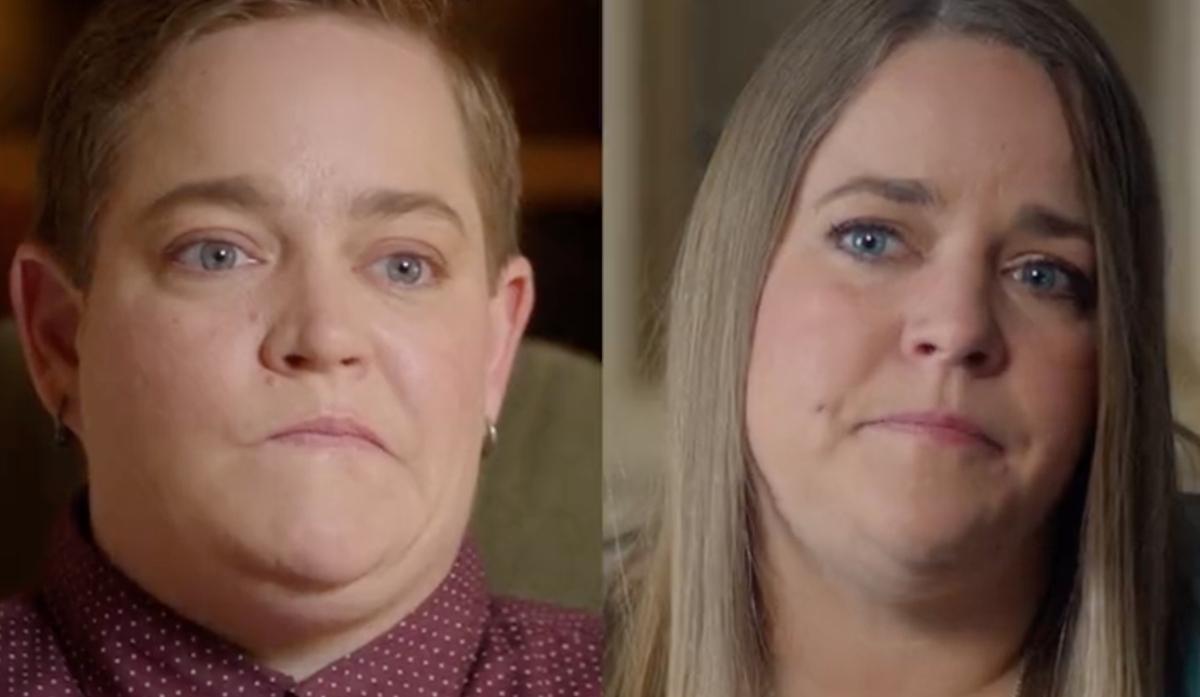 Celeste Beard Refers to Her Twin Daughters as the Menendez Sisters — Where Are They Now?
True crime has definitely reached a place where finding a new way to approach it is fairly difficult. But ABC's Who Do You Believe? has managed to do just that. Each case is divided up into two episodes — one episode is comprised of the accused individual telling their side of the story, while the second episode is from the victim's perspective.
Article continues below advertisement
New information is revealed by each, and both parties are shown footage from the other side. The format addresses the true crime community's passion for interaction, speculation, and armchair detective work (which, let's face it, isn't always a good idea). In the May 24 episode, the second part of Celeste Beard's story will be told by her twin daughters, who testified against their mother when she was on trial for murdering their stepfather. Where are her daughters now? Here's what we know.
Where are Celeste Beard's daughters now?
In a promo for their upcoming episode of Who Do You Believe?, Jennifer and Kristina Beard are finally shedding light on the events of nearly 25 years ago as they saw them. For two people who have had a dark story follow them for more than two decades, they are calm and measured while rehashing this tragic tale. Sadly, this would not be the last time violence would find the Beard twins.
Article continues below advertisement
The Austin American-Statesman reported that in October 2017, a man dressed as Santa Claus for a Halloween party he helped throw, shot and killed a partygoer. Jennifer Beard was living with the shooter at the time, and also suffered multiple injuries. Her twin sister, Kristina Beard (now Fritz), testified that Jennifer "needed 10 surgeries to recover from two wounds to the stomach."
Article continues below advertisement
As of January 2019, Kristina testified that Jennifer was unable to work due to her injuries. "If I couldn't help her out, she'd be homeless," Kristina said. Now they're revealing more details about their mother, Celeste Beard, who is currently serving a mandatory life sentence at the Texas Department of Criminal Justice Lane Murray Unit in Gatesville.
What did Jennifer and Kristina Beard say about Celeste in court?
Celeste was 32 years old when she married Steve Beard. He was incredibly wealthy and, at 70, was significantly older than Celeste. However, he promised to adopt her then 15-year-old daughters, which he did right before their 18th birthday. According to Oxygen, Celeste loved spending Steve's money at an alarming rate. "She bought herself cars and jewelry, sometimes spending between $15,000 and $30,000 on daily shopping sprees."
Article continues below advertisement
Four years after they were married, Steve would be shot in their home by someone wielding a 20-gauge shotgun. Despite the fact that he pulled through the surgery, Steve would later die from an infection related to the gunshot wound. When authorities spoke with Jennifer and Kristina, they could only think of one suspect: Tracey Tarlton.
Article continues below advertisement
"She was Celeste's friend, and they hung out quite a bit," Jennifer said. "They met at a mental hospital."
That part was true. Celeste suffered from depression and met Tracey, who was an alcoholic, while they were both being treated. Tracey claims they entered into a romantic relationship, while Celeste maintains they were always just friends and Tracey was confused.
Although Tracey would eventually confess to shooting Steve, she quickly informed authorities that Celeste had asked her to do it. The prosecution focused heavily on the alleged relationship between Celeste and Tracey. Jennifer and Kristina testified that they once walked in on Celeste and Tracey kissing. They both believed Tracey and their mother were more than just friends.
Article continues below advertisement
"It makes me sick," Celeste told Oxygen. "You always hear blood is thicker than water. Not in my case. I want to call them the Menendez sisters."
The defense used money as a motivation for Kristina and Jennifer to lie during the trial. Evidently, they would both receive more money from Steve's estate if their mother was behind bars.
As of October 2021, Jennifer Beard has not seen her mother since the trial. We do not know if Kristina reached out to her at all. In exchange for testifying against Celeste, Tracey received a reduced sentence and was paroled in 2011. Celeste is still in prison and maintains that her daughters turned against her. She told her version of the story in the first episode of Who Do You Believe? and now it's her daughters' turn.
Who Do You Believe? airs on Tuesdays at 10 pm on ABC and is available to stream on Hulu the following day.