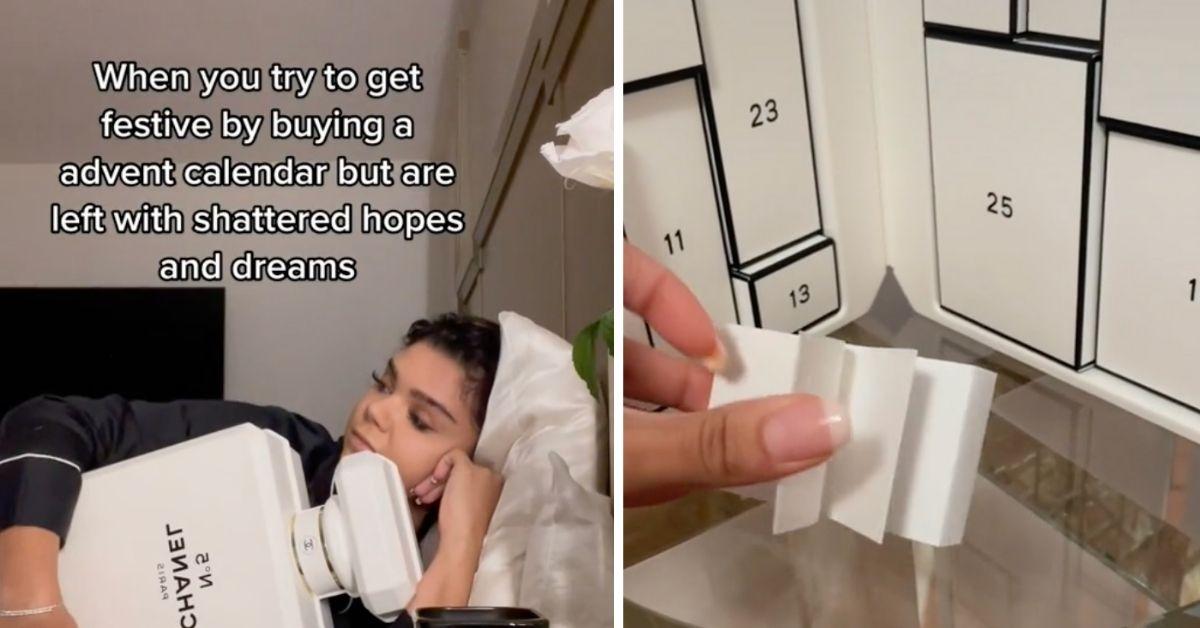 Chanel's $825 Advent Calendar Is Getting Torn Apart on TikTok — Here's What Inside
If you're looking for a fun advent calendar to count down the days until Christmas, you can probably skip the $825 disappointment that Chanel is trying to hawk. The French luxury fashion house's holiday advent release for 2021 is here ... and it's getting awful reviews on TikTok.
Article continues below advertisement
Basically, it's a whole mess and Chanel's response to one user has only made things worse. Keep scrolling to learn about Chanel's holiday advent calendar disaster.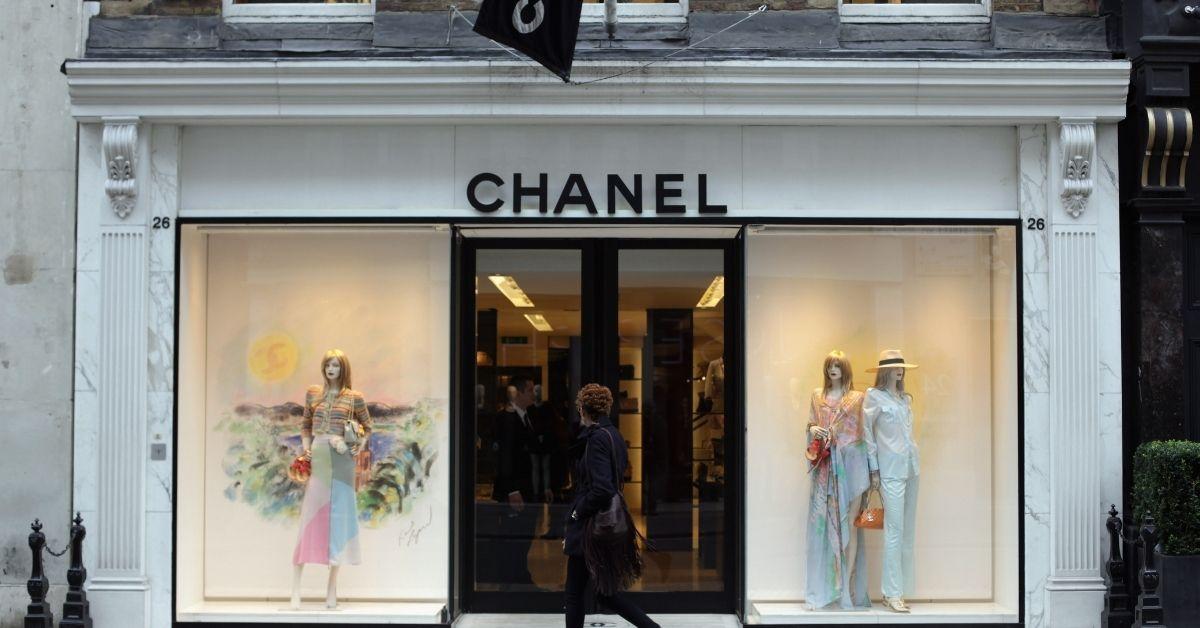 Article continues below advertisement
TikTok creator Elise Harmon's videos reviewing Chanel's advent calendar have gone viral.
Elise Harmon, who goes by @eliseharmon on the platform, unpacked her calendar in a series of videos on TikTok. Unfortunately, the calendar did not live up to all the hype or its exorbitant price tag. Viewers were just as shocked as Elise was to discover what had been packed inside.
"Worth the hype? Probably not, but it is pretty," she wrote in the caption of her TikTok featuring the calendar.
Article continues below advertisement
While Chanel's website did list all of the calendars' contents, let's be real: Most people probably didn't read the fine print and/or may just have wanted the calendar to be a surprise. That being said, Chanel selected a few beloved items for the calendar and then filled the remaining spaces with pieces that looked as if they were fished out of a claw machine.
The calendar's highlights include a mini bottle of perfume, a moisturizing hand cream the size of a ketchup condiment cup, a normal-sized lipstick and nail polish, and a mini snow globe ornament.
The rest of the calendar was filled with an array of gaudy doodads that you wouldn't expect to see from such a prestigious brand. Think stickers, a palm-sized flipbook, a bookmark, a key ring, a bracelet that looked like a hair tie, a pendant, a fridge magnet, and more.
Article continues below advertisement
It's safe to say that both Elise and those who viewed her videos were not thrilled with the calendar's offerings. "The stickers would've been my 13th reason," one user wrote, making a reference to the Netflix series. Another added in disbelief, "But ... these are just the complimentary samples that you get when you place an order."
A third wrote, "You'd get more value out of a $13 Trader Joe's beauty product advent calendar smh."
Article continues below advertisement
While Elise didn't say anything disrespectful or outwardly mean toward Chanel (her videos simply expressed her disappointment with the calendar), she learned that the brand did not take her words lightly. She uploaded a new video to her profile where she informed users that Chanel's TikTok account had blocked her.
Article continues below advertisement
A TikTok user estimated the calendar's real worth.
TikTok user Bryan Mundjr, who goes by @bryanmundjr, shared a video estimating the real value of the calendar. Byran, who says he has experience both with buying and selling Chanel products, explained there were 27 boxes in the calendar. Of the 27 items, only four were legitimate products where the prices could be looked up.
The lipstick, the perfume, the nail polish, and the hand moisturizer all came out to $210, he concluded. That being said, the remaining 23 items would each have had to cost $27 to make the calendar amount to $825. But as he explains, a refrigerator magnet and stickers are definitely not worth that much.
"I think $400 would have been a more fair price for this," he said at the end of the video.