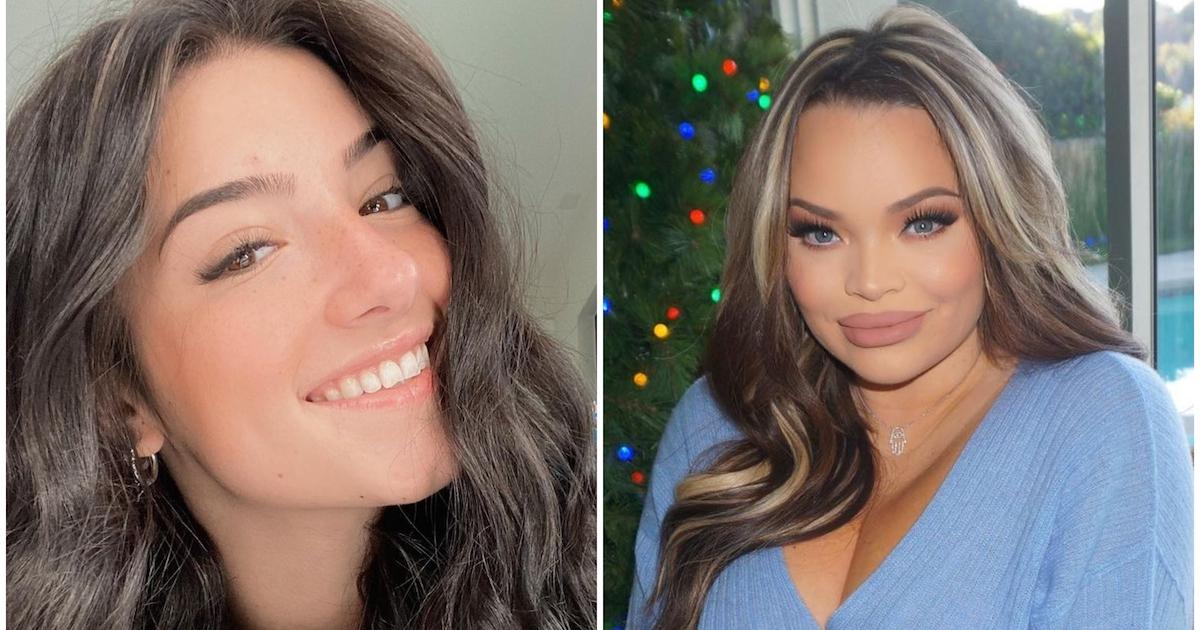 Trisha Paytas Got Involved in the Charli D'Amelio YouTube Dinner Drama
Since Charli D'Amelio became a TikTok sensation in 2019, the teen has been one of the few stars from the app to largely stay uninvolved in the drama. Aside from her public breakup with Chase Hudson aka lil Huddy in April of 2020, Charli has remained above the fray; she's refrained from writing petty comments, putting out diss tracks, or calling out other content creators in vlogs or TikTok videos.
Article continues below advertisement
Because of her reputation, many of Charli's followers were disappointed when she appeared to be disrespectful and downright rude in her family's latest YouTube vlog, "Our First Mystery Guest | Dinner With The D'Amelios."
In the video, the D'Amelio family hosted a dinner with guest, James Charles. Private chef Aaron May cooked, but many viewers didn't appreciate how Charli spoke to him.
Trisha Paytas, who is known for her controversial content, came out in opposition to Charli for the video.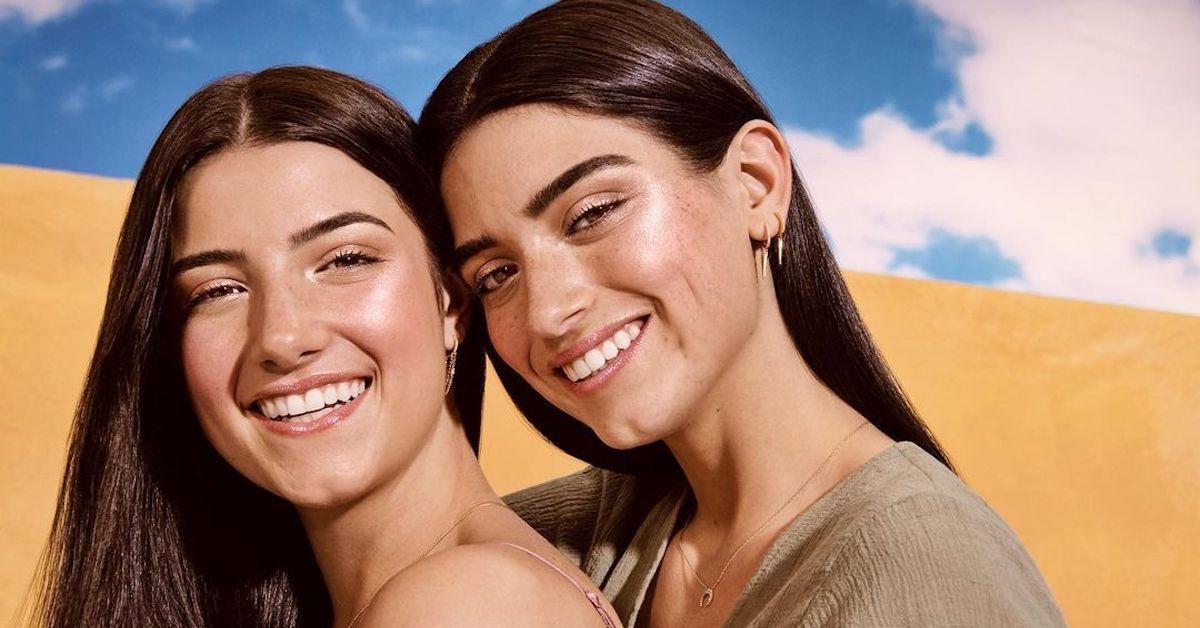 Article continues below advertisement
Trisha called Charli out for quantifying her fanbase as just a number, and for being rude toward the chef about what he was cooking. She initially lost a million followers on TikTok, and multiple other internet stars have come out to either defend or criticize her for her actions.
Keep reading to find out more about the Charli D'Amelio and Trisha Paytas drama.
What's going on with the Charli D'Amelio and Trisha Paytas drama?
While some users online were calling for Charli to get canceled, others pointed out that the dinner party snafu was really the first time the teenager had ever been somewhat problematic. Plus, the D'Amelio sisters issued apologies for getting their viewers and followers upset.
Charli and Dixie later defended their actions in the video by explaining that they are good friends with the chef, and that they are both picky eaters.
Article continues below advertisement
They said sorry for offending viewers, but they claimed that the chef wanted to cook food that the TikTok stars would have a strong reaction to.
Some online users wanted the sisters to get "canceled," but others argued that other influencers had been the subjects of multiple controversies over the years, like James Charles, Trisha Paytas, and Jeffree Star. Though these vloggers had been involved in numerous scandals, they still have lucrative careers and they've never officially been "canceled."
Article continues below advertisement
After people defended Charli by dissing these other influencers, Trisha Paytas fired back on her TikTok account. First, she criticized the D'Amelio sisters for being rude to the chef.
"They should be called out when they need to be humbled a little bit... they are young girls, but to be catty and bratty in the comments... it's rude."
She then made fun of a video interview that Charli and Dixie did with PopSugar.
"R they OK?? Like, I'm actually getting worried," Trisha wrote on TikTok, over a video of her reacting to Charli and Dixie's interview with the outlet. "Is someone holding them against their will to be doing this stuff?? I'm not being funny, someone should check on them?"
In the past, Trisha has referred to the Dixie and Charli as boring, and she's wondered how Charli has achieved such a high level of fame.
Though Charli usually ignores her haters, she spoke out against Trisha on her Instagram page.
Article continues below advertisement
Charli asked Trisha to "stop talking" about her during an Instagram live.
After Trisha's take on the D'Amelio sisters (and their YouTube dinner), Charli fired back. While she was apologizing for her controversial YouTube dinner, Charli shared that she did not appreciate Trisha's comments about her.
Article continues below advertisement
"Trisha Paytas, this is not sorry. You have been completely rude to me multiple times, saying 'she doesn't have a personality, she can't dance, she's basic.' Like, you have your own problems, please stop worrying about mine. Um, and that's all I have to say on that. Honestly, like, please just stop talking about me. I just — you're not a very nice person. Sorry."
Unsurprisingly, Trisha was not about to let Charli diss her online without a retort.
Trisha fired back, and said that Charli and Dixie were "entitled."
Following Charli's callout of Trisha on Instagram Live, the YouTuber posted a series of TikTok videos about the situation. She explained how influencers need to be able to handle online critiques.
Trisha first posted a screen recording of Charli's Instagram Live. She then added her own commentary.
Article continues below advertisement
"And baby girl, in the same breath, you asked me not to talk about you and I don't know you, you can't just say I'm not a nice person because, sweetheart, you don't know me. Once again, I have to remind you: this is the internet. This is social media. People are allowed to give opinions. What i said wasn't even that bad. You have very entitled behavior, you and your sister. It's unbecoming," Trisha said.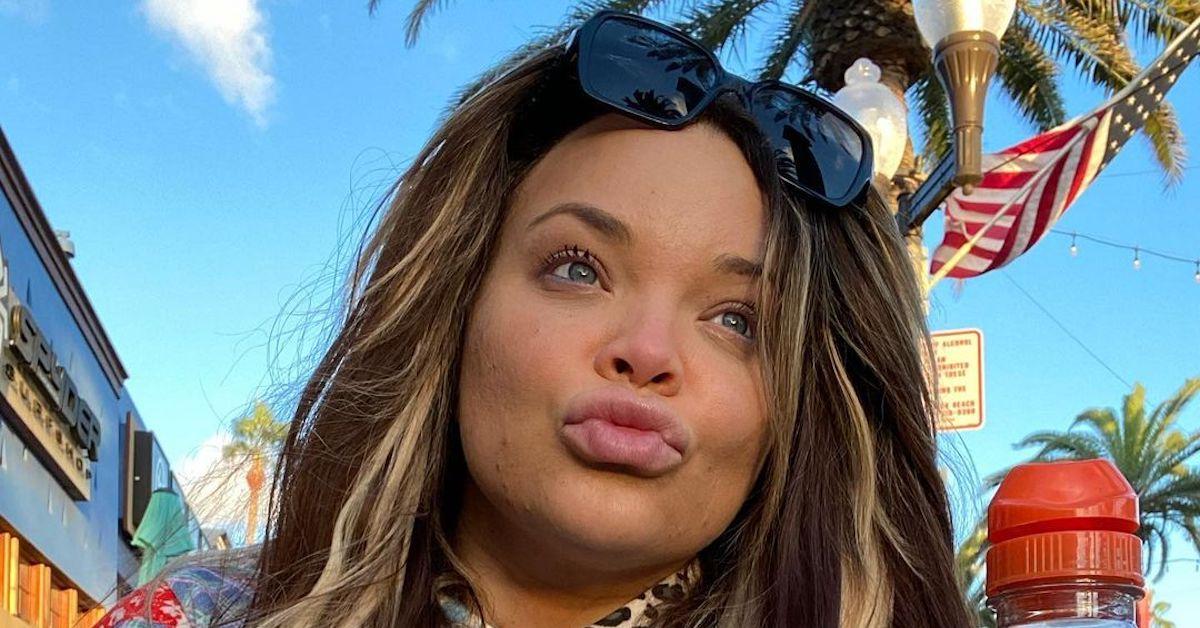 Article continues below advertisement
"Just like other people in your life, I've seen you guys come and go," she continued. "The sense of entitlement is not cute, it's unbecoming. This is not how you're going to last on social media, no matter how many followers you have now. Don't be having double standards."
The OnlyFans star wasn't done criticizing Charli's attitude. She questioned how Charli was raised, and she wondered if her friendship with James Charles was having a negative impact on her.
She then noted that Charli's parents should be helping her more.
"Since Charli is a minor, her parents are responsible for what she sees and what comes in her comments and so forth. Also, who she hangs out with. She may not be ready to be on social media the way that she is..." she said. "Her parents need to limit or restrict her access to social media in my opinion. She may be ready, I don't know. In my opinion, she needs some professional, outside help to deal with the fame she has."
Article continues below advertisement
In another TikTok, Trisha said that she has made a career for herself by accepting the fact that people will talk about her.
"At the end of the day, again, I don't wish anyone to be canceled. I give some outside perspective. I give my opinions because, again, it's social media. People should be allowed to give their opinions. I understand so many people hate me, and who dislike me, and who think I made poor choices in this life and in my career on social media. And you know what? That's OK."
Article continues below advertisement
"In turn, I have a pretty good life. I appreciate the followers I do have. I can't make everybody like me," Trisha continued. "But to call me out in a live where she's crying and saying people are telling her to kill herself — putting the both together... saying in the same breath 'don't talk about me, I heard you're not a nice person.'"
"Again, she's a minor, I heard she's 16, so I understand someone needs to intervene and step in," she added. "Not her family, not James Charles. And I really do wish her well, truly, truly, truly."
Ultimately, Trisha did apologize to Charli for making her feel bad. She recognized that Charli is underage, and that she contributed to making her feel bad.
Article continues below advertisement
"Final thoughts to Charli. Charli, you are a minor. I sincerely apologize for hurting your feelings in any capacity. At that age, I know it can feel like the worst thing in the world. What you're going through now, you may feel like the whole world is crashing down on you, but you still have a chance to have a really amazing career," Trisha said.
Article continues below advertisement
"What you did in the actual video wasn't that horrible. You weren't being hateful or spiteful, you were being a 16-year-old. It was bad behavior. It was bratty behavior, I know you realize that now. You show true remorse, and I think that's great growth," The Dish with Trish host said. "For my part, I sincerely apologize for hurting your feelings or offending you in any capacity. Not my intention."
"I cannot imagine being 16 with that amount of eyes you have on you. I hope that you continue to grow, and that you know that you are so worthy of life and you are so worthy of love and that you are so worthy of what you have..."
Trisha has continued to give her thoughts on the Charli-Dixie drama, and she's also since called out James Charles for his role in the ordeal.
Aside from her initial comments about Trisha during the Instagram Live, Charli has not commented further on the situation.