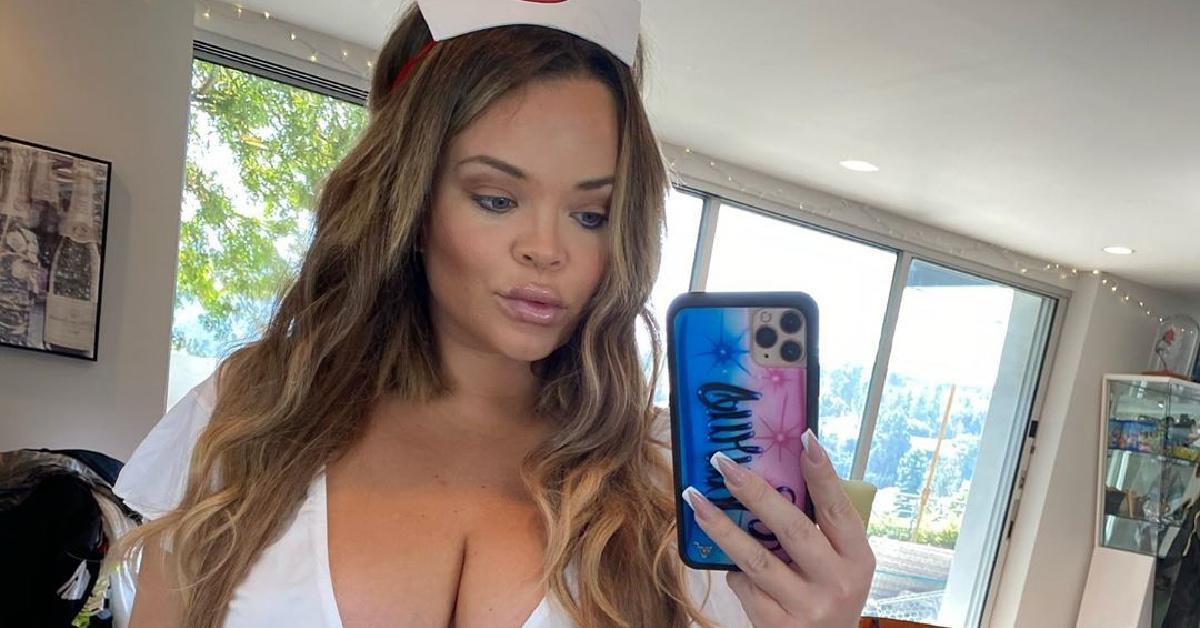 Trisha Paytas Accidentally Flashed the Camera in a TikTok Video… Again
We've all done embarrassing things or experienced wardrobe malfunctions from time to time, but most of us are lucky to not have those embarrassing things happen to us in front of millions of online viewers. 32-year-old YouTuber Trisha Paytas isn't quite so lucky.
Article continues below advertisement
She recently posted a video on TikTok where she flashed the audience (presumably by accident). TikTok has taken the video down, but the discourse surrounding it will live on the internet forever. Here's what happened.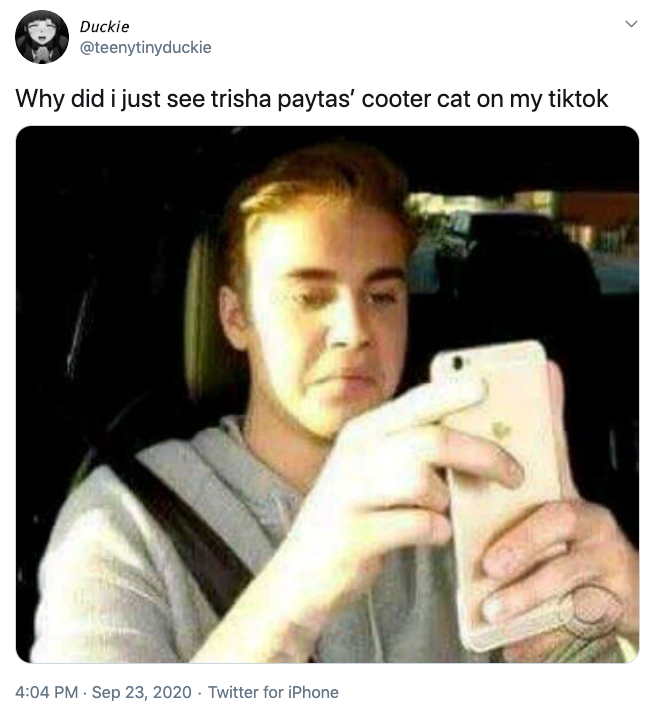 Article continues below advertisement
Trisha Paytas flashed the camera in a TikTok video.
Sept. 24 started out as a pretty typical day for Trisha. She uploaded several videos in a row to TikTok, as per usual. And she was dancing in those videos — also par for the course. She also happened to be wearing a lingerie set which, once again, is not at all surprising for a Trisha Paytas TikTok video. But the next part was surprising.
Trisha's dance moves caused the bottom part of her lingerie set to shift in such a way that it exposed part of her genitals. She apparently didn't notice the wardrobe malfunction before deciding to upload the video, but pretty much everyone else did almost immediately. The comment section of the video was flooded with people pointing out that Trisha, who certainly isn't afraid to share plenty of her life online, had shared a bit more than she had planned to.
Article continues below advertisement
People also took to other social media outlets to comment on what they'd seen. As you can imagine, news of Trisha's "flashing" video spread like wildfire online. Having seen the video in question, we have to say that many of the claims are quite exaggerated — it's not like her underwear came off completely! But people love a scandal.
Article continues below advertisement
The inappropriate Tiktok video has since been deleted.
It didn't take long for TikTok to take action and remove Trisha's video, presumably because it fails to follow the Community Guidelines which do not allow nudity. Even though that one video was removed, Trisha's TikTok profile is still definitely what we would classify as NSFW.
This isn't the first time Trisha Paytas has had to remove a TikTok video due to nudity.
Trisha actually dealt with a similar wardrobe malfunction earlier in 2020 when she accidentally exposed part of her body while filming one of the many videos in her Beetlejuice series. In that video, Trisha was dancing while wearing a button-up dress. Unfortunately, some of the buttons were unfastened, and while she moved around, viewers glimpsed some skin.
Article continues below advertisement
Trisha took the video down as soon as she realized the issue and posted an apology video to YouTube. "I don't ever want to disappoint anyone," she said in the video. "I'm just trying to have fun in life, so for people to be like, 'oh, the fact that you would expose your genitals on TikTok,' that's so disgusting, that's so gross that people think I did that intentionally."
Article continues below advertisement
"I apologize if even a little skin down there was showing. It is inappropriate, especially on TikTok because it is predominantly children, and I don't promote anything else on TikTok except my lip-syncing."
Something tells us this probably won't be the last time Trisha is involved in some kind of TikTok controversy. Hopefully the next one won't be quite so NSFW!