Social Media Influencer Charli D'Amelio Faces Backlash for Cosplaying as a Walmart Employee
Mega-rich social media influencer Charli D'Amelio was taken to task after she pretended to be a Walmart employee as part of a publicity stunt. Is that OK?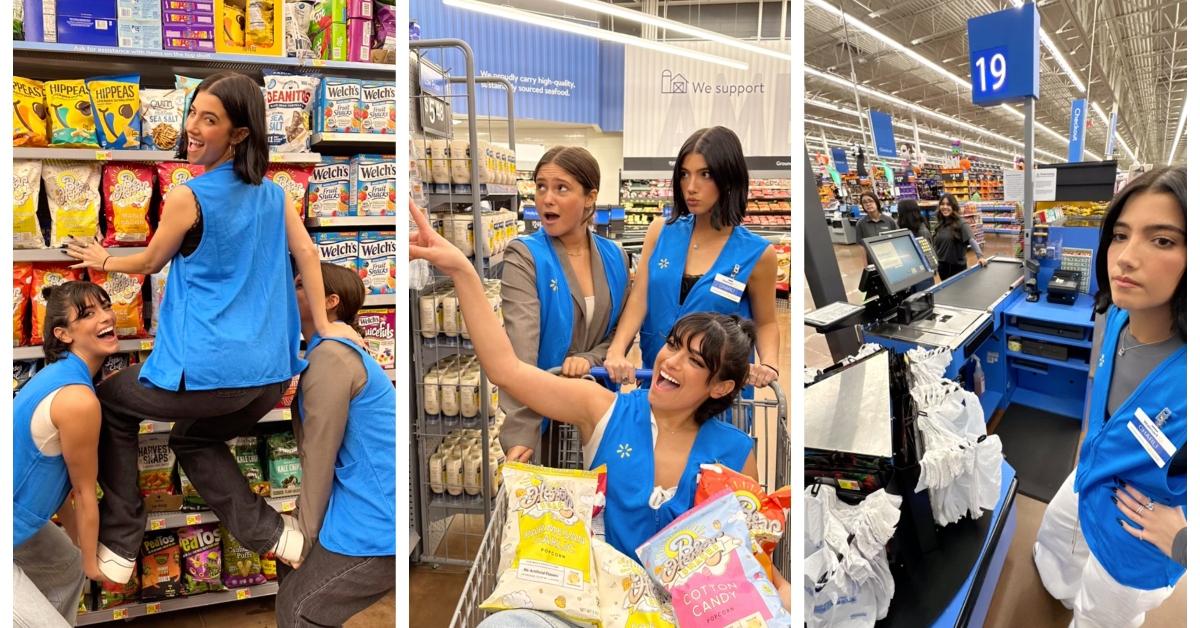 The Gist:
Charli D'Amelio is one of TikTok's biggest stars.
She and her family have used her platform to create and expand her brand.
Charli partnered with Walmart who exclusively sells her new line of popcorn.
Both Charli and Dixie cosplayed as Walmart employees in a tone deaf PR stunt used to launch the snacks.
Article continues below advertisement
You could say Charli D'Amelio is TikTok royalty. The multi-hyphenated social media influencer burst onto the video scene in 2019 and quickly secured a spot at the top with her viral dance videos. In fact, she was the "first content creator to reach both 50 million and 100 million followers on TikTok," per PEOPLE. Since then, she has built an impressive empire that includes a reality show about her family on Hulu, voice acting work, various entrepreneurial endeavors, and a book, to name a few.
Charli is also dipping her toes into the world of munchies with her line of popcorn: Be Happy Snacks. If you're looking to buy these new treats, you'll have to head to Walmart where they are exclusively sold. In order to launch the partnership, Charli and her sister Dixie participated in a publicity stunt that has been on the receiving end of a ton of backlash. Here's what we know about the Charli D'Amelio Walmart controversy.
Article continues below advertisement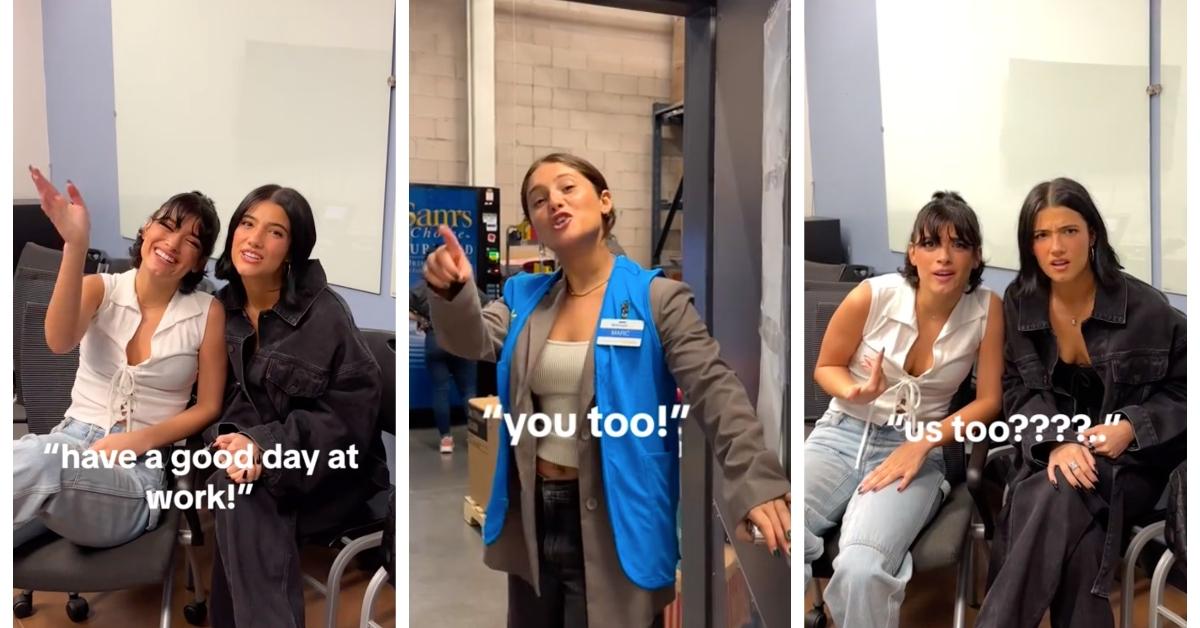 The Charli D'Amelio Walmart controversy, explained.
"Be Happy Snacks is here," writes Charli in the caption of a TikTok she dropped Oct. 29, 2023. "The link is in my bio to stop online, or you can go to Walmart and shop IRL." Unfortunately this caption accompanied a montage of photos wherein Charli and her sister Dixie, are pretending to work at Walmart.
Article continues below advertisement
It begins with the two of them dressed in regular clothes, sitting in what appears to be a break room. "Have a good day at work!" reads text over video of Charli and Dixie waving. The video cuts to someone dressed in a Walmart vest who waves back and replies, "You too!" With looks that can best be described as a mixture of horror and confusion, Dixie and Charlie say, "Us too?" And thus begins a series of jaunty images where they pose as Walmart employees.
The slide show moves from Charli and Dixie laughing in front of a Be Happy Snacks display, to Dixie riding in a shopping cart beneath two bags of Be Happy Snacks popcorn while Charli and the other mysterious Walmart uniform-clad person push her. Dixie is laughing and pointing at something off camera and Charli is making a classic duck face in response.
Article continues below advertisement
There isn't a spot in Walmart left untouched by a bag of Be Happy Snacks and the three grinning faux laborers. It reads like the world's most boring scavenger hunt. By the end, Charli appears to be exhausted as she stands behind a Walmart cash register. It certainly looked like a hard day of posing as a Walmart employee, a job Charli and her sister are wildly unfamiliar with.
Article continues below advertisement
Fans did not react well to Charli and Dixie's day at Walmart.
"I wish I had enough money to cosplay as a retail worker," commented one person under the Walmart TikTok. "So fun being in the working class." This sentiment was echoed by countless people who could not believe how tone deaf this public relations nightmare was. More than one person chimed in about what their daily life was like. "Just worked a 50 plus hour week with a 16 hour shift today, just to afford anything. Hope this was fun for you though," said one commenter.
It has been reported by Celebrity Net Worth that as of the time of this writing, Charli D'Amelio is sitting on $30 million based on her many ventures. According to Indeed, the average Walmart retail associate makes $16 an hour but it depends on where you work. In order for someone employed at Walmart to make $30 million at $16 an hour, they would have to work for about 976 years. Here's hoping Charli and her sister issue an apology for their inconsiderate photo shoot.