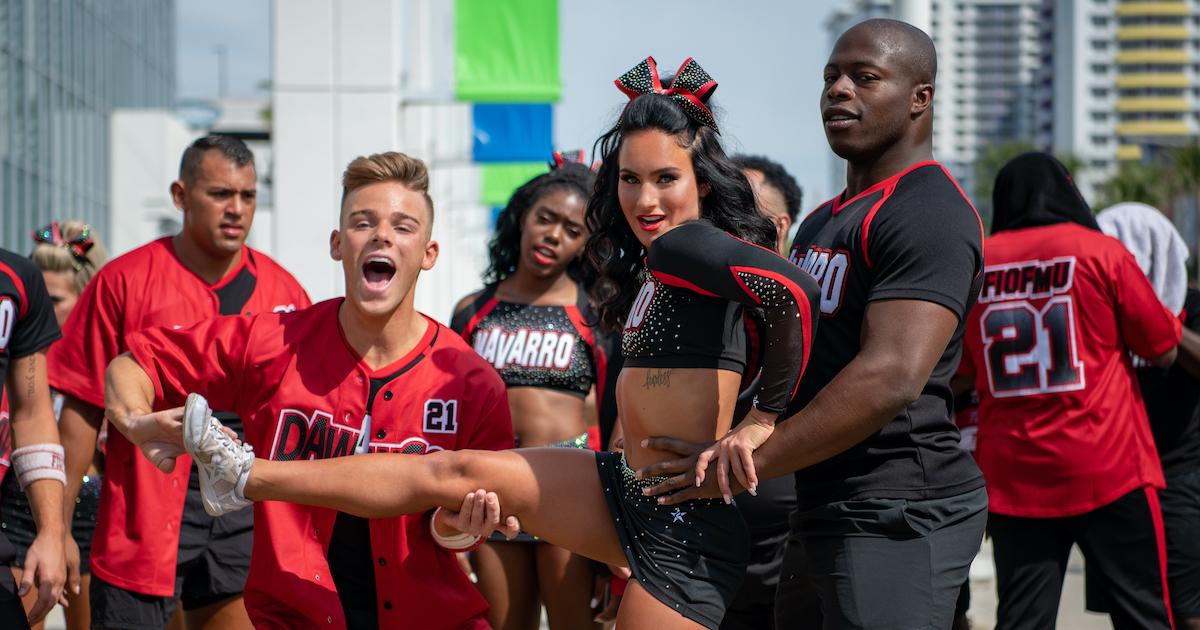 Will the Navarro Junior College Squad Return for 'Cheer' Season 3?
By Shannon Raphael

Jan. 12 2022, Published 1:42 p.m. ET
Two years after Season 1 became a smash hit, Cheer has officially returned with new episodes. The Netflix original docu-series is, once again, showcasing the Navarro Junior College cheerleading squad as they prepare for the NCA College Nationals in Daytona, Fla.
While the first season was celebrated for being heartwarming, and for featuring the physical and emotional toll on those who participate in competitive cheerleading, Season 2 had to tackle several serious issues head-on.
Article continues below advertisement
Filming commenced for Season 2 in January of 2020, but it shut down a few months later due to the start of the COVID-19 pandemic restrictions. The 2020 National Championship was later canceled as a well because of the virus.
The stars resumed production in September 2020, which was around the time that Jerry Harris (who was the fan favorite of Season 1) was arrested for the production of child pornography. He was indicted on charges related to child pornography and to the sexual harassment of minors in December of that year.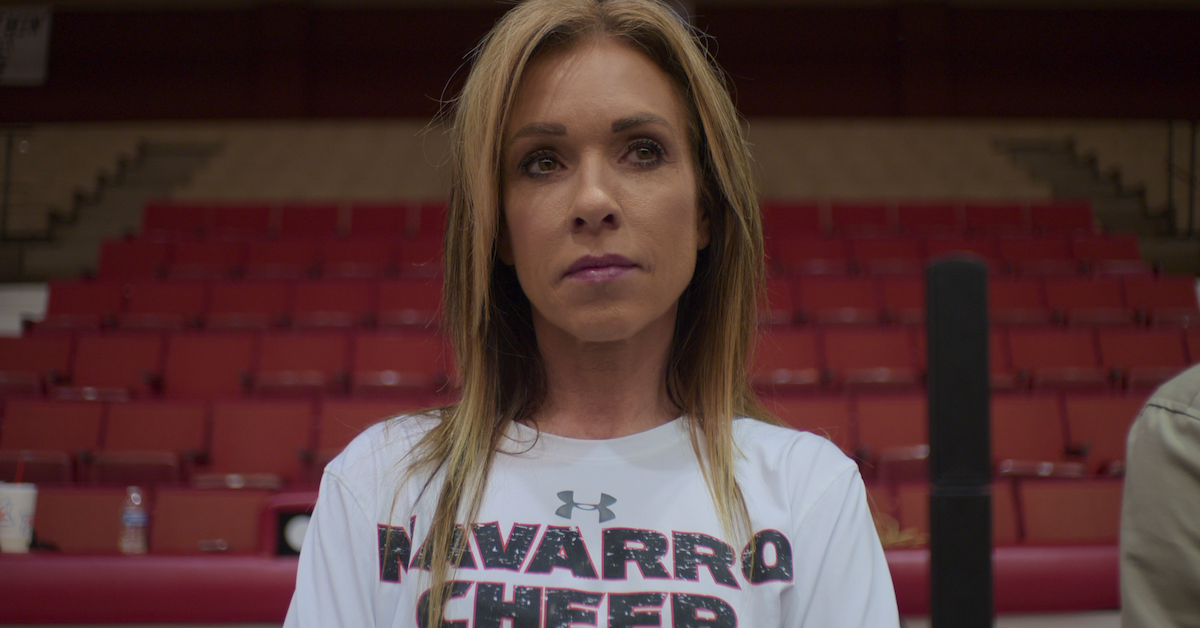 Article continues below advertisement
In addition to the scandal involving one of the former squad members and the issues related to COVID, Season 2 of Cheer will also have a different feel because it will highlight another team: the Trinity Valley Community College Cardinals.
The TVCC squad members are the direct rivals for the Navarro Bulldogs, which adds another element to the new season. With all of the changes taking place on the docu-series, fans may be wondering if it will return for Season 3.
Will 'Cheer' be back for Season 3?
Netflix has not yet announced whether Cheer will continue for another season. A a renewal will likely happen if Season 2 performs as well as Season 1.
If the momentum does continue in terms of viewership for the second season, then fans can expect to see more junior college cheerleading in the near future — as long as COVID doesn't lead to any more championship cancellations.
Article continues below advertisement
There are plenty of possibilities for the show to go on as well. Cheer could continue with the Navarro and TVCC squads, or it could expand to include teams from other schools. It remains to be seen if Netflix will give the green light.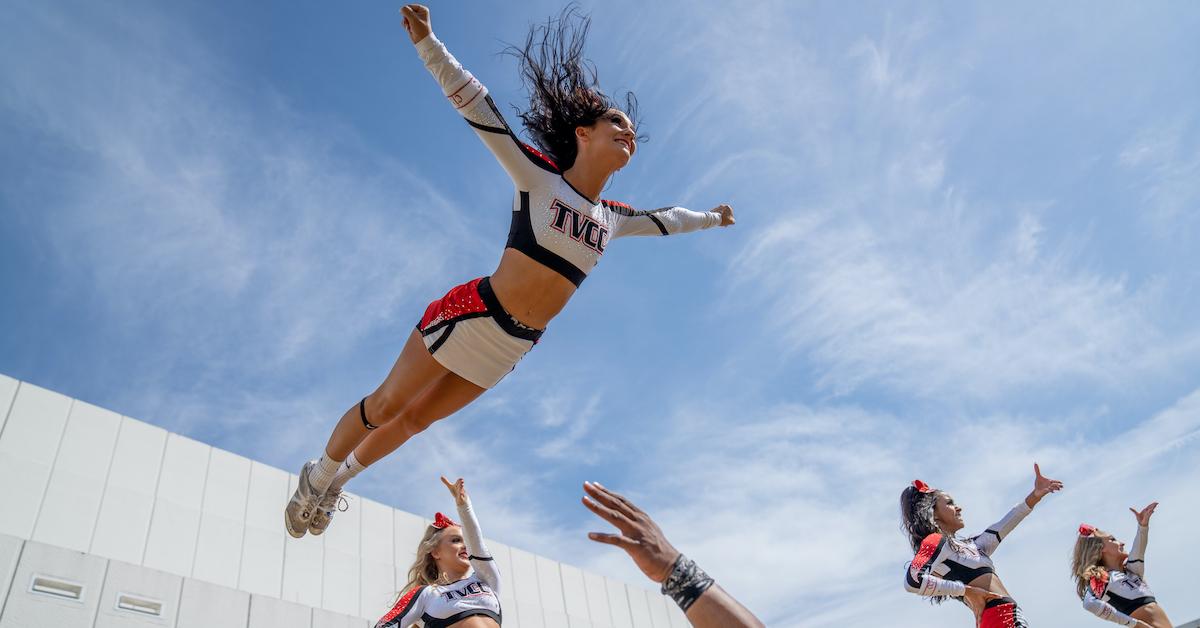 Article continues below advertisement
The 'Cheer' Season 2 cast includes several returners and a few new faces.
The Navarro cheer team members can spend three of their five years of NCA eligibility competing for the junior college. The Season 1 stars who stuck with the program (and with Coach Monica Aldama) are Gabi Butler, La'Darius Marshall, Lexi Brumback, and Morgan Simianer. The latter athlete was in her final year of eligibility when she shot Season 2.
Jerry Harris did also participate in half of the season, which filmed prior to his arrest.
The new cheerleaders on the mat for Navarro on Season 2 are all-around athlete Maddy Brum, former pageant girl Cassadee Dunlap, and rookie Gillian Rupert.
The athletes cheering on behalf of Trinity Valley Community College are all, of course, new to the Netflix series. The Cardinals are led by Coach Vontae Johnson and Assistant Coach Khris Franklin. DeVonte "Dee" Joseph, Angel Rice, Jada Wooten, and Jeron Hazelwood are the TVCC cheerleaders who are spotlighted on Season 2.
Seasons 1 and 2 of Cheer are available to stream on Netflix now.