'RuPaul's Drag Race UK' Star Cherry Valentine Has Passed Away at the Age of 28
The BBC recently reported that George Ward, known as Cherry Valentine to fans, passed away at the age of 28. This was particularly devastating to the Drag Race world after watching Cherry on Season 2 of RuPaul's Drag Race UK. Never far from her signature color, Cherry was as bright and unforgettable as the red she donned in nearly every performance. We mourn the loss of an undeniable talent and a caring soul who would have continued changing the world. Here's what we know about her passing.
Article continues below advertisement
Here's what we know about Cherry Valentine's cause of death.
In a statement released by George's family to the BBC, they said, "It is with the most heart-wrenching and deepest sadness to inform you that our George — Cherry Valentine — has tragically passed away."
"As his family, we are still processing his death and our lives will never be the same," they added. "We understand how much he is loved and how many lives he has inspired and touched."
As of the time of this writing, no cause of death has been made public.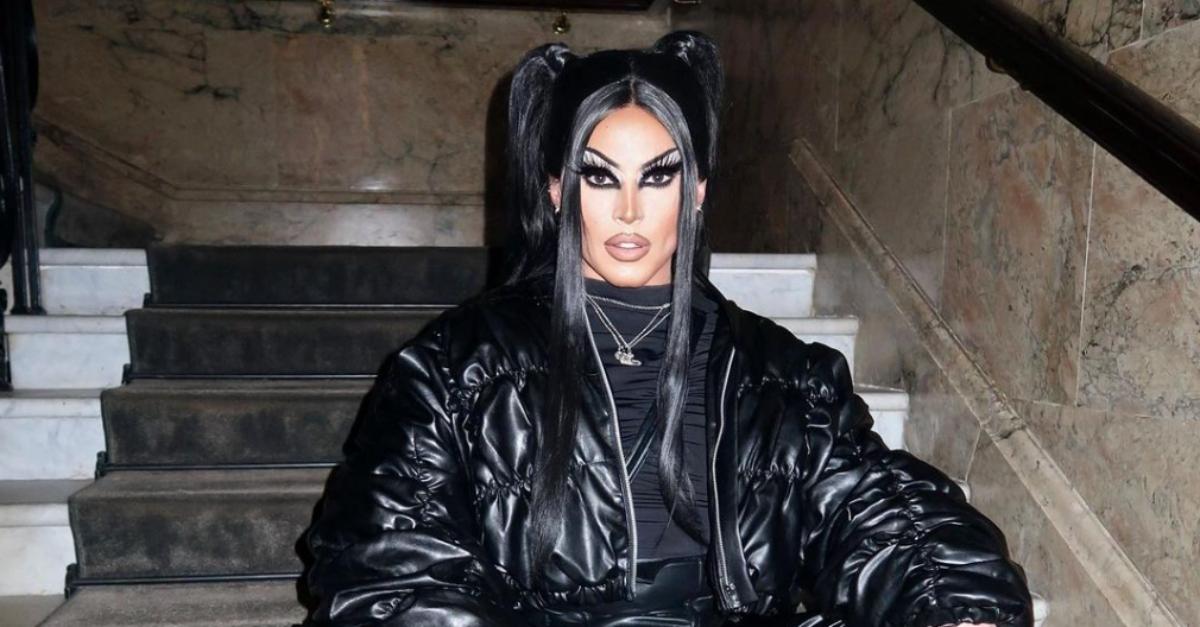 Article continues below advertisement
Although Cherry was eliminated in Season 2 of RuPaul's Drag Race UK, she became a fan favorite. However, it wasn't just her memorable performances or stunning looks that spoke to fans — it was who she was at her core. Outside of drag, Cherry was a healthcare worker at the National Health Service, specializing in mental health. When the COVID-19 pandemic hit, she was there every step of the way.
In a January 2021 interview with the BBC, Cherry talked about an emotionally challenging year working as a nurse during the height of the pandemic. Production on RuPaul's Drag Race UK was shut down, which gave her time to reflect on the experience before returning to the frontline.
"I just wanted to go on and show wherever you come from, whoever you are, you can do whatever makes you happy," she shared with the outlet. For Cherry, where she came from was a complicated conversation.
Article continues below advertisement
Cherry Valentine was raised in the Gypsy, Roma and Traveller (GRT) community.
In January 2022, Cherry released a documentary on BBC Three titled Cherry Valentine: Gypsy Queen and Proud. When she left the GRT community at the age of 18, Cherry was still George Ward. The rejection he felt from his people after coming out as gay drove him into the arms of Cherry Valentine. Essentially George discovered himself.
In the documentary, he explores the possibility of returning to the community that ostracized him. Would they be able to accept Cherry Valentine?
Article continues below advertisement
In discussing why he made the documentary, George explained how the GRT community operates: "It's very binary. The men are the men, and the women are the women and there's no in-between, but we all know there's a lot in between."
What we learn in the documentary is how drag gave Cherry and other drag performers the gift of acceptance. Not only did she accept herself in drag, but out of drag as well, which was admittedly a less comfortable state of being for her.
The binary thinking that George grew up around as a child carried itself into his adult life and spilled over into his life as Cherry. In Gypsy Queen and Proud, Cherry works at a COVID-19 vaccination center in drag and was asked to do so by the center itself. But as George says, "I'm mixing the two and I don't know how to be. I don't know how to act."
Article continues below advertisement
The service she provided as Cherry ultimately led to a greater understanding about who she was. She was Cherry and George.
Ultimately the documentary, and in a sense Cherry's way of life in general, was meant to help change people's minds about LGBTQ people.
As wonderful as it was participating in RuPaul's Drag Race UK, Cherry was able to leave something behind for future generations both in and outside of the GRT community. It's a road map for those who will come after her, who also struggle.
"If you want to make a change, you have to be visible about it," Cherry says. While she is no longer with us, she is still visible.