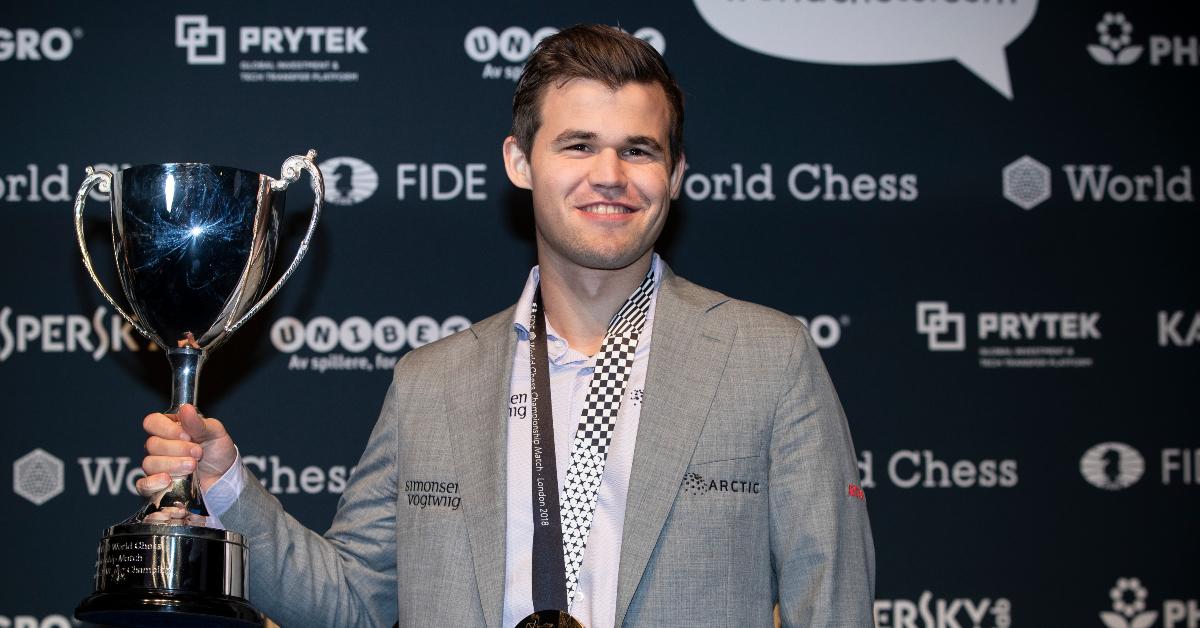 The Cheating Drama in the Chess World Just Keeps Getting Juicier
It's the end of the (chess) world as we know it because the community is currently entangled in one of its biggest scandals in ... pretty much ever. During the third round of the 2022 Sinquefield Cup, 19-year-old American grandmaster Hans Niemann defeated reigning world champion Magnus Carlsen.
Article continues below advertisement
Following his loss, the 31-year-old Norwegian grandmaster withdrew from the tournament and announced his decision in a cryptic tweet that led fans to accuse Hans of cheating during the match. Then things took another turn when Magnus abruptly resigned during a rematch. And people started talking about anal beads. Wait, what? Keep reading for all the deets.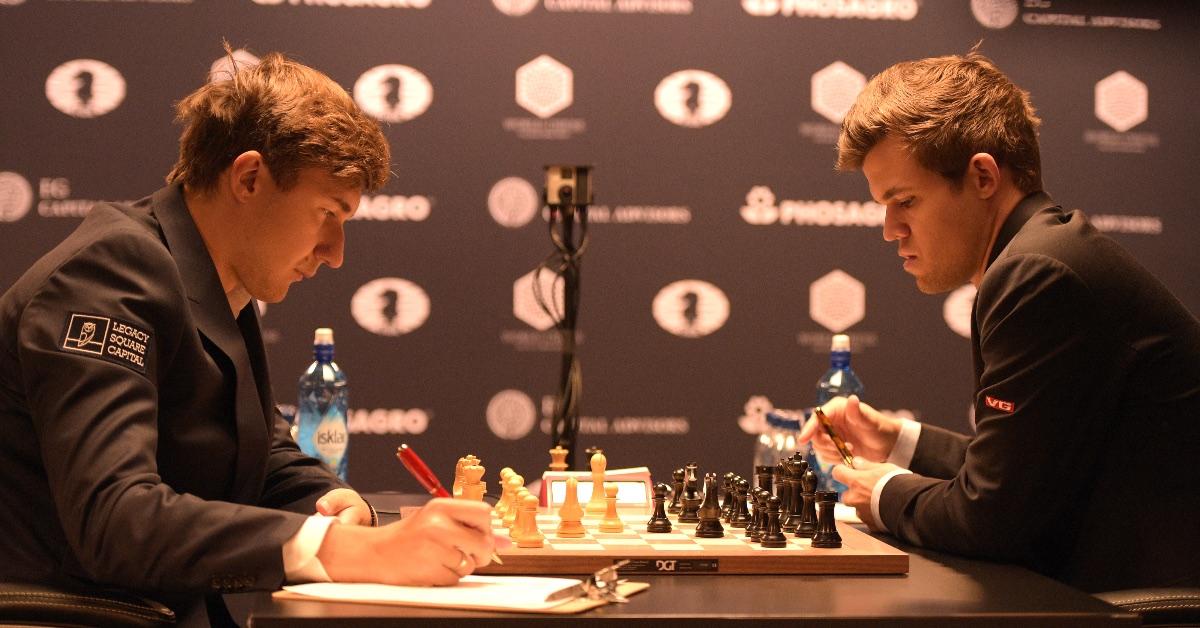 Article continues below advertisement
Magnus Carlsen hinted that his 19-year-old chess opponent, Hans Niemann, cheated.
On Sept. 4, five-time world chess champion Magnus Carlsen lost a third-round match to Hans Niemann; the next day, he took to Twitter to announce he backed out of the tournament. Magnus explained his reasoning alongside a video of Portuguese football manager José Mourinho saying, "I prefer really not to speak. If I speak, I'm in big trouble, and I don't want to be in big trouble."
Article continues below advertisement
Although Magnus made no direct claims, the Wall Street Journal reported his tweet along with the heightened security at the tournament the day after his loss heavily implied there was an accusation that Hans was cheating throughout the match. Since then, grandmaster Hikaru Nakamura has weighed in on the controversy with his own revelation.
Article continues below advertisement
According to The Guardian, the leading chess streamer revealed that Hans had cheated at chess before; a few years ago, the California native was reportedly temporarily banned from Chess.com for using his computer during an online tournament.
Now, during an interview with Saint Louis Chess Club, the chess newcomer revealed that Chess.com had taken action to permanently remove his login access and banned him from playing in its global championship amid the cheating scandal.
Hans Niemann has denied the cheating accusations.
After various accusations were thrown around, Hans addressed the cheating allegations with the Saint Louis Chess Club. He denied any wrongdoing at the Sinquefield Cup, accusing Magnus and others — including Hikaru Nakamura — of trying to sabotage his career.
Article continues below advertisement
Nevertheless, Hans did admit that he had cheated during chess matches when he was younger.
"I cheated on random games on Chess.com. I was confronted. I confessed. And this is the single biggest mistake of my life," Hans disclosed to grandmaster Alejandro Ramirez of the Saint Louis Chess Club. "I am completely ashamed, and I am telling the world because I don't want misrepresentation, and I don't want rumors."
Article continues below advertisement
There was also a rumor that Hans could be using vibrating anal beads to cheat. (Yes, really.)
OK, so this is where things get even wilder. Obviously, people want to know how it's even possible to cheat at chess. One theory that has gotten a lot of attention is that someone who wanted to cheat could theoretically have the best moves communicated to them via wireless, vibrating anal beads.
Article continues below advertisement
In response to this bonkers conspiracy theory, Hans said he'd be willing to play naked to prove he wasn't using a device to cheat during games. "If they want me to strip fully naked, I will do it. I don't care. Because I know I am clean. You want me to play in a closed box with zero electronic transmission, I don't care. I'm here to win, and that is my goal regardless."
Article continues below advertisement
On Sept. 19, Magnus abruptly resigned from a rematch against Hans.
Magnus and Niemann had a virtual rematch as part of the Julius Baer Generation Cup on Sept. 19, and things took yet another turn. Magnus turned his camera on, made a single move, then resigned and turned his camera off without saying anything. The chess world is still waiting for an explanation, but Magnus has remained pretty tight-lipped so far. He did participate in an interview after resigning, but only said of Hans that he thought his mentor "must be doing a great job."
Article continues below advertisement
Magnus says he will "probably say a bit more" after the tournament. With so many new eyes on the chess world after the recent drama, we're sure there will be more updates to come.