'Teen Mom OG': Did Cheyenne Floyd and Zach Davis Secretly Marry?
Cheyenne and Zach are back together and have announced they are expecting a baby boy. Fans are wondering: Did the two get married?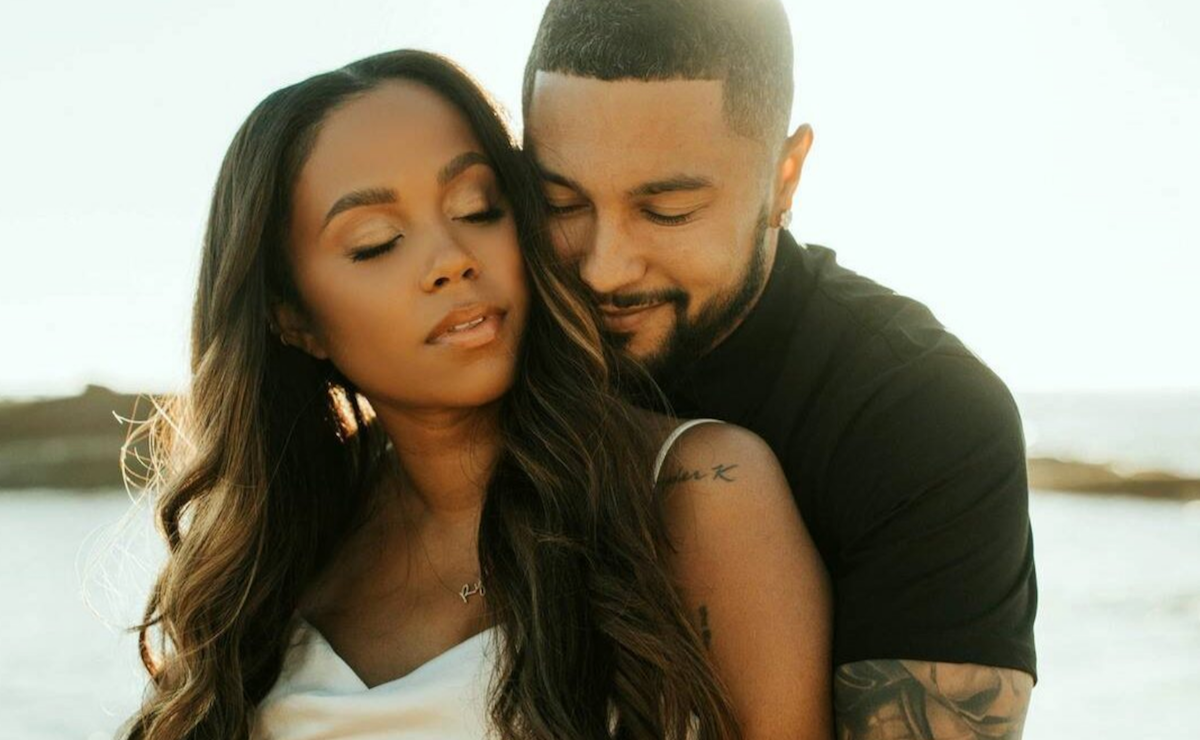 Teen Mom OG star Cheyenne Floyd kicked off 2021 with an old flame. The 28-year-old and her off-again, on-again boyfriend Zach Davis are officially together after being split up for nearly two years. In October, the Los Angeles native confirmed via Instagram that the two were an item again after sharing pictures from her birthday celebration.
Article continues below advertisement
In a shot she posted, the reunited couple is seen sharing a loving kiss surrounded by roses and balloons with Cheyenne's 3-year-old daughter, Ryder, sweetly posing with them. Good for you, Cheyenne!
Article continues below advertisement
Cheyenne and Zach were together on 'Teen Mom OG' in 2018.
The last time we saw Cheyenne and Zach together was back in 2018 on Teen Mom OG. After fighting about Cheyenne prioritizing her relationship with her daughter's father, Cory Wharton, the couple split up. She was trying hard to keep Ryder's needs first and make sure that her and Cory's parenting relationship stayed strong even if she had a boyfriend.
At first, Zach seemed pretty cool with the close bond between Cory and Cheyenne, but as time went on, it was evident that he wasn't.
They ultimately broke up after Zach freaked out that Cheyenne would accompany Cory with Ryder on a trip to visit his family in Michigan. After they argued a few times about this trip, Cheyenne finally packed his stuff and told him to leave, after he suggested in a conversation that she and Cory were going to have sex and called her an offensive name.
After ending things with Zach, Cheyenne ending up hooking up with Cory, and then dated Baltimore rapper Matt Walker. That relationship ended in the summer of 2019.
Article continues below advertisement
Cheyenne and Zach revealed they are having a baby boy, reportedly due in June.
Well, it seems like these two didn't waste any time in taking the next step! In December 2020, Cheyenne announced that she was pregnant and expecting baby No. 2, her first with Zach. Then on New Year's Day, she took to Instagram and shared a video revealing that they were having a baby boy with this loving message: "It's a BOY! I might still be in shock that I am having a boy. Happiness is an understatement to try to explain how we feel. My family and I are elated!!"
Article continues below advertisement
According to The Sun, fans were able to find the couple's baby registry (that's since been deleted) from the chain baby store buybuyBaby. The registry showed Cheyenne and Zach's 49 gift ideas for their baby boy, and announced that his expected arrival date is in June 2021.

Article continues below advertisement
Did Cheyenne and Zach get married?
Now that Cheyenne and Zach are having a baby together, it seems like the high school sweethearts are in it for the long run, which has fans wondering if the two secretly wed.
Unfortunately, they are not yet married, even though they tried to wed amid COVID-19. Cheyenne, in an interview with Us Weekly, says, "We've talked about marriage. I know we would have loved to get married this year, but with COVID and stuff [we couldn't]."
She goes on to say that she and Zach both have big families and that it would not work with all the restrictions. Cheyenne adds, "We tried to figure out, like, some form or fashion of what we could do, and it just wasn't going to work to our standards or what we wanted and having our families there. So we're just gonna wait until it's safe to do so."
Hopefully, MTV will air a special when the two do decide to tie the knot.
Article continues below advertisement
Catch up with Cheyenne and the rest of the cast on Season 9 of Teen Mom OG, Tuesdays at 8 p.m. ET on MTV.