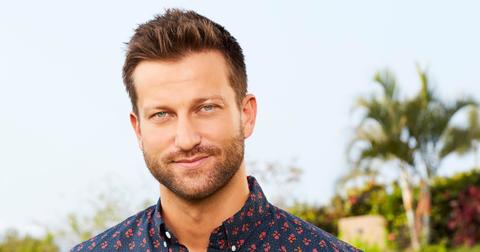 Everything We Know About Chris Bukowski and Katie Morton's Relationship on 'Bachelor in Paradise'
By Shannon Raphael
Chances are, if you watch Bachelor in Paradise, you're in it for the drama and the chance to see some of your favorite Bachelor/Bachelorette contestants in a setting where alcohol flows and shirts are optional. But, for the hopeless romantics, it's safe to say that each season of the beloved ABC show will end in at least one engagement.
With an abundance of reputable spoilers out there, it's time to check out who is rumored to make love last in paradise.
So, are Chris Bukowski and Katie Morton engaged?
If you don't remember Chris Bukowski, he has been on the franchise five times before. He first appeared on Emily Maynard's season of The Bachelorette, where he made it into the top four. He then attempted to get a spot on Andi Dorfman's season of the reality show by literally trying to walk into the mansion on the first night, but she sent him home before he could even put his bags down.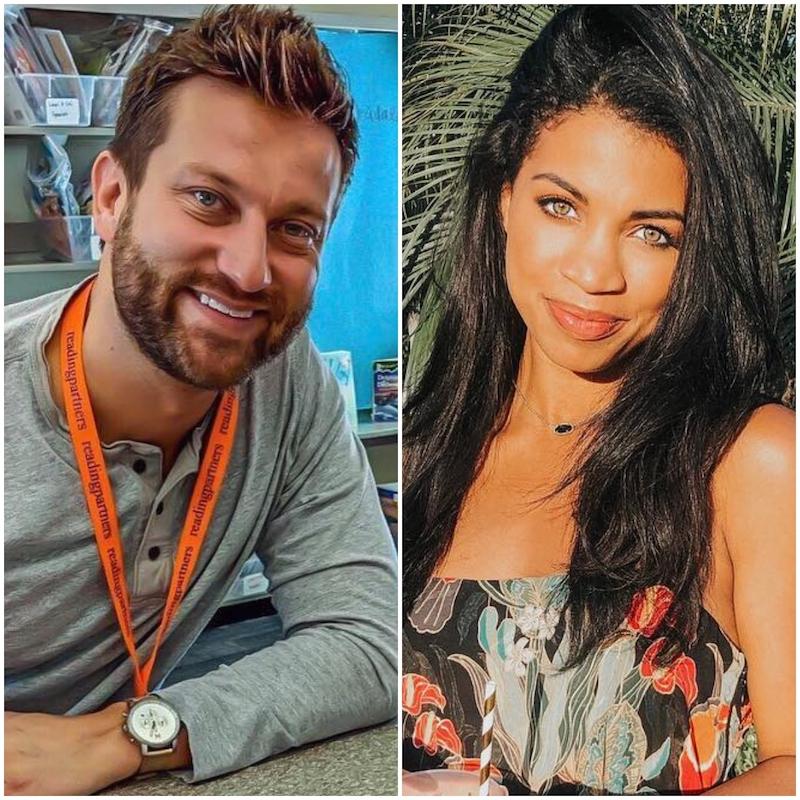 After a run on the now-cancelled Bachelor Pad, Chris had two shots on Bachelor in Paradise before announcing his retirement from the series in 2015, and alleging that the series' have ruined his career. Looks like that didn't last long. Maybe the sixth time is the charm?
Katie, on the other hand, has had a much shorter career in Bachelor Nation. She's best known for warning former Bachelor Colton Underwood about how other women on the show weren't ready for marriage after she was eliminated. She was also shown on a stakeout with former contestant Demi Burnett on Hannah B.'s season of The Bachelorette to see if any of the men were there for the wrong reasons.
But, it seems like these unlucky-in-love contestants have, in fact, found love with each other. Reality Steve — the notorious Bachelor spoiler — has confirmed that Chris and Katie are one of three couples to get engaged on the show. He shared the exciting news the day after filming concluded.
Yep, Dylan Barbour and Hannah G. are also engaged!
It wouldn't be Bachelor in Paradise if there was just one engagement on Season 6. Hannah Godwin, who came in second on Colton's season, is rumored to be engaged to Dylan Barbour, who was just on Hannah Brown's season.
Hannah's road to engagement isn't going to be easy, though. It's rumored that she and Blake Horstmann (the runner-up in Becca's season) had actually been hanging out before Paradise. But, when Blake arrives in Paradise, he pursues multiple other relationships, much to the disappointment of Hannah. Thankfully, it seems, Dylan will be there for her to lean on.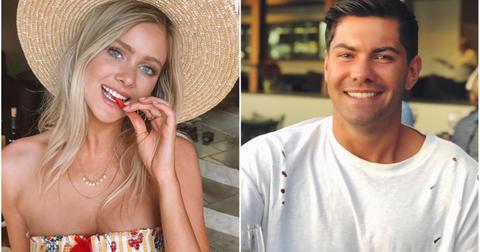 The sure-to-be-the-most-talked-about engagement includes someone who has never been a part of the Bachelor franchise before. Demi Burnett — who was polarizing on Colton's season — makes up one half of the final engagement. Some called her a villain, while others called saw her antics and fights with the other women as pure, hilarious entertainment.
She comes to paradise with her girlfriend, Kristian Haggerty. The pair met and began dating in February because Kristian was living with Catherine Agro, who was also on Colton's season.
Demi and Kristian are making history on Paradise. They are the first same-sex couple on the franchise, which has long been criticized for its lack of sexuality and racial diversity. It is rumored that Demi will propose during the finale, and that Kristian will come on the show a few weeks in as an outlet for Demi to come out as bisexual.
Whether or not any of these relationships will stand the test of time, we can expect to see these couples all over social media in the coming months. And we have proof that couples from the show have worked before: Carly and Evan, Jade and Tanner and Krystal and Chris.
Anything is possible in paradise. Bachelor in Paradise Season 6 premieres on Monday, August 5, at 8 p.m. on ABC.