Amy Schumer's Husband Is a James Beard Winner Who Worked for This Celebrity Chef
Amy Schumer and chef Chris Fischer are about to kick off a new cooking show, and here's the scoop on his culinary chops and restaurant experience.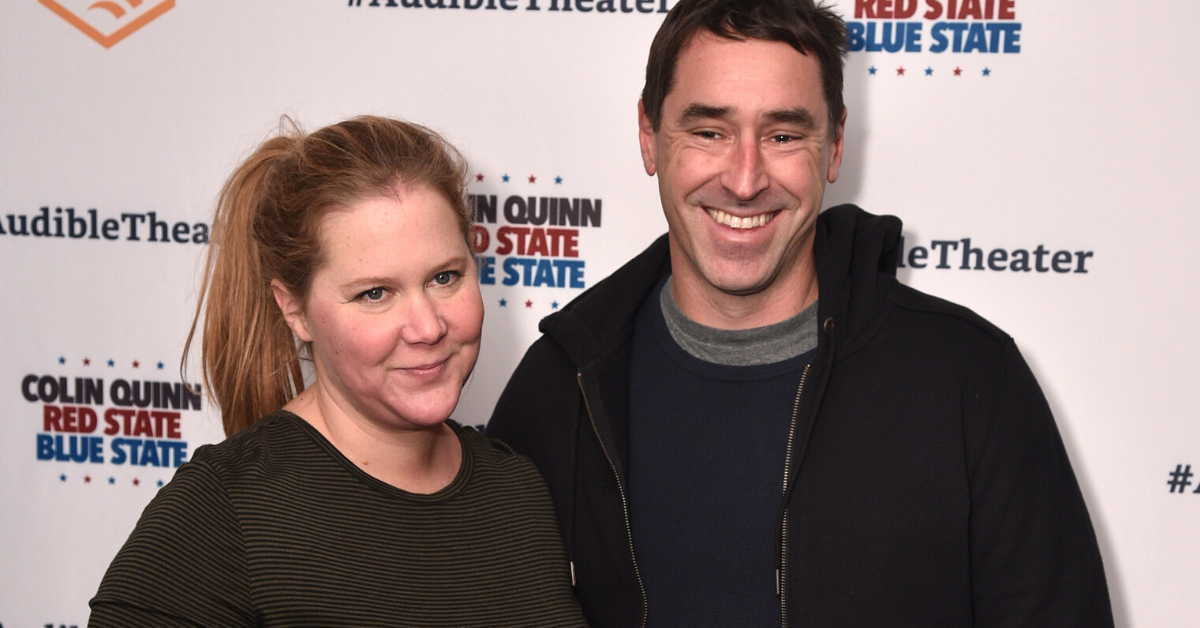 Love her or hate her, Amy Schumer is a household name. The female comedian is known for keeping it raw, candid, and not holding back. She has opened the doors on everything from her dating history to her sex life and now, motherhood.
Article continues below advertisement
Amy became a mom to son Gene in May 2019, and her husband and baby daddy is renowned chef, author, and farmer Chris Fischer. He may be more reserved than his wife, but he's just as famous in the culinary world.
Article continues below advertisement
Chris Fischer opened the Beetlebung Farm Market.
That's right — Amy is all Hollywood, but her husband is a farmer. Chris was raised in a farming family from Chilmark, Martha's Vineyard, Mass. In fact, his family has been on the island for 12 generations and counting.
After leaving home to explore the world and build his culinary skills, he's back on the Vineyard. He took over his grandfather's 5.7-acre farm and opened the Beetlebung Farm Market.
However, Chris's family sold the farm in 2018 for $2.4 million, according to the Vineyard Gazette.
Article continues below advertisement
He's also a James Beard Award winner.
Amy's not the only one who is known for her craft! In 2016, Chris won a prestigious James Beard Award in the American Cooking category for his Beetlebung Farm Cookbook.
The acclaimed book is "a collection of recipes and stories that celebrate the history of his family's five-acre parcel of land on Martha's Vineyard," as Eater shares.
Article continues below advertisement
In an excerpt from the book, Chris spoke about life as a culinary artist on the Vineyard. He writes, "I found it surprisingly easy to leave the field and have a meal prepared by sundown, because the ingredients here are so fine they are best almost left alone."
"I realized then what I had always instinctively known, that the food we grow, the fish we catch, the animals we hunt, and those we raise on grasses and flowers salted by the sea breeze are special because of this place," he continues.
Article continues below advertisement
He's worked under celeb chefs like Mario Batali.
Most recently, Chris was executive chef at the Beach Plum Inn restaurant, also in Chilmark — known to be a favorite of the Obamas, who Chris has reportedly cooked for. From 2013 to 2015, he grew much of its produce from seed, Boston Magazine shares.
But he also has global experience. He worked under Chef Mario Batali at Babbo in Manhattan, and also spent time at the River Cafe in London, as well as Alice Waters' Rome Sustainable Food Project.
Article continues below advertisement
And he and Amy have a new cooking show.
Admittedly (and hilariously, from what we've seen of the show so far), Amy boasts none of the culinary chops of her husband. Their new Food Network show Amy Schumer Learns to Cook is filmed from their home during the coronavirus quarantine, and focuses on just that.
She wants to learn to cook. He wants to teach her. And we get to watch it all go down (or not), with their son's nanny as the cameraperson while they're stuck at home like the rest of us because...social distancing.
We're in! Best of luck to Chris and Amy — we'll be watching.