'Birds of Prey's Chris Messina Hints that His Character Is in Love With Ewan McGregor's Black Mask
'Birds of Prey' stars Chris Messina and Ewan McGregor have been dropping hints about a same-sex relationship in the film. But is it all for show?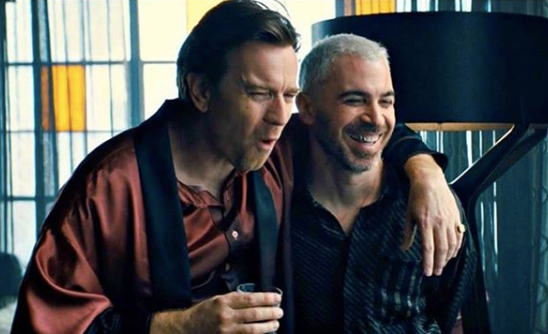 With Birds of Prey dropping into theaters soon, the internet has been doing what it always does before superhero (or supervillain) movies come out: try to guess the plot and reveal spoilers. One such supposed spoiler was that the two villains of the film, Roman Sionis aka Black Mask (Ewan McGregor) and Victor Zsasz (Chris Messina) are actually a gay couple.
Article continues below advertisement
Is it a real spoiler or just a fabricated story? The actors spoke out about the rumor.
'Birds of Prey's Chris Messina says his character is obsessed with Black Mask.
Chris and Ewan were asked by Variety, point blank, if their characters were in a gay relationship. "There's a want and a need in there, for sure," Ewan said, of his Black Mask and Chris's Victor Zsasz's complex companionship. He then thought about the question further and said that the characters were "more than likely" gay.
Article continues below advertisement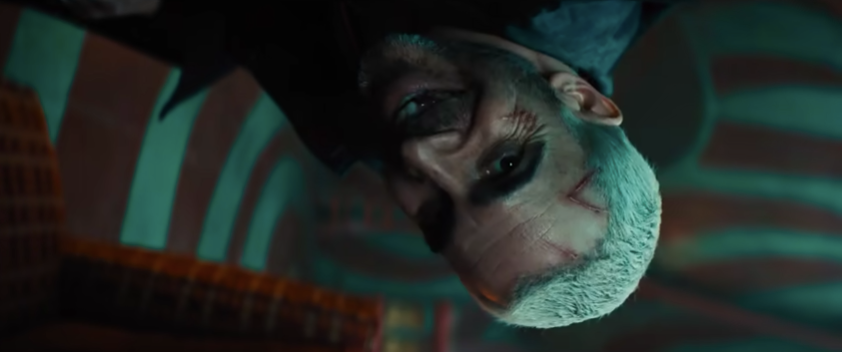 Chris clarified this more in an interview with CinemaBlend. "He's obsessed with Roman. He's obsessed. [Roman] is like the Pied Piper. He's so charming and funny and powerful. And then when he turns, it's very violent – and Victor's in love with that. We had a blast."
Article continues below advertisement
Hmm, a funny and powerful man who is incredibly violent and someone who falls in love with the charm and the violence? Could Victor and Roman's relationship mirror Harley and the Joker's? If they are a couple in the film, it might be an interesting dynamic, especially considering that Harley managed to get out of her violent relationship and is sans Joker in Birds of Prey. Perhaps it's Victor that must defeat Roman in the end, like Harley had to get rid of her toxic, worse half.
Even if Victor and Roman aren't together, there will be LGBT representation in the film.
Although some are accusing Ewan and Chris of queerbaiting by teasing that they are "more than likely" gay but not confirming anything, there actually has been a confirmation of a same-sex relationship in the film.
Article continues below advertisement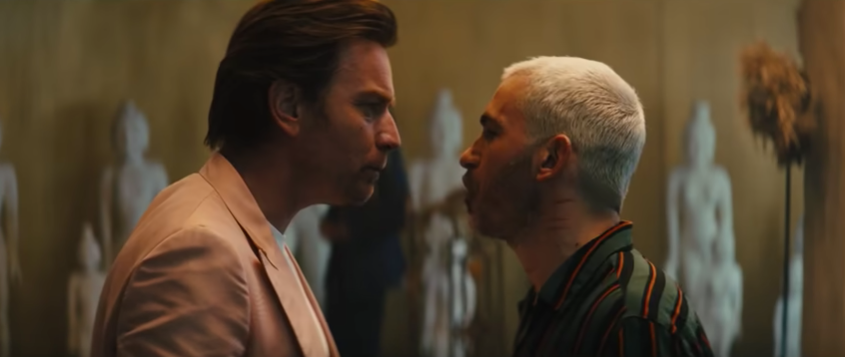 According to We Got This Covered, Rosie Perez's policewoman Renee Montoya will be a lesbian, like she was in the original source material. Moreover, she supposedly will be in a relationship with another policewoman, played by Ali Wong. The information on their relationship is sparse and somewhat contradictory, though, with some reports saying that Ali plays Renee's ex and others saying they're currently in a relationship. There is also a rumor that they will kiss on screen.
Article continues below advertisement
It's widely known that Harley Quinn is bisexual in the comics, having had a long and loving relationship with Poison Ivy. It's expected that this will be clarified on screen as well, with Margot Robbie continuing to play the role of Harley after originating it in Suicide Squad.
While we hope that Chris and Ewan weren't engaging in a little queerbaiting, we're happy to hear that the LGBT representation will still be on screen when Birds of Prey premieres on Feb. 7.