Margot Robbie Is Back as Harley Quinn in 'Birds of Prey — But How Is It Connected to 'Suicide Squad'?
Harley Quinn is back with a vengeance in 'Birds of Prey,' the new DC movie. But is it a 'Suicide Squad' sequel or its own thing?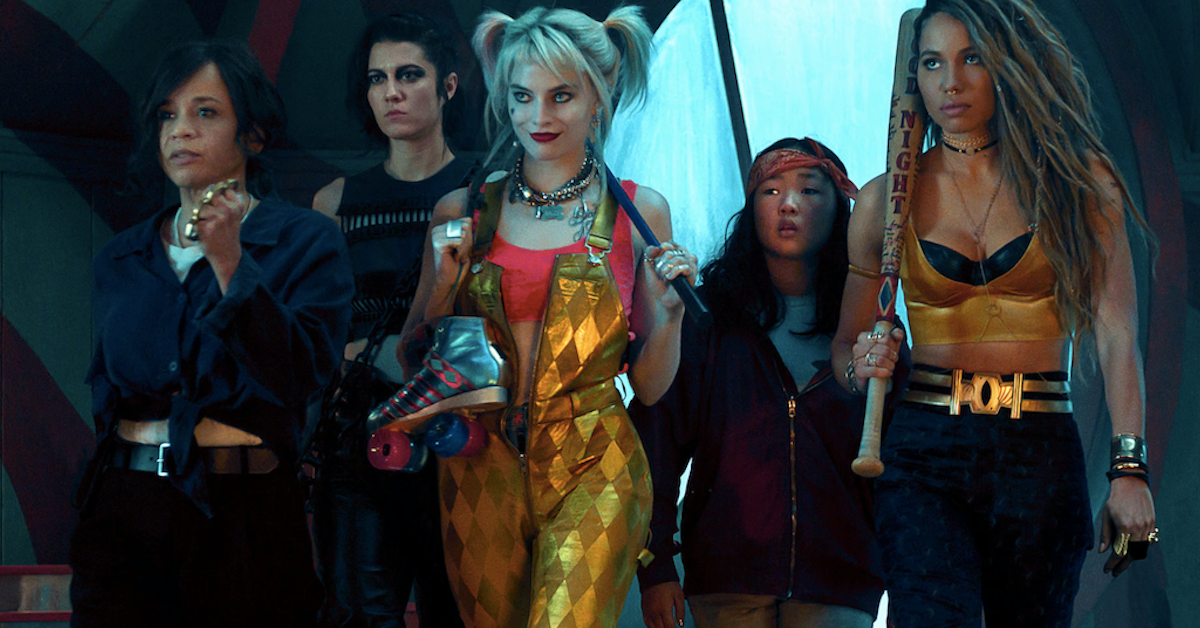 She's spunky. She's giggly. She's a psychopathic murderer. It's Harley Quinn, y'all, and she's back in the new DC movie Birds of Prey. The trailer just dropped, and I have to say, it looks kind of great.
Article continues below advertisement
Margot Robbie will reprise the role she tackled in 2016's Suicide Squad, but it really seems like she's taking the reins this time. Birds of Prey, whose full title is Birds of Prey (and the Fantabulous Emancipation of One Harley Quinn) is a Harley Quinn story through and through. She's broken up with the Joker, so she's single and ready to mingle (and by mingle, I mean crush some skulls).
Article continues below advertisement
Is Birds of Prey a sequel to Suicide Squad?
It stars Harley Quinn, and it definitely feels gritty and dark, like Suicide Squad. But Birds of Prey is a "companion movie" to Suicide Squad, not a sequel.
Suicide Squad is actually getting its own sequel, directed by James Gunn (Guardians of the Galaxy). The cast for that includes people like Idris Elba, John Cena, Nathan Fillion, Taika Waititi, and Pete Davidson. Right now, it's set to be released on August 6, 2021.
That's exciting in its own right, but Birds of Prey is extra cool because it's its own thing. Plus, it has a crazy cast of amazing women who seem like they're going to kick some serious butt.
Article continues below advertisement
The cast of Birds of Prey includes Mary Elizabeth Winstead, Rosie Perez, Jurnee Smollett-Bell, Ali Wong, and Ewan McGregor. 
I know. the girl gang power is strong in this movie. It seems that in the movie, Harley Quinn is pretty broken up about the end of her relationship with the Joker. In her search for a fresh start, she discovers that she isn't "the only dame looking for emancipation."
Article continues below advertisement
Cue a female superhero group like you've never seen before. Black Canary (Jurnee Smollett-Bell), Huntress (Mary Elizabeth Winstead), and detective Renée Montoya (Rosie Perez) team up to save Cassandra Cain (Ella Jay Basco) from Black Mask, a classic Batman villain. I'm here for it!
Ewan McGregor plays Batman villain Black Mask. 
When you think "terrifying Gotham crime lord," I don't know if your first thought is Scottish actor Ewan McGregor. It's an interesting choice, but I have a feeling he'll make some fascinating choices in the role.
Article continues below advertisement
In any case, he looks pretty cool. Birds of Prey hits theaters way before the Suicide Squad sequel, in February 2020, so if you were itching for another DC story, don't worry. You don't have to wait until 2021.
Article continues below advertisement
Watch the trailer for Birds of Prey here:
Article continues below advertisement
Apparently, we have Margot Robbie to thank for Birds of Prey's existence. Robbie knew she had a cool character on her hands after the release of Suicide Squad, so she started pitching Harley Quinn spinoffs. According to SyFy, "Robbie's focus was apparently always on getting Harley together with a gang of DC Comics women in an R-rated action movie."
Birds of Prey is also directed by a woman (Cathy Yan) and written by a woman too (Christina Hodson, who also wrote Bumblebee). So when we say girl gang, we mean girl gang.
This makes me all the more excited to check out Birds of Prey when it hits theaters in February!