Suicide Squad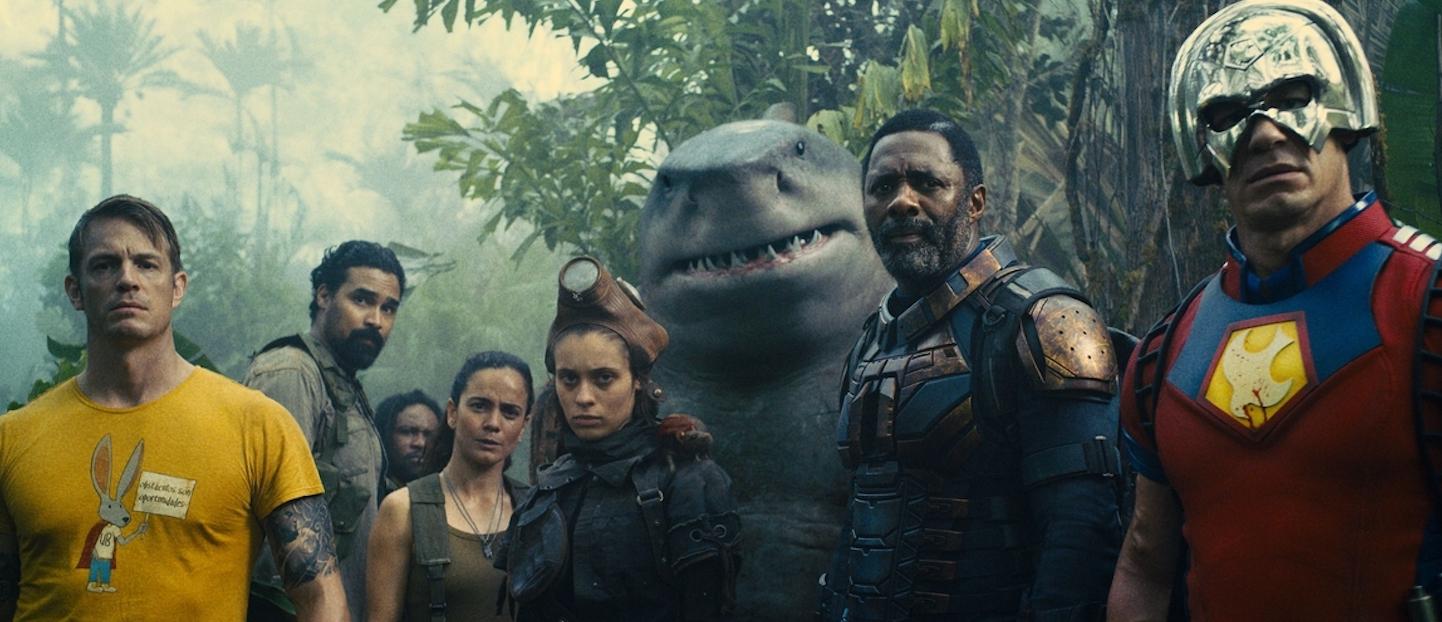 The DC Comics superhero movie Suicide Squad is based on the supervillain team of the same name. The original film was released in 2016 and follows Amanda Waller as she creates Task Force X, a team of criminals, following the death of Superman.
Each of the criminals will have a nanite bomb implanted in their necks, which can be detonated remotely if needed, and if successful in their mission, will have their prison sentences reduced.
The original Task Force X consisted of Deadshot, Harley Quinn, Captain Boomerang, El Diablo, Killer Croc, and Slipknot. The team is led by Rick Flagg and his associate Katana. Their mission is to stop the demonic witch Enchantress, who has possessed archaeologist and Flagg's love interest, Dr. June Moone.
In 2021, the Suicide Squad reboot The Suicide Squad was released and features the return of Harley Quinn and Captain Boomerang on Task Force X, led once again by Waller and Flagg. This second team also consists of Bloodsport, Peacemaker, Nanaue, Polka-Dot Man, and Ratcatcher 2.
This time around, the team of supervillains is sent to the South American island Corto Maltese, where they must destroy a Nazi-era lab that holds a secretive experiment known as "Project Starfish."
Peacemaker, a television spinoff of The Suicide Squad starring John Cena, is set to premiere on HBOMax in January 2022.
Distributed By: Warner Bros. Company
Premiere Date: August 5, 2016 / August 5, 2021
Suicide Squad cast:
Will Smith (Deadshot)
Margot Robbie (Harley Quinn)
Joel Kinnaman (Col. Rick Flagg)
Viola Davis (Amanda Waller)
Jai Courtney (Captain Boomerang)
Jay Hernandez (El Diablo)
Adewale Akinnuoye-Agbaje (Killer Croc)
Cara Delevingne (Dr. June Moone / Enchantress)
Ike Barinholtz (Capt. Hunter Griggs)
Scott Eastwood ("GQ" Edwards)
Adam Beach (Slipknot)
Karen Fukuhara (Katana)
The Suicide Squad cast:
Margot Robbie (Harley Quinn)
Idris Elba (Bloodsport)
John Cena (Peacemaker)
Joel Kinnaman (Col. Rick Flagg)
Jai Courtney (Captain Boomerang)
Sylvester Stallone (Nanaue / King Shark)
Viola Davis (Amanda Waller)
Peter Capaldi (The Thinker)
David Dastmalchian (Polka-Dot Man)
Daniela Melchior (Ratcatcher 2)
Pete Davidson (Blackguard)
Nathan Fillion (T.D.K / The Detachable Kid)
Where to Watch: HBOMax
Latest Suicide Squad News and Updates