'The Suicide Squad' Has Not One but Two Surprise Endings
Does 'The Suicide Squad' have a post-credits scene? Where was 'The Suicide Squad' filmed? Everything we know about 'The Suicide Squad.'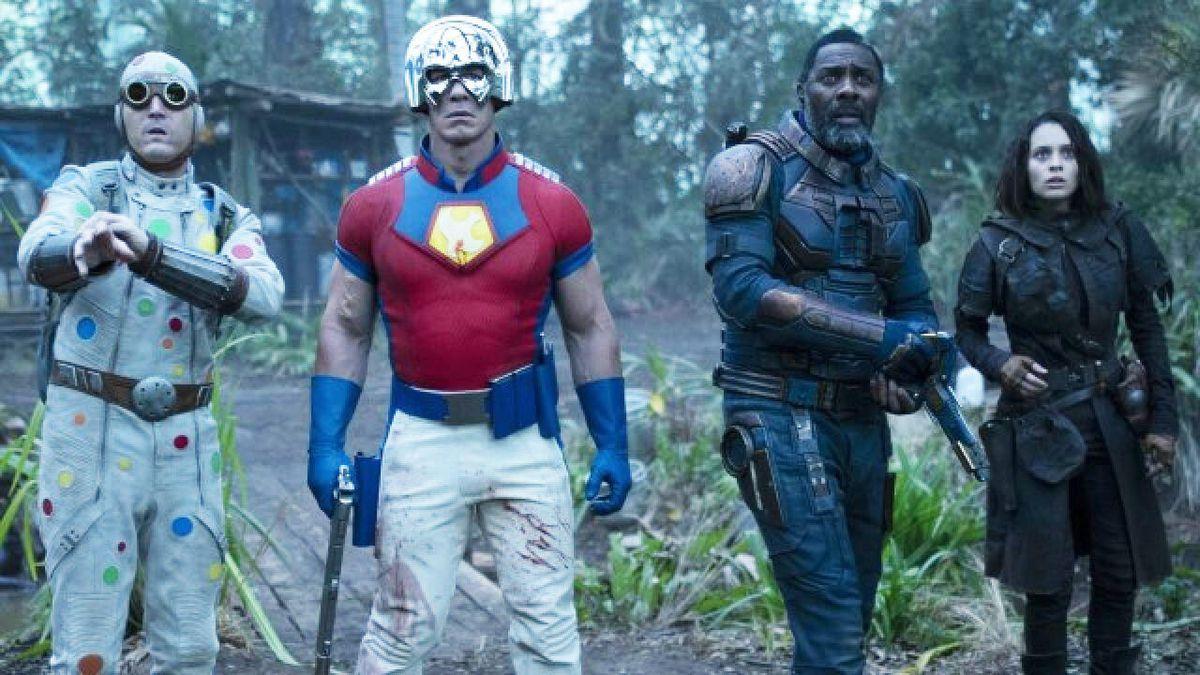 After months of anticipation, the long-awaited DC Universe film The Suicide Squad has finally made its debut on HBO Max, and according to social media, the new movie did not disappoint. Starring John Cena as Peacemaker, Margot Robbie, who reprised her role as Harley Quinn, Sylvestor Stallone as King Shark, and Taika Waititi as Ratcatcher, the film has gotten rave reviews since its premiere.
Article continues below advertisement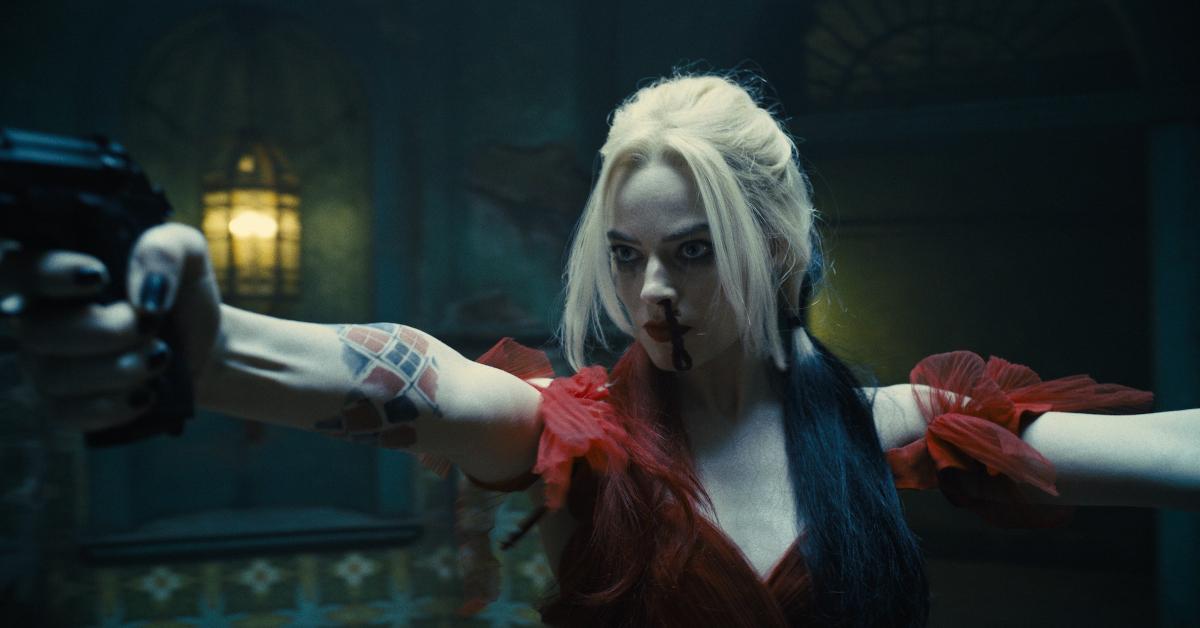 Article continues below advertisement
Does 'The Suicide Squad' have a post-credits scene?
Viewers who stuck around until the very end were surprised to learn that The Suicide Squad had not one, but two surprise endings. One, which is featured shortly after the film's title card appears, and the second, which comes (way) after the credits are done rolling.
Rumors that the film would have a post-credit scene surfaced in early 2021, so many fans made sure to stick around after everyone left. But others only learned about the clips on social media after they left the theater.
The bonus clips give viewers a glimpse into what's next for the DC Extended Universe, including bringing some of DCEU's most beloved characters back from the dead. While many fans were stoked about the surprise post-credit scene, some felt that the brief clips left much to be desired.
Without divulging any spoilers, one fan tweeted, "Potentially unpopular opinion: We should do away with post-credits scenes."
Article continues below advertisement
Another fan disagreed. They shared, "Just started watching The Suicide Squad and I can't remember the last time a movie had an opening credits sequence. More movies should have opening credits sequences! They're fun and help set the mood."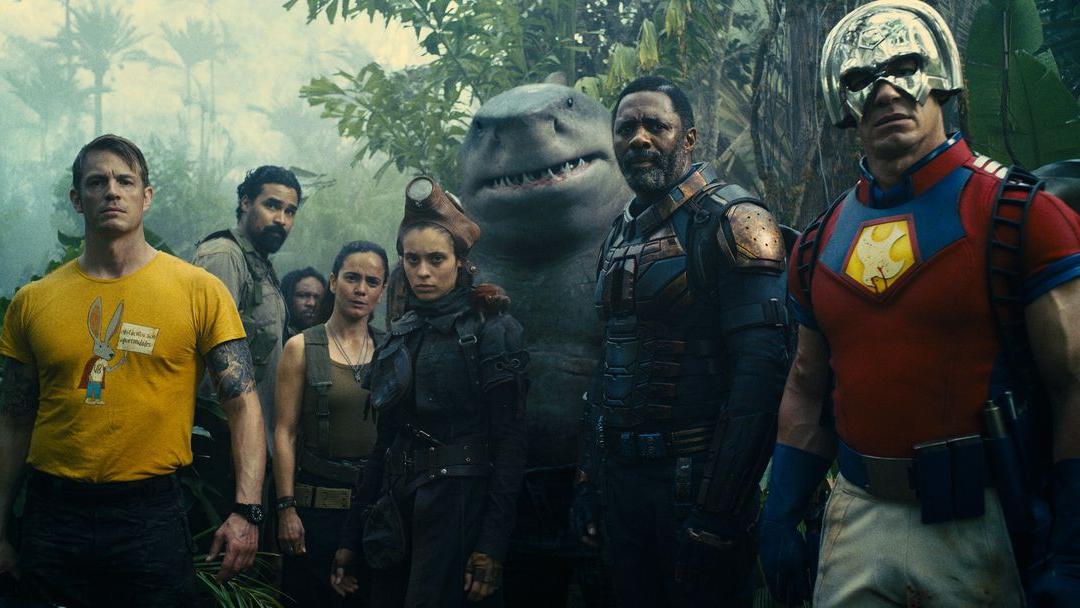 Article continues below advertisement
Where was 'Suicide Squad 2' filmed?
The cast and crew began production for The Suicide Squad in Atlanta, Ga. in September of 2019 and didn't wrap until late February of the following year.
Several scenes were filmed at Trilith Studios, but the cast and crew also traveled to Panama to shoot some parts of the movie. Pre-production for the film took more than four months of hard work from the art department, which was ultimately responsible for building the giant beach replica, artificial ocean, and makeshift rainforest that appear frequently throughout the film.
Article continues below advertisement
Both the Belle Reve Prison and Jotunheim are also sets constructed by the art department. The nightclub scenes, on the other hand, were shot at Clermont lounge, a strip club in west Atlanta, Ga. Production designer Beth Mickle told Collider, "We built literally three football fields of a set, and that's so unusual in this day and age. You just never do that."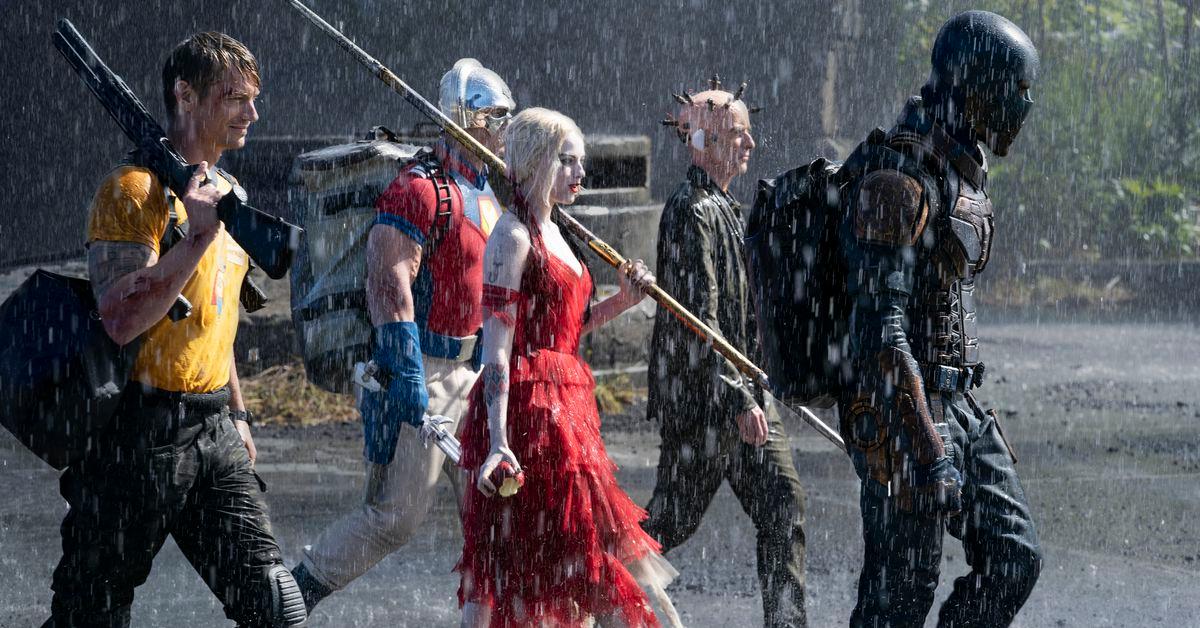 Article continues below advertisement
She added, "And it was because we wanted to have real rubble behind them in the battle sequences, and we wanted to see the building that they're attacking. So for that scene to be existing in a film today is just highly unusual. And we've done that set and then a dozen others of that scale, so it's incredible."
You can stream The Suicide Squad now on HBO Max.