Despite the Vicious Kim Kardashian Cheating Rumors, Chris Paul Is Happily Married
Does Chris Paul have a wife? The Phoenix Suns point guard has been married for over a decade to Jada Crawley.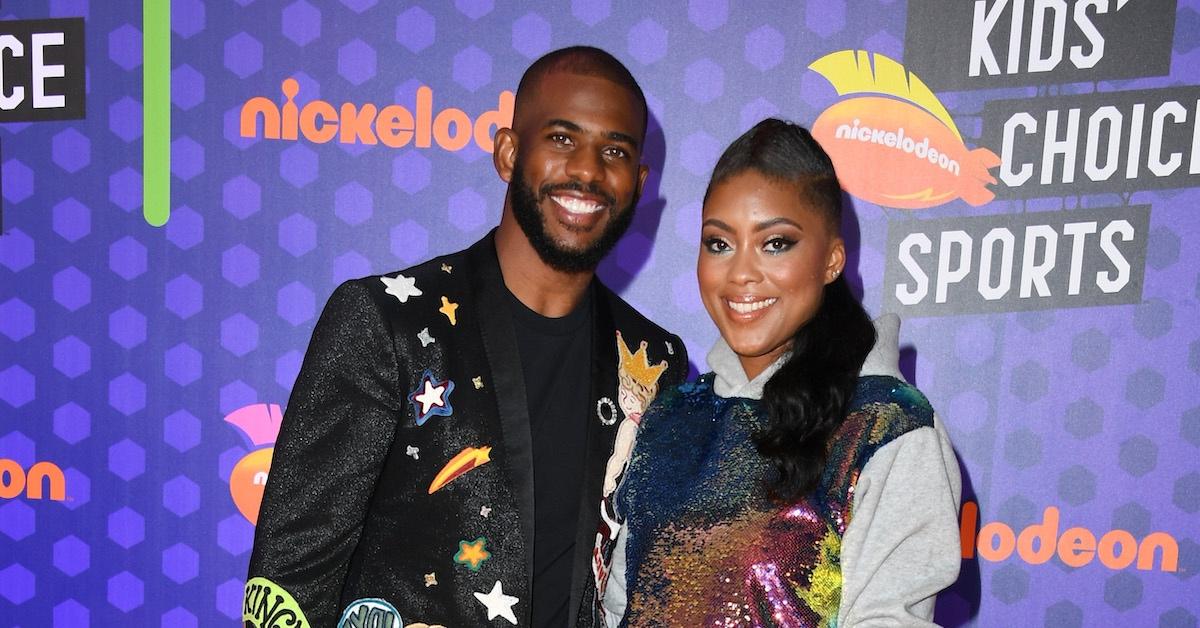 Most NBA fans know Chris Paul for being a 12-time NBA All-Star, among being named the 2013 NBA All-Star MVP. Despite being known for his impeccable hoop skills, Chris has never won an NBA championship title. However, devoted basketball fans consider Chris Paul to be one of the best point guards in the game.
Article continues below advertisement
Although Chris is admired for his game, he has found himself subject to a vicious rumor, courtesy of Kanye West. And while Chris is known to focus on his family and career, the rumor has forced his private life to become a huge topic of discussion online, in particular, Chris's marital status. So, is Chris Paul married? Here's the 4-1-1.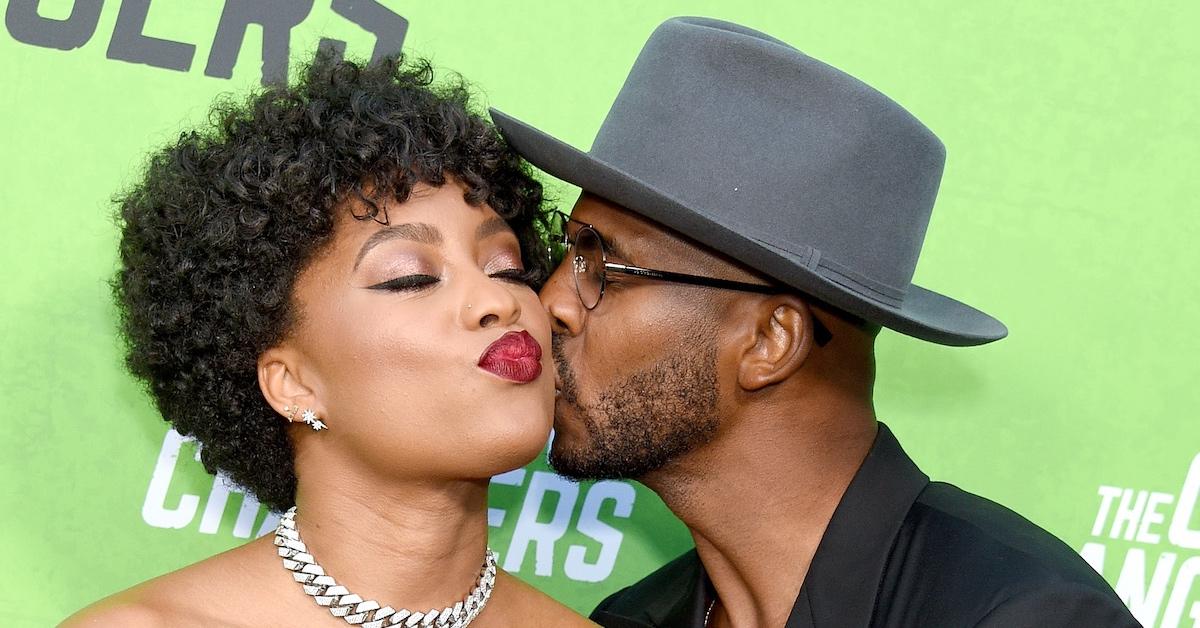 Article continues below advertisement
Chris Paul's wife is Jada Crawley. They've been married for over a decade.
In case you've been out of the loop, Chris is a taken man … happily taken to be exact. Chris and Jada Crawley tied the knot in September 2011 in their native North Carolina, per Sportsbrief.
The outlet shares that Chris and Jada first met when they were both 18 at one of the baller's games. They immediately started dating, and the rest was history.
Chris and Jada share two children, Chris II and Camryn, who were born in 2009 and 2012 respectively.
Article continues below advertisement
Jada, who works as a humanitarian and philanthropist, has a history of giving back to the masses. She has her own self-titled foundation that has hosted several prom dress giveaways.
Article continues below advertisement
Jada also serves as the co-founder of the CP3 Foundation, founded in 2015, with her hubby Chris at the helm. Per the outlet, the organization "impacts individuals and families by leveling the playing field in educational, athletic, and personal development settings."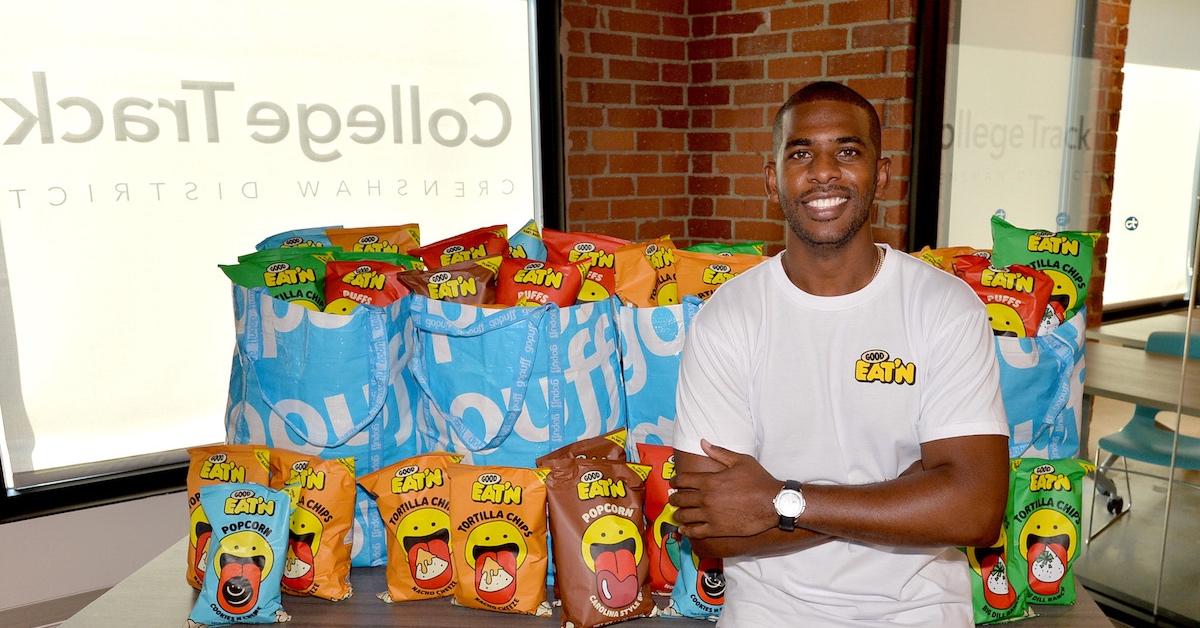 Article continues below advertisement
Chris Paul has an impressive net worth.
Per Celebrity Net Worth, Chris has amassed a net worth of $160 million, all with a salary of $30 million, as of writing. This figure directly reflects Chris's work as an NBA point guard, humanitarian, philanthropist, team owner, and franchise owner.
Chris reportedly currently owns a franchise in the Professional Bowlers Association called LAX. Additionally, Chris is said to own a stake in a minor league baseball team, the Winston-Salem Dash.
So, between Chris's long-term career in the NBA and his side projects and endeavors, it's easy to see why the 37-year-old is handsomely wealthy.
Article continues below advertisement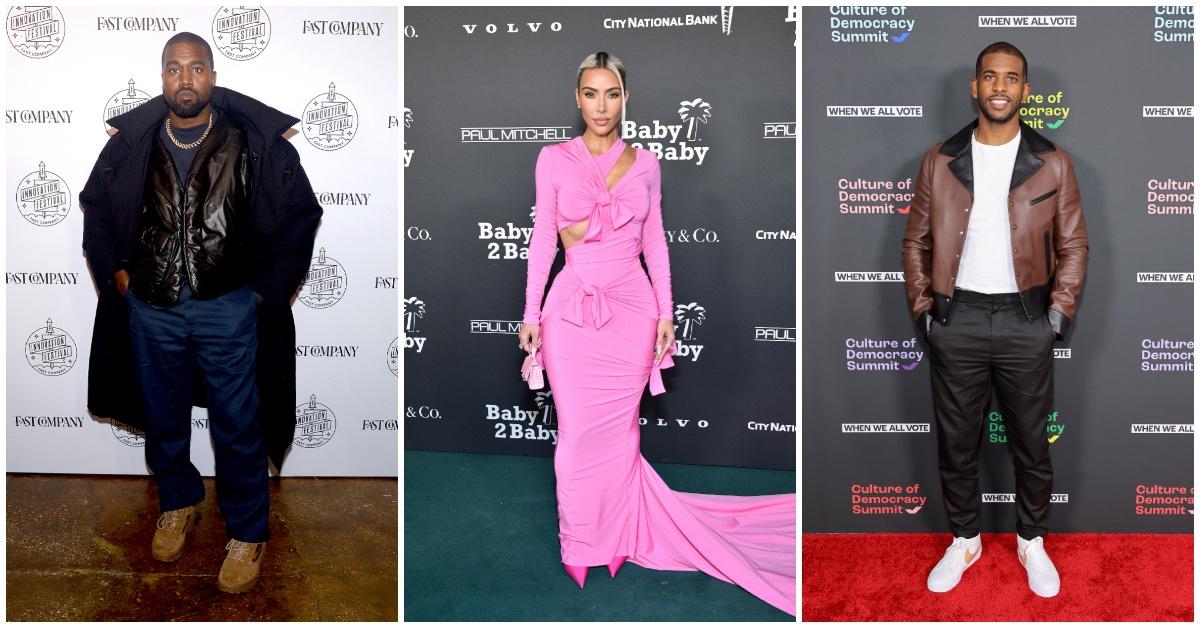 Kanye West took to Twitter on Dec. 1, 2022, to accuse Chris Paul of allegedly having an affair with Kim Kardashian.
Kanye West has recently garnered a reputation for spewing outlandish, hateful rhetoric and bullying folks on social media. Kanye recently accused Chris and his ex-wife Kim Kardashian of having an affair, moments before supporting Balenciaga amid the brand's scandal.
Article continues below advertisement
Article continues below advertisement
In the late hours of Dec. 1, 2022, Kanye shared a now-deleted tweet that reads, "Let's break one last window before we get out of here … I caught this guy with Kim" (per The Shade Room). The tweet also included a picture of Chris on the court.
Of course, social media was set ablaze by the accusations, with many people wondering why Chris had to catch a stray in Kanye's latest rant. On the flip side, Black Twitter has been on one with jokes and memes about the allegations. And of course, some folks believe that Kanye tweeted that nonsense to deflect from his comments about Adolf Hitler.
Article continues below advertisement
Article continues below advertisement
Interestingly, Chris and Kim have been mum on the topic since the rumor made its rounds online. Many fans believe that Chris may be the one to deny the rumor, with Kim remaining silent. That said, the general consensus is that Kanye is just simply saying outlandish things for shock value.
We can all agree that spreading vicious rumors can adversely impact everyone involved. However, since Kanye's Twitter account has since been suspended, hopefully the rumors and harmful speech will cease.