Is Chris Perfetti From 'Abbott Elementary' Dating Anyone at the Moment?
Abbott Elementary has been a hit since its December 2021 premiere. Chris Perfetti is part of the cast as Jacob. Is he dating anyone at the moment?
A lot of people have been watching and enjoying Abbott Elementary since its December 2021 premiere. The mockumentary television show is pretty similar to The Office, which was also a huge hit in its day.
Chris Perfetti is one of the awesome cast members from Abbott Elementary. He plays a lovable history teacher who cares about his students and tries his best to fit in with his colleagues. He's pretty quirky, but that's what makes his character so special and lovable.
Article continues below advertisement
Now that people are falling in love with his character on the show, everyone is super curious to know about his love life. Is Chris dating anyone? Here's what everyone should know.
Article continues below advertisement
Is Chris Perfetti dating anyone?
If Chris has a special someone in his life right now, he's keeping those details totally under wraps, as there are currently no reports as to whether he is single or dating anyone at the moment.
A quick scroll through Chris's Instagram will reveal a few promotional posts for Abbott Elementary, some pics in nature, and other creative and artsy shots. But until he decides to make any relationship details known to the public, fans will just have to keep on wondering.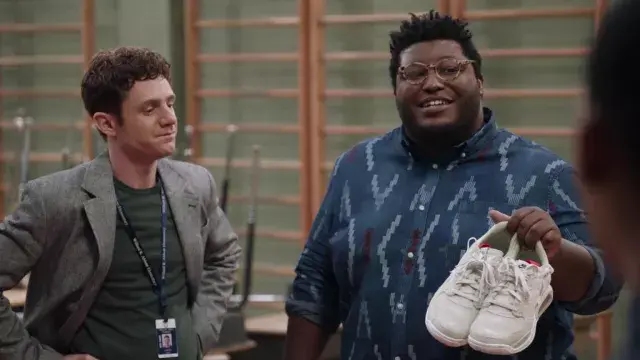 Article continues below advertisement
What about Chris Perfetti's on-screen relationship in 'Abbott Elementary'?
In Abbott Elementary, Chris plays the character of Jacob. Interestingly enough, Jacob's very much involved in a loving relationship in the show. Jacob has a boyfriend named Zach (spelled with the ch!) who he's totally in love with. Jacob's relationship came as a surprise to Janine, who thought she was a lot closer to him than she really was.
She figured that if she and Jacob were genuinely friends, she would've already known about his relationship. Unfortunately for her, she was wrong. Jacob mended Janine's wounds by inviting Zach to campus and introducing him to her and the rest of the teachers.
Contrarily, one of the other relationships in Abbott Elementary is pretty toxic. We're referring to Jeanine's long-term romance with Tariq.
Article continues below advertisement
He's the deadbeat Soundcloud rapper who borrows her car and lies about his career successes. It's refreshing to see that Jacob doesn't have a toxic relationship similar to the one Janine is wrapped up in.
Along with Jacob's romantic relationship, the character also has a ton of solid friendships with the teachers he works with on campus.
It's true that they poke fun at him, give him weird looks, and judge him every now and then, but for the most part, they definitely have his back. The friendships and the romantic relationship Jacob has with Zach on the show are so wholesome and sweet to see.
If Chris starts dating anyone in real life, fans will be excited to uncover more details.
New episodes of Abbott Elementary air Tuesdays starting at 9 p.m. EST on ABC. Episodes will be available to stream the following day on Hulu.