'Love During Lockup' Star Chris Chipps Allegedly Spent $1 Million on Wife Jade (EXCLUSIVE CLIP)
While incarcerated, 'Love During Lockup' Star Chris Chipps has made some extravagant purchases for wife Jade. Where did he get all this money from?
The latest season of WE tv's Love During Lockup is heating up and there's one couple we can't get enough of: Chris and Jade Chipps.
Unlike some of the other couples this season who are in the early stages of their relationships, Chris and Jade first connected on an inmate pen pal site in 2017 and got married the following year. They've been together quite some time, but that doesn't mean that they don't have their fair share of problems. Already, we've seen them butt heads over communication.
Article continues below advertisement
But that's clearly not their only issue at hand.
In an exclusive clip of Love During Lockup obtained by Distractify (see above) ahead of the July 28 episode, we learn about another potential problem in their marriage. You see, Chris is actually fairly wealthy and there is concern that he may be trying to buy Jade's love.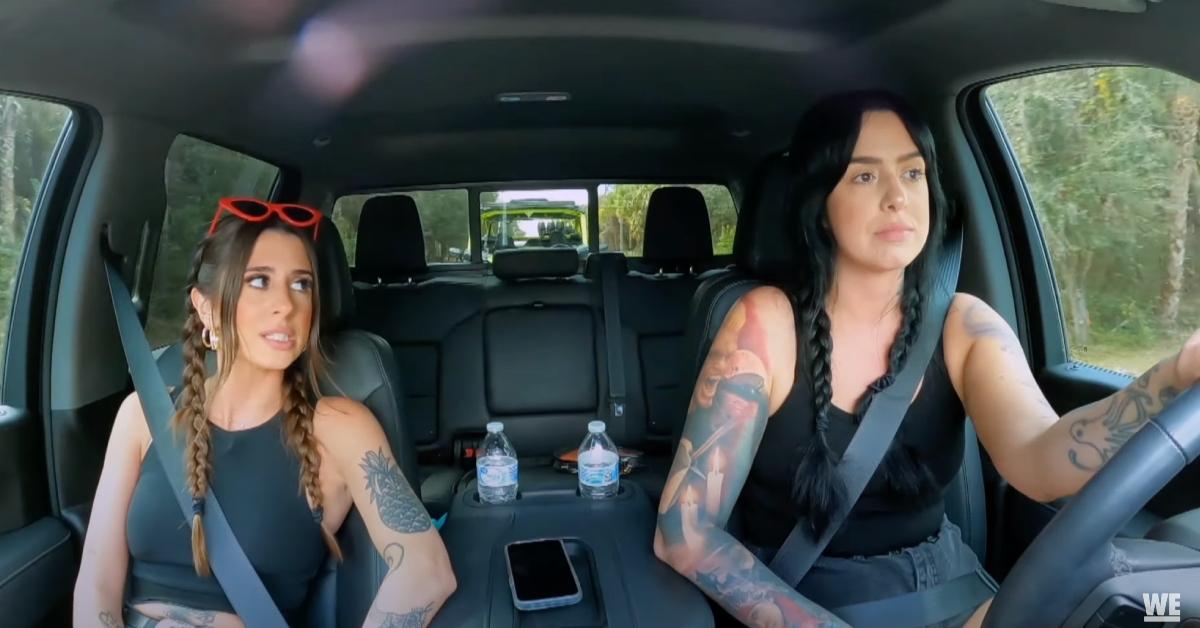 Article continues below advertisement
Chris has allegedly spent over $1 million on wife Jade from prison.
In an exclusive clip of Love During Lockup, Jade is seen driving in the car with her sister Jess, who isn't the biggest fan of Chris.
They discuss some of the issues in Jade and Chris's relationship, to which Jess points out that Chris sometimes buys Jade big-ticket items after they get into big fights. "Is he like trying to buy your love?" she asks Jade.
Jade lists some of the purchases Chris has made for her, which include but are not limited to a $570,000 house, a $60,000 truck, a $34,000 side-by-side ATV, and a camper that cost between $50,000 to $60,000.
Article continues below advertisement
In an aside, Jess says: "From prison, Chris is spending over a million dollars on my sister easily."
She continues: "I mean Jade isn't like a materialistic person, but also it's kind of nice having all this stuff thrown at you. I think the money helps a lot in this situation."
Article continues below advertisement
Where did Chris Chipps get all this money?
Chris is believed to be part Native American. According to LinkedIn, there is a Chris Chipps who is an enrolled member of the Prairie Island Indian Community.
If you do a little research into this community, you'll find that it is a Mdewakanton Sioux Native American reservation in Goodhue County, Minn. It's unclear how wealthy their reservation is, but a different Mdewakanton reservation in Minnesota has made numerous headlines over the years and has even been called "the richest tribe in America" thanks to its ownership of the Mystic Lake Casino Hotel and Little Six Casino.
That said, it's likely that Chris and his family may have a lot of money to their name.
Article continues below advertisement
Watch new episodes of Love During Lockup on Fridays at 9 p.m. ET on WE tv.