Did Jenna Lyons Sue the 'New York Post'? Inside the 'RHONY' Star's Coming Out
Jenna Lyons was outed by the 'New York Post' before realizing just exactly what her sexual orientation is. Was it enough to make her want to sue them?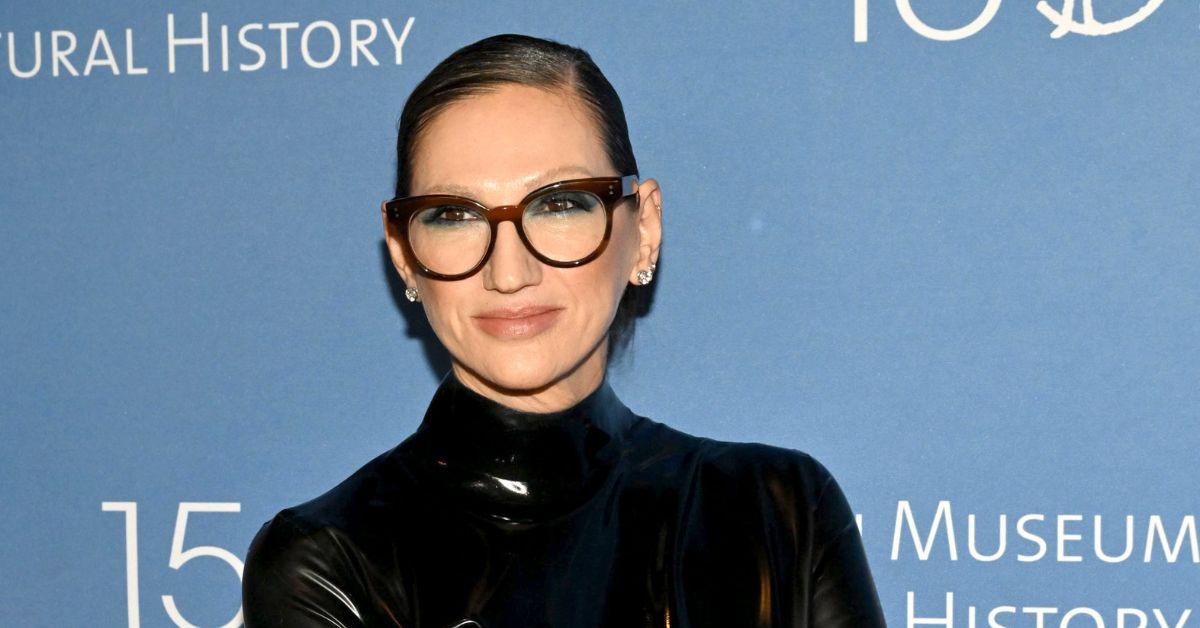 Not only is Jenna Lyons the first openly gay cast member of The Real Housewives of New York City, but she's also a woman who confirmed the night of the Season 14 premiere that she was outed by a publication. Despite the outing, Jenna is seemingly doing okay, but that doesn't mean long-term issues have gone away.
Article continues below advertisement
During a July 19, 2023 interview on The View, Jenna admitted to confirming her sexual preference to the New York Post when they called to confirm during her divorce from Vincent Mazeau in 2011.
"I was so overwhelmed with everything that was happening in my life that I just said yes," Jenna confirmed during her interview. "I don't know why," she added. "Bit I just said 'confirm.'"
Considering the circumstances under which she was asked these questions, it is understandable that Jenna was overwhelmed, especially since she called getting that call "an out-of-body experience." Because of an action like this, there is always a chance that a tabloid could be sued depending on what is and is not published.
Did Jenna take that route and sue the New York Post? We have all the details below regarding the background and aftermath.
Article continues below advertisement
The 'New York Post' did publish Jenna Lyons's confirmation without her knowledge.
Yes, Jenna admitted to saying that she did confirm when asked if she is a lesbian, but she seemingly did not expect the story to go public, as she never expected anybody to care about the former J. Crew executive creative director's sexual orientation.
"I didn't expect anyone to care about what I was doing in my personal life, and all of a sudden everyone cared," she recalled.
Interestingly enough, the news was made public not because of her, but because of someone Jenna may not have ever associated with.
"Someone called the Post and said it looked like I was having an intimate dinner with someone at a restaurant."
Article continues below advertisement
Not only did the article out her in front of the entire world, but it was also how Vincent and Jenna's family found out as well. However, by the time Jenna announced her relationship with Courtney Crangi after her public outing in 2011, she and Vincent were already separated for two years.
Article continues below advertisement
So, did Jenna Lyons sue the 'New York Post'?
Despite her having reason to sue the New York Post, she did not go that route, and even told The Cut back in 2021 that despite the timing of when the world found out, she did find a positive in the article.
"The one good thing is that I didn't have to decide who I'd tell first. It just happened, and the entire world knew," Jenna continued.
Jenna did receive support from everyone at J. Crew. and instead of making an even bigger deal, she — along with everyone at the company — agreed to stop doing any press, and Jenna went quiet for a year.
Luckily, with her reemergence in public life as a reality star, she seems to have only gotten support from her fellow castmates.
"Jenna's unapologetic for who she is," Ubah Hassan said early on in the episode. Costar Sai De Silva also said that Jenna is "very kind, very, very sweet."
Keep up with Jenna on her Instagram handle @jennalyonsnyc and on RHONY airing on Bravo and streaming on Peacock.