Here's the Tea on 'The Real Housewives of New York City' Cast's Ages
The Season 14 cast of 'The Real Housewives of New York City' have diverse backgrounds and ages. Find out how old the new Bravolebrities are!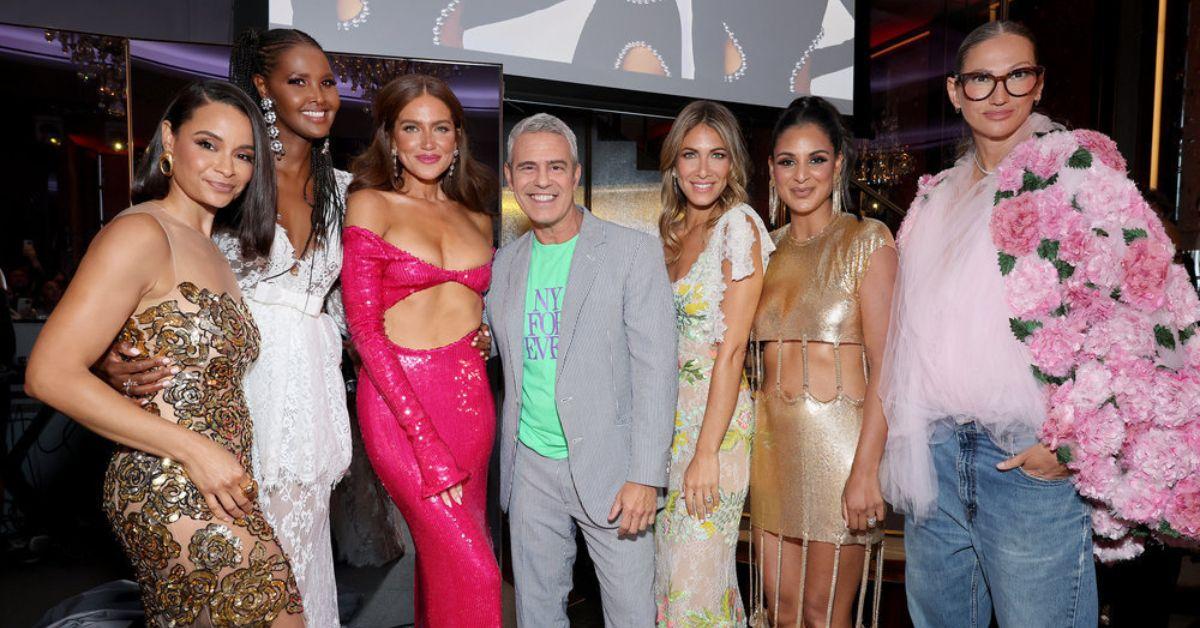 Article continues below advertisement
After airing its season premiere on July 16, 2023, those who have enjoyed seeing the new RHONY cast want to know who they are when the cameras aren't rolling.
In addition to where to find them on Instagram or details on their love lives, many wonder how old the stylish, successful friend group is.
Keep reading to see the RHONY Season 14 cast's ages!
Brynn Whitfield — 36 (Feb. 8, 1987)
Brynn is indeed the Season 14 RHONY cast's resident spitfire. The 36-year-old communications professional has no problem saying exactly what's on her mind and manages to do so in a perky, bubbly way. During her Housewives debut, Brynn discussed longing for a family but unwilling to let her "single girl" life go.
Article continues below advertisement
Erin Lichy — 36 (July 1, 1987)
Interestingly enough, Erin, who started Season 14 of RHONY fighting with Brynn, has a few things in common with her on-again, off-again friend. Erin is also 36, and her birthday is just a few months away from Brynn's. Brynn also said ahead of the RHONY premiere that she and Erin are the "pot-stirrers" of the cast, which fans will see as the season continues.
Article continues below advertisement
Ubah Hassan — 39 (Aug. 27, 1983)
When she's not jet-setting the world through her modeling career of philanthropic efforts, Ubah, 39, is working on her business empire. The stunning and outgoing Somali-Canadian boss has a hot sauce line, UBAHHOT, that she's ready to take to the next level. But the single starlet isn't looking for a man to give her a handout — the cousin of RHODubai star Chanel Ayan makes her own coins!
Article continues below advertisement
Sai De Silva — 42 (Nov. 22, 1980)
Sai was already an established brand before joining the Bravo universe. The 42-year-old mom of two is a digital content creator and the founder of Scout the City. Sai has collaborated with Dior, Fendi, Audemars Piguet Bentley, Vogue, and more through her brand. Although her castmates get annoyed by her taking selfies everywhere, but Sai knows she's laughing to the bank at the end of the day!
Article continues below advertisement
Jessel Taank — 43 (Oct. 23, 1979)
Jessel, a New York transplant from London, England, is 43. The fashion publicist has twin boys — Kai and Rio — with her husband, Pavit Randhawa. On RHONY, the self-proclaimed "natural-born problem solver," has a few issues with her parents across the pond.
Article continues below advertisement
Jenna Lyons — 55 (June 8, 1968)
Jenna fully embraces being a few years older than the rest of the RHONY ladies. At 55, Jenna has worked as the President and Executive Creative Director of J.Crew Group and has since launched a direct-to-consumer beauty brand LoveSeen. The first openly LGBTQIA New York housewife has been open about her coming out journey on the show and how she navigates being a single mom to her son, Beckett.