'RHONY' Star Jenna Lyons Candidly Discussed How Her Genetic Disorder Affects Her Teeth
'RHONY' Season 14 newcomer Jenna Lyons opened up about how her rare genetic disorder, incontinentia pigmenti, affects her hair, skin, and teeth.
Article continues below advertisement
At 7 months old, the future fashion designer was diagnosed with the condition; however, her parents didn't inform her of it until children at school began bullying her for looking different.
Since birth, Jenna's hair, skin, and teeth have tremendously impacted her self-esteem. Here's what the Bravo star had to say about it.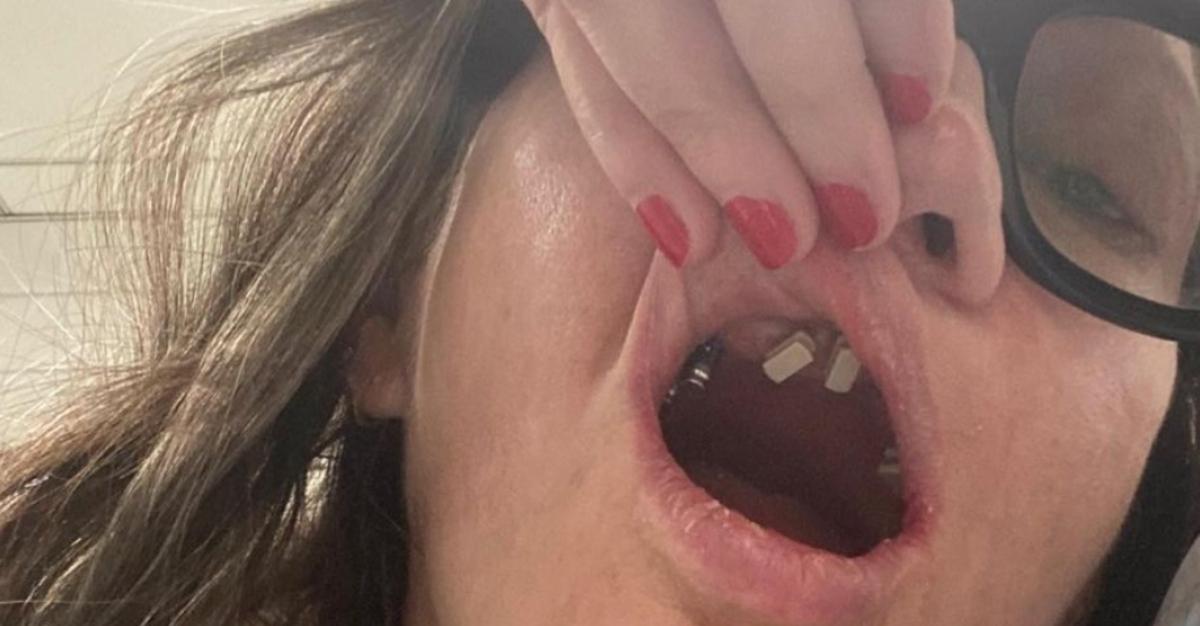 Article continues below advertisement
'RHONY' Season 14 star Jenna Lyons opened up about how her genetic disorder affected her teeth.
When speaking with Oprah Daily, the RHONY star discussed how her incontinentia pigmenti affects her appearance. "I have bald spots, scarred and hyperpigmented skin (especially behind my knees and under my arms), and almost no eyebrows or eyelashes," Jenna explained.
"Maybe worst of all [is] my teeth."
The reality star revealed that, until she was a sophomore in high school, her mouth consisted of "13 very small, cone-shaped teeth" and significant gaps.
"I definitely got teased and beaten up at school," Jenna recalled. "Though nobody called it 'bullying' back then."
Article continues below advertisement
'RHONY' star Jenna Lyons went to extensive lengths to correct her teeth.
After suffering years of bullying on behalf of her appearance, Jenna's confidence was at an all-time low. "My teeth have definitely been my longest and most tortuous journey," she admitted.
As a result, the RHONY star was determined to get them fixed. Jenna clarified that she attempted to have the problem somewhat corrected during her high school years.
However, because her family couldn't afford a top dentist, only her bottom teeth received treatment that wasn't "done very well."
So, when Jenna moved to New York and began making a name for herself in the fashion industry, she could finally seek other options. The reality star explained that she could choose between dentures or "massive reconstruction with implants," opting for the latter.
Article continues below advertisement
Unfortunately, Jenna's health insurance only covered dentures, making her choice an expensive and lengthy endeavor.
"I've had 14 oral surgeries so far. What we originally thought was going to take two and a half to three years just to do the upper teeth has taken six years," the J. Crew legend admitted. "I literally could have bought a house with what these teeth cost me, and I still have a way to go."
Jenna Lyons's genetic disorder also affects her skin and hair.
During a Q&A with The New Yorker in 2020, Jenna explained that her incontinentia pigmenti is a spontaneous mutation, meaning no one in her family background possessed the disorder.
She also revealed that while her teeth are the aspect she suffers from most heavily, it isn't the only part of her body affected.
"I have no eyelashes, no eyebrows, and bald spots in my hair," the designer said. "My teeth are all fake, and I have scars on my skin."
That said, Jenna's self-confidence is far greater now than during childhood. "I'm more comfortable with myself than I used to be," the RHONY star revealed. "I'm definitely better."
The Real Housewives of New York City airs Sundays at 9 p.m. EST on Bravo.