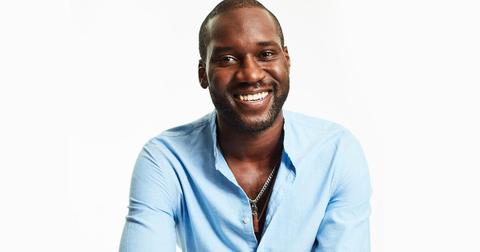 'Bachelor: Listen to Your Heart' Contestant Chris Watson Was Also on 'The Voice'
By Abi Travis

Updated
If you had asked us a few weeks ago whether we were interested in watching The Bachelor: Listen to Your Heart, we probably would have said, "Mm... maybe?" Now that it's been a few (very wild) weeks, the answer is an emphatic yes. We love love! We love music! We love people who fall in love while making music!
One of the contestants who has definitely caught our eye is Chris Watson. He clearly has the singing chops, but does he have the romantic know-how to get the girl?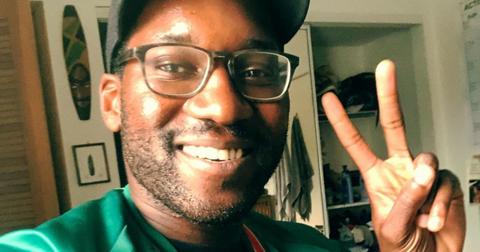 Meet Chris Watson — 'The Bachelor: Listen to Your Heart' contestant:
The 30-year-old singer was born in Tampa, Fla. and refers to himself as a Jahaitian American — his mother is Haitian and his father is Jamaican. He graduated from the University of Miami in 2012 with degrees in Broadcast Journalism and Creative Writing. From there, he moved to New York and started singing at open mics before eventually getting a residency at No Fun Bar in the Lower East Side.
On Chris Watson's website, he says that he first discovered his passion for singing at a young age, both with his mother and at church. As a kid, he was a fan of Jon Gibson, Stevie Wonder, and DC Talk. He sang in the school choir and also took piano lessons until the age of 11 when he started playing drums.
Chris says his love of songwriting was inspired by an assignment in one of his English classes in college which required him to "dissect a literary work and convey the larger interpretations." He chose the song "Hip Hop Saved My Life" by Lupe Fiasco. He says that upon analyzing the song, he believed that songwriting could save his life. That summer, he wrote his first original song, and it seems he's never looked back since.
You may recognize Chris from another music competition show.
After working his way up in the NYC music scene, Chris became a participant on NBC's The Voice in 2013. A few years later, he moved to Los Angeles to try his hand at making it on the west coast — which brings him to now, when you'll be able to see him on The Bachelor: Listen to Your Heart starting on Monday, April 13.
Does Chris find love on the 'The Bachelor: Listen to Your Heart'? (Spoilers ahead!)
Apparently, Chris and fellow contestant Bri Strauss make up one of the final two couples in the show's finale. After the judges' deliberation, they were determined the show's winners and were given the opportunity to record music together. But that wasn't the only perk — Chris and Bri are also apparently a real-life couple, and they told each they love each other before their finale performance (aww!).
OK, now we really want to watch the show so we can see these people fall in love! The Bachelor: Listen to Your Heart premieres Monday, April 13 at 8/7c on ABC.